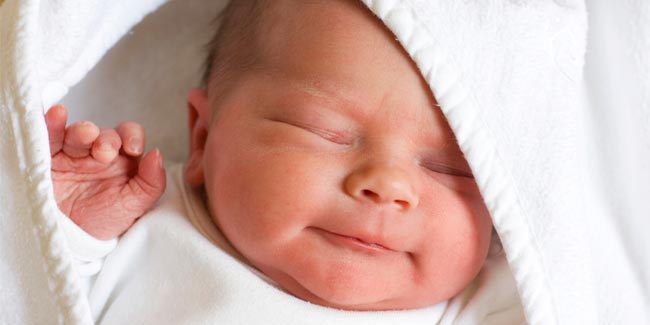 Choosing the right name for your baby can be tough. Pick the right name for your little one as this name going to be his or her identity throughout life.
'Names have power' said Rick Riordan and that is why choosing the right name for the apple of your eye gains paramount importance. Not only is this name going to be your baby's identity throughout his/her life, it is also the starting point of all the nicknames; he or she is going to be lovingly called by. The following can help you in narrowing down and choosing the right baby name:
[Read:Tips on Naming your Baby]
The Name Should Appeal to Both the Parents

Since this is going to be your favourite word for the better part of your lives from now on, both of you should love the name. The best way to do this is to form individual lists and see if there are any common ones. Not only the parents, the name should also be acceptable to the other members of the house, older siblings or grandparents. The baby is important to all and resentment will result if anyone's opinion is not considered.
[Read:How to Choose Baby Boy Names?]
It Should Gel with the Surname

Say the name aloud with the surname. Sometimes, a very melodious name sounds amiss, when coupled with the surname. As the full name is going to be used throughout your child's life, the name should complement the surname. For example, a very complicated name might not be a good idea with a long surname.

Nicknames and Initials

Internationally acclaimed author, Thomas C. Haliburton quoted that nicknames stick to people, and the most ridiculous are the most adhesive. The full name's initials of your child should not spell out something bizarre like FAT, TB etc. That could make him or her laughing stock for the rest of their life. Many a times, initials are used as nicknames and that is when this discretion shows its importance. While naming your baby, try and think if that name could have any belittling nicknames. As long as the name lends itself to some cute or even funny nicknames, it's fine. As a second or third grader, your child will probably have a nickname derived from the full name you've chosen for him or her and this should not lead to them being teased about it!
[Read: How Baby's Name affects his Personality]
The Name Should Have Meaning

It is important to have a name, which makes people take notice. Common names tend to get lost, whereas very complicated names have the disadvantage of always getting shortened. A good name with an ethnic or cultural meaning lends a meaning to the name. A strong name always gets noticed and loans it's characteristics to the owner as well.

Naming after Celebrities

In case, you are thinking to choose celebrity's name for your kid, you must know that a name after a famous celebrity can also lead to constant teasing. Moreover, it lends a certain time-period to the name. The celebrity you choose might lose his/her sheen by the time your baby grows up and as an adult, your baby might not think too much of the celebrity he was named after and might not even consider it such a good choice.

Timelessness

Names of Gods or those pertaining to beauty, flowers, valour, etc. are generally timeless and are a good option. For example Rose, Blossom, Shaurya or Shiv don't subscribe to any time period.

Name that Suits your Baby

Even at very early age, babies start showing certain characteristics, which might help you home onto a good name. For example, the baby might be smiling a lot or might have very pretty eyes and in such cases, it's a good idea to have a name, which suits and define these characteristics of your child. Also, it is important that you should be able to see your child as an adult with that name. A name, which sounds very sweet and playful as a child might be the source of embarrassment as an adult.
[Read: How to Choose a Middle Name]
Other Popular Ideas
A lot of parents tend to name the child after their own names or by combining parts of their names. Eg. Shyama and Amit's baby could very well be called Shamit and Reggie and Angelina could call their baby Regina. Another custom is that of carrying forward the father/ grandfather's name as the middle name. In this case, it's important that the full name sounds good.
A good name is the power you give to your kid to face the world with. So, it's worth your while to take the time to think hard, analyse and then home down to the most suitable one. It is the identity he or she will carry throughout their life. As an adult, it will be faceless introduction to define who he or she is as a person and all that she has worked for through her life. Remember, as the Japanese proverb goes, tigers die and leave their skins; people die and leave their names."


Read more articles on Parenting Tips.