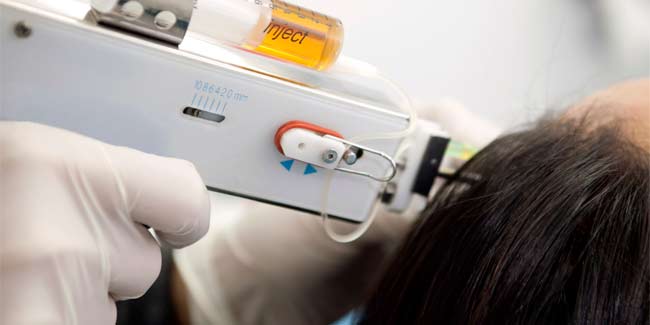 Choosing a correct hair transplant surgeon is a step that needs to be followed to get the desired results. A right hair transplant surgeon can help you to get appropriate results.
Choosing a right surgeon or physician to perform your hair transplant surgery is an important part of the hair transplant process. A right surgeon will give you natural hair that will last lifelong.
Hair transplantation is a very complicated procedure which requires expertise. Unless it is performed with great precision, it will not show any beneficial effect. Many things you have to keep in mind while choosing a hair transplant surgeon.
Know about your hair transplant doctor's qualification

Any general surgeon can easily perform the hair transplant surgery. But it requires a great skill to perform hair transplantation and a certified hair transplant surgeon can perform it properly. So before surgery, you should know the exact qualification and the amount of total experience of the surgeon. The more experienced the surgeon is, more expensive will be his service. But it's always better to have a successful hair transplant in a single expensive surgery rather than many cheap failed surgeries.
Always choose a recommended hair-transplant doctor

Always go for a surgeon who is known by your friends and relatives. By talking to them you can find about their experience, about the doctor's credibility and can also see the result yourself. If they recommend you some specific surgeon, take out all the details regarding the surgeon. Try knowing the details of the procedure as they can explain you well how efficient is the surgeon and how effective is the surgery.
Don't make a decision in hurry

Take your time while making decision of going to doctor for a surgery. It is a decision that should be taken patiently. Find the details about the clinic and the doctor involved in the hair transplant procedure. Think properly about the pros and cons of the surgery before going for any transplant. Remember your decision will affect your overall personality.
Find about the cost

Before going for the transplant, find out the exact price range of the surgery. Try to look for various options so that you can find something suitable in your budget. The cost of the surgery depends on the efficiency of the surgeon. The more famous and experienced the surgeon is the more expensive is the surgery.

Choosing a right hair transplant surgeon can make you feel that you have taken the right decision. A right surgeon can do wonders for you.
Read more articles on Hair Growth.