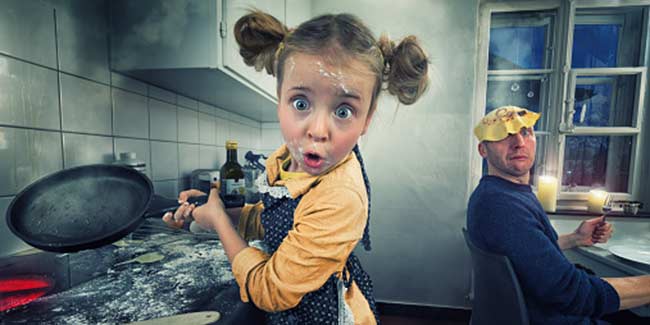 Kitchen is a place that has several potentially hazardous things. This makes it important that your kitchen is well planned, so that you will be able to keep your child safe. Some recommendations that could make your kitchen safe for your preschooler are: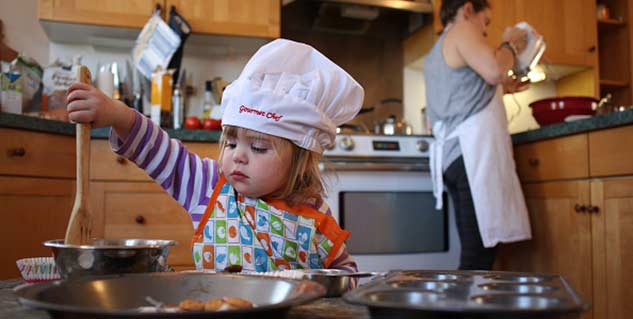 Protect from hazards
All potentially poisonous things such as detergents, pesticides, bug sprays, cleaning products, and any other toxic household chemicals should be stored in a cabinet out of your child's reach, under lock.
You can consider using safer products such as non-chlorine bleach, vinegar, borax, mineral oil, and compressed-air drain openers rather than the customary chemicals such as chlorine bleach and cleaning acids.
Keep all the vitamins and medications away from your child's reach.
Keep knives and other sharp objects, such as peelers, graters, mixer and food processor blades, out of your child's reach preferably in latched drawers or high cabinets. Similarly, breakable crockery such as glassware and china should be kept out of your little ones reach. Throw sharp metal can lid or broken glass immediately out in trash and not in the trash at home.
[Read: 7 Simple Tips To Ensure Cleanliness In Your Kitchen]
Prevent burns
The back burners on the gas stove should be used preferably. In case you are using the front burners place the pot with handles toward the back.
Keep matches and lighter out of your little one's reach.
Remove the plug of microwave and oven from electrical socket when not in use.
Keep toaster, coffeemaker, and all other electrical appliances out of your little one's reach.
Image: Getty
Read more articles in Parenting.