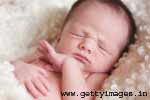 Premature babies need special care to survive as their bodies are not fully developed. It will need long term care and love for such a baby to come through well.
Babies born before the 37th week of gestation are called premature babies or "preemies". A premature baby is at higher risk of developing complications and or constant hospitalisation (due to breathing problems, infections, and blood glucose levels).


The risk of complications is higher if the baby is more premature. The mother of a preemie is often scared and nervous regarding how to care for the baby. Here are some steps on how to care for a premature baby.

Spend time with your baby
Even when your baby is in the NICU (Neonatal Intensive Care Unit), spend as much time with him as possible. It may seem difficult after the delivery or due to the presence of the nurses and other staff constantly around. But remember, your baby needs you. The nurse, doctor and other staff can provide medical care but not the warmth and love that your baby needs. A premature baby also needs attention and love from his parents just like a full-term baby. Talk to your doctor and request him to let you be there with the baby as much as possible.
Touch the baby
Many premature babies need to be kept in the incubator and are not taken out often for various reasons. If your baby is in the incubator, ask the doctor if you can slip your hands inside and touch your baby. Positive touch has several benefits and if you are not allowed to touch the baby talk to him. Your voice will communicate positive thoughts and energy to him.
Provide breast milk
If your premature baby cannot suck at the breast due to a weakness or any other reason, try to extract the breast milk and give it to the nurse for feeding through bottle, spoon or tube. Breast milk has several nutrients and other substances that are good for your baby's growth and immunity. Besides this, regularly expressing the breast milk will maintain your milk supply for when he is ready to be breastfed.
Help in your baby's care
Try to get involved in his daily care. Ask the nurses if there is anything that you can do to help care for him. Help in sponging him, feeding or changing his diaper. Your touch, care and talking will send positive thoughts and energy to him.
Share your feeling with the staff
Tell your concerns and fears concerning your premature baby to the nurse or the doctor. They can help you to understand what is going on and make you more prepared for any outcome. The staff can help you to prepare for caring for your baby alone at home after he is out of the hospital. Before you bring your baby home, make sure that you know everything regarding taking care of him such as his feeding habits, his medications if any, and also how to monitor him.
Take CPR course
Learn CPR before you get your preemie home. This will make you more confident and prepared to handle an emergency at home before help arrives.
A premature baby needs a lot of care to survive in this world as their little bodies are still not mature and fully developed. Advances in medical science have made it possible for even very small preemies to survive and to get through the first few days or months. But it is your long term care and love that makes it possible for them to grow and develop into a normal child.
Read more articles on Newborn Care