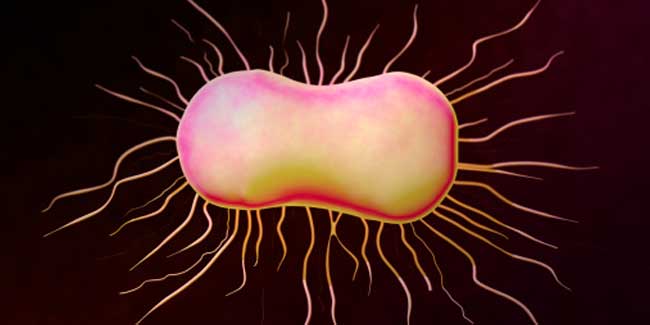 UTIs are bacterial infections that are common among women, but they can be easily prevented with the help of certain precautionary steps.
Urinary tract infections (UTIs) are bacterial infections that can infect any area of the urine tract.
UTIs are also referred to as cystitis and bladder infections. In its initial stage, urinary tract infection is just a discomfort but if not taken care of, then it can turn out to be very painful. Even though, every woman develops UTI at some point in her lifetime, there are some women who are especially at a high risk.
Prevention Tips



Drink plenty of water to keep your urinary system healthier. Ensure that you are hydrated all the time.
Maintain good hygiene. Bacteria from your anus can spread to the urinary tract; so, keep your genital area clean.
Don't let the bacteria flourish. Wear underwear and panties that allow air to pass. Bacteria and fungus thrive in wet or moist places.
Women are more likely to suffer from urinary tract infections after sexual intercourse. Urinating right after sexual intercourse can reduce the risk of urinary tract infection.
If you are prone to urinary infections, then replace your tampons with sanitary pads.
Increase the intake of Vitamin C as it acidifies the urine, thus avoiding growth of bacteria. If you are prone to urinary tract infections then taking 1000 to 2000 mg of Vitamin C (with bioflavonoid) on daily basis will help.
Cranberry in raw or juice form is considered to be helpful in avoiding urinary tract infection. Moreover, it is often recommended by doctors to bring relief to the kidney and urinary tract issues. Other acidic juices such as grapefruit and orange can also serve as a precaution against UTIs.
If you feel like urinating, do not hold it any longer. Frequently flushing your bladder helps to avoid urinary tract infections.
Eat celery, parsley and watermelon. They are natural diuretics, which help to flush out the system.
Parsley, celery and watermelon must be included in your routine diet to avoid urinary tract infections naturally. Besides, yughurt keeps a check on the naturally occurring bacteria present in the urinary tract.
Avoid bathing with oil or taking bubble baths as they can cause irritation and increase the chances of urinary tract infection.
Using perfumed and coloured toilet paper can also contribute to symptoms of urinary incontinence. Use white and unscented toilet papers instead.
Vaginal deodorants and perfumed hygiene products also increase risk of urinary tract infections.
The above-mentioned tips help women to avoid or prevent UTIs most times. But, if you happen to develop an infection despite following the precautions, consult the doctor immediately.
Read more articles on Urinary Tract Infection in Women Prevention.