Sagging skin becomes prominent after losing weight due to lost elasticity of skin. Sagging can be avoided easily after weight loss by making slight lifestyle changes.
Sagging skin is a skin condition that concerns people in their old age; another way of getting sagging skin is after a considerable weight loss. The likelihood of sagging skin becomes more evident in the scenario where weight loss approach is unhealthy. Excess skin is an outcome of losing weight in less than normal term.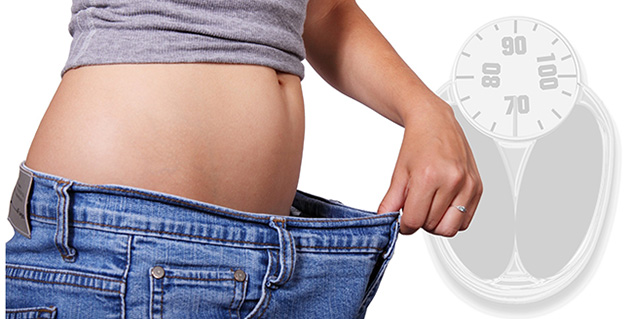 Due to this reason, you might experience embarrassment after accidental flaunting of your sagged skin.
Mentioned below are some advices to avoid sagging skin after losing weight
Don't go for shortcuts
Dedicate time for weight loss exercise; don't get convinced with crash courses promising weight loss in a week's time. Machine-aided crash courses are more of a muscle loss than fat loss, and also affect body's metabolism. Give a second thought to the approach in your mind to go about weight loss.
Physical training
Make sure that you get involved in adequate physical training for keeping sagging skin at bay. Inclusion of weight exercise in training schedule will help in building lean muscles and toning overall body.
Water is the magical remedy
Drink as much water as possible, which helps you improve skin elasticity and retain it for a longer term. Skin experts recommend the least of two litres of water a day, which can also be obtained from healthy food options like citrus fruits and salads. Water will ascertain healthy, glowing and tight skin.
Healthy eating for firm skin
Healthily eating is another perquisite of a glowing skin. Protein-rich food options like milk, beans, lentils, nuts and fish are great for a healthy skin. Inclusion of fruits and green leafy vegetables in diet plan for healthy skin assures skin tightening and weight reduction.
Don't trust modern skin products
Skin care creams do not give long lasting solutions when smoothening and tightening skin is concerned. Don't rely on such products for improving skin's elasticity for a short-term. However, apply sunscreen lotion with UV protection to shield your skin against sun.
Beware of effects of temporal

diet

changes
Skin's elasticity gets influenced by sudden diet changes, affecting rebounding capacity of skin. Moreover, it is advised to stick with healthy eating options than trusting supplements for firming skin.
Cardio exercises
High intensity cardio exercises prove quite effective for burning lots of calories, and toning muscles. Among other benefits of these exercises are streamlined metabolism and glowing skin.
Start today
Losing weight is easier today than tomorrow. So, don't make future promises to yourself to engage in the same, but kick-off today.