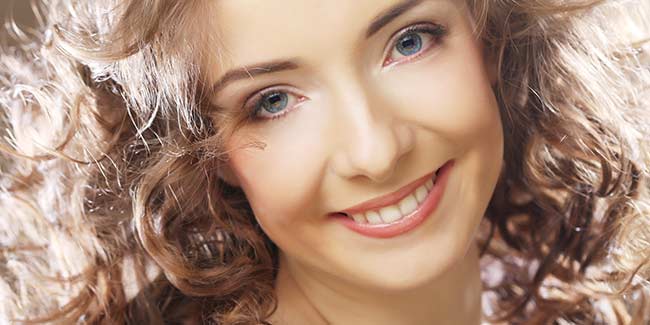 Techniques used for looking naturally beautiful are getting an appealing renewal nowadays', as they assure far more everlasting beauty gains than botox, health spas, medical industry and chemically-filled cosmetics.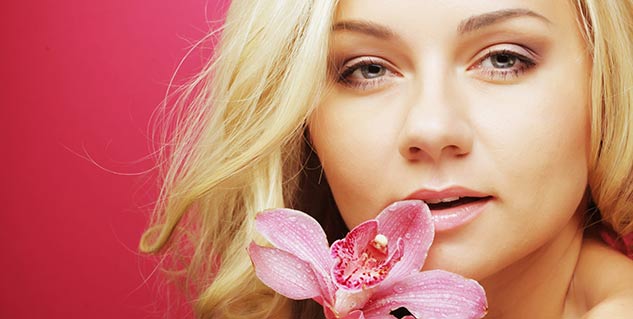 One may think they know all about cosmetics that can help turn the clock. Think again! When you gaze in the mirror, have you ever speculated that at what price tag these makeup products improve your beauty?
Doctors judge that a majority of skin troubles could be credited to the unnaturally fashioned beauty aids which are overflowing the marketplace these days. Nonetheless, you tell yourself that you don't actually have an alternative, and applying all kinds and brands of beauty enhancers available in the market will help in attaining those eyeball-catching looks.


Just give it a thought! Have you ever marveled on the fact that how women of your great grand nanny's age dealt with looking as fine as any up-to-the-minute woman? The insightful part is that they never took the help of synthetically-generated eyeliners, nail polish, complexion-enhancing shades, lipsticks and mascaras, and still managed to look as fresh as morning dew.
[Read: Try this Japanese massage for a flawless skin]

The answer lies in the reality as to how they applied nature's own products which the contemporary world has simply forgotten.

Here are some of the natural ways to accomplish that jaw-dropping flawless complexion. Inculcate these ways in your daily lifestyle for all fresh and redefined you!
Edge the glow, the egg-way!
Applying egg white on the face is specifically good for people with oily skin. And applying egg yolk is specifically useful for people with dry skin. This is because of the reason that egg white and egg yolk narrow the pores of the skin thus helping in warding off wrinkles.
Creamy massage
For that ultimate blush-look, just apply two to three tablespoons of cream on your face. Massage your face with an upward circular movement which will not only mitigate your skin, but will also drive out parchedness from your face.
Juicy treatments
For keeping wrinkles at bay, fruit juices such as lemon juice, apple juice and pineapple juice are all best known home remedies for ever-glowing skin. Apply a mixture of these juices on your face and leave it on for at least ten to fifteen minutes. Wash thoroughly. This is because of the fact that fruity juices are full of astringent and mild bleaching properties which leave behind an unblemished skin.
Expelling blackheads
Blackheads occur at all ages and gender, thanks to the ever-growing pollution levels in our surroundings. The good news is it can be treated. For eliminating blackheads, make a paste of one tablespoon of crushed black pepper adding one tablespoon of curd to it. Keep it on for ten to fifteen minutes, and then wash thoroughly.
The pink-funk glow
This is one miracle-technique which not many 'skin experts' will reveal. Place a considerably elevated stool at the edge of your bed while placing your legs on the top of the stool. This may sound weird to listen to, however when performed in practicality, it aids in washing out all toxins and fluids from your body, thus giving your face an immediate radiance to last the whole evening.
[Read: Beware of Cosmetic allergy]
What you eat is what you get
We all have heard that "what you sow is what you reap." In a similar fashion, a healthy diet rich in fiber fruits, green leafy vegetables and antioxidants will provide the skin with its essential needs. Keep in mind that no amount of natural beauty treatments will help you, if you devoid yourself from following a healthy diet plan.
Hair conditioner
Mix in a paste of cucumber, banana, tomato and curd. Apply this mixture to your hair after bath. This will act as a natural hair conditioner and is sure to leave behind silky, bouncy and healthy hair.
Natural skin cleanser
Grind a clean tomato and mix it with two tablespoons of milk. Put on the mixture on your face for at least about ten to fifteen minutes. Wash meticulously with water.

Experts suggest that this blend is an unfathomable skin cleanser which not only assists in eradicating oiliness, meanwhile also acts as nature's own exfoliating driving force, leaving behind an unmarked and effervescent blush on your face.
"Exercise" is the word!
A large number of you might rush to buy serums, creams and get botox however there is no alternative when it comes to exercising. Medical experts give a simple reason for it. Sweat produced during and after exercising assists in clearing pores.


In the end, just take due care to sleep tight at night. Experts have time and again proved that there is direct link between sound sleep and glowing skin. A restful sleep of seven to nine hours in a day is a chief reason by which you can relax you facial muscles.

Following these points and explore the world of do-it-yourself natural skin care aids and don't let your skin fade!
Image: Shutterstock

Read more articles on Skin Care.
For more such stories, Download Onlymyhealth App.