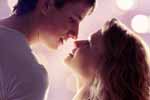 Physical intimacy is important in a relationship to keep it fulfilling enough for both the partners. It is important to communicate to your partner and understand each other's need for physical and emotional connection.
It is important to have a healthy physical relationship with your partner. If you are under the impression that physical intimacy is bound to decrease with time, thing again. In successful relationships, physical intimacy and the way it affects the relationship takes new meaning over time. There is a difference between how men and women approach a relationship. It is understood that men care more for physical intimacy while women look for an emotional connection first.

Despite this difference, it is not too difficult to find women looking for casual sex and men craving for an emotional bond with someone special. Men also are not fully content with sex for sex itself. Even they want an emotional bond with a partner whom they can spend the rest of their life with. Women may seem devious in terms of having sex but it is certain that they look for the same thing in their partner.

For physical intimacy to blossom, the first thing to understand is that you and your partner should communicate to each other. It would be very difficult to make the act mutually satisfying on the emotional and physical level. Communication does not always have to be related to sex and physical intimacy issues. It could be chats about the usual day to day life. By talking more, you start to enjoy each other's company and become more intimate.

Good physical intimacy also comes from good emotional intimacy. If you know the ways to increase emotional intimacy, you will help in improving the physical connect with your partner too. When communicating to your partner about your needs and expectations, try to reach a comfort level wherein you two are frank. Some candid revelations can go a long way in making your love life better. Feeling emotionally connected to your partner is not only great for good physical intimacy but creates the background for a long-lasting relationship.

Due to the high prevalence of casual sex in the society these days, the need for emotional and physical intimacy with the partner is being felt more than ever before. Simple things like dropping an email from office or taking a walk in the park from time to time are important if you want to keep your relationship alive. Physical intimacy, if comes as a fallout of emotional intimacy has the makings of a relationship that will survive the odds and last long.