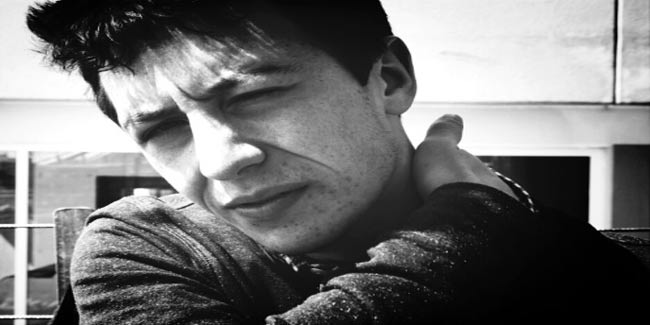 Psoriasis could be triggered very well by stress, and this is why you should make sure to reduce stress by all means. Here are some ways to tackle psoriasis by reducing stress.
What we call psoriasis is actually a chronic inflammatory skin disease and the disease is not considered to be contagious. It could get better and worse and can also have periodic remissions. Does it have a link with stress?

Psoriasis is considered to be a controllable disease with the help of medication, but is currently not curable. The good news is that you can control stress and move past psoriasis with ease. Stress is a common psoriasis trigger and is of course very personal in nature as it works on different levels in accordance to people. Stress which may trigger psoriasis could even range from the stress which was caused when you were in school or could be any other psychological trauma. There is no such definite proof that shows how stress can improve psoriasis, but the truth is that patients around the world are quite happy with the treatment. So, you could give it a try because stress in any way is bad for your health and you will benefit from reducing it.






Experiencing a stressful life events definitely accelerate skin renewal and increases inflammation. This psoriasis induced form of anxiety could be well treated with the help of relaxation exercises and also medication if it is recommended.

At the very start it is important for you to understand as to why you are stressed and until you get to the bottom of this you will be unable to deal with the stress. Therefore, you must make a list of things that are worrying you, this way you can have your thoughts down in a piece of paper and you can clear your mind, and you can begin to tackle your problems one by one.

Take Control of your Situation

You should start to take control of your situations one by one, and not let them weigh you down. Start to work through the list and begin with the most important one and then write down the steps that you wish to take in order to eliminate the stress.

Think Positive
You must always have a positive mental attitude and never try to dwell on the past, forget your mistakes and move forward towards a new life. Focus on life as it comes, and make the best of your day, try to remain happy and remove all forces that bring you grief. By feeling happy and confident you can manage psoriasis easily and you can better deal with anything that you come to face.

Get Moving
Pick up a hobby that keeps you moving. Whether it is running, biking, swimming, or just plain walking you should always be on the move. This will help you to tackle your overall stress. Run every day and you will be able to lose weight and keep yourself happy. Staying in motion is a great way to reduce stress!





Meditate
Meditation will free your mind from the shackle of all things crude. In a study at the University of Massachusetts Medical Center, in the year 1998 psoriasis patients who listened to stress reducing meditation tapes during their phototherapy were found to have their lesions clear more quickly than patients who did not. Meditation is an old world method to bust stress, and you will do great if you can meditate everyday early in the morning. Your mind would be the happiest.

Take Help
We are not implying that you need professional help, though it could do you good. We are saying that you should talk to people around you and take help in this form. Talk to your friends, your wife, your parents, your teacher and you will be able to ease your mind to a great extent. This is another great way for you to unburden yourself of all the stress.

Psoriasis patients are at a greater risk of cardiovascular problems, and this is especially true if the psoriasis is severe, and as well as if the patient is obese, has high blood pressure and diabetes. Therefore, take note of these factors too.

Image Source: gettyimages.in

Read more on Psoriasis Treatment.