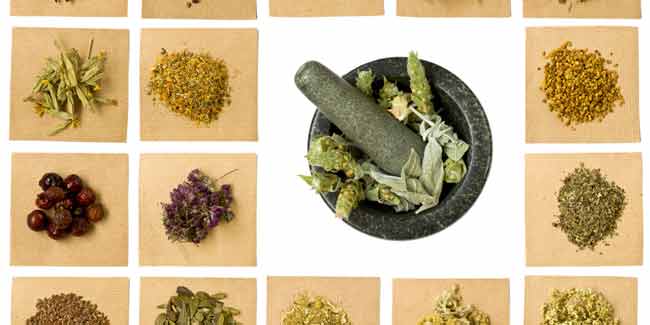 Your body can use some extra help from the herbs in addition to diabetes management program to fight the potential diabetes complications or prevent spikes in blood sugar levels.


Medicinal herbs and plants may not replace diabetes medicines but can be looked up to control diabetes. Over the years, many traditional herbal treatments for diabetes have been reported along with their efficacy.
[Read: How to Deal with Diabetes]
Aloe Vera

Aloe vera extract, which is used in a multitude of beauty products, has been used in herbal medicine since the days of yore for its healing, rejuvenating and soothing properties. Preliminary research reveals that aloe vera juice can help improve blood glucose levels and therefore, is useful in treating people with diabetes.

Moreover, aloe vera has also been linked with decreased blood lipids (fats) in patients with abnormally high levels of these molecules in the blood and decreased swelling or faster healing of wound injuries, both of which are common complications of diabetes.

Cinnamon

A Pakistani study of 60 adults with Type 2 in Diabetes Care suggested an average glucose level drop of 18 to 29 per cent in those who were monitored for cinnamon doses. Moreover, they had better cholesterol levels compared to placebo (inactive treatment). It is thought cinnamon act as an insulin sensitizer. Over the years, many studies have been conducted to find how cinnamon how help diabetes patients control their condition, and many have found it valuable in lowering their blood glucose.

Fenugreek

Fenugreek, a key ingredient of curries and other Indian recipes, can also be used for its medicinal properties. Fenugreek seeds (trigonella foenum graecum) are high in soluble fibre, which help diabetics lower blood sugar by slowing down digestion and absorption of carbohydrates. There have been several studies to investigate the potential anti-diabetic benefits of fenugreek. The clinical trials have suggested that fenugreek seeds can improve most metabolic symptoms associated with diabetes by lowering blood glucose levels and improving glucose tolerance.

An Indian research found that adding 100 grams of defatted fenugreek seed powder to the daily diet of diabetics with insulin-dependent diabetes (type 1 diabetes) can significantly reduce their fasting blood glucose levels, improved glucose tolerance and also lowered total cholesterol, LDL or 'bad' cholesterol and triglycerides.
[Read: Be Active to Control Diabetes]
Ginger

A study published in the natural product journal Planta Medica suggested that ginger may improve long-term blood sugar control for people with type 2 diabetes. The researchers at the University of Sydney examined the action of Buderim Ginger (Australian grown ginger) on diabetics. They found that increased uptake of glucose into muscle cells without using insulin, and may therefore assist in the management of high blood sugar levels.

A study published in the European Journal of Pharmacology reported that two different ginger extracts, spissum and an oily extract, may reverse the effect on insulin secretion. The researchers found 35 per cent drop in blood glucose levels and a 10 per cent increase in plasma insulin levels. One of the sight-related complications of long-term diabetes, cataract protection, can be daily dose of ginger, reported a study published in the edition of Molecular Vision.

Moreover, ginger has a very low glycemic index (GI), which means that low GI foods break down slowly to form glucose and therefore do not trigger a spike in blood sugar levels.
Read more articles on Diabetes.