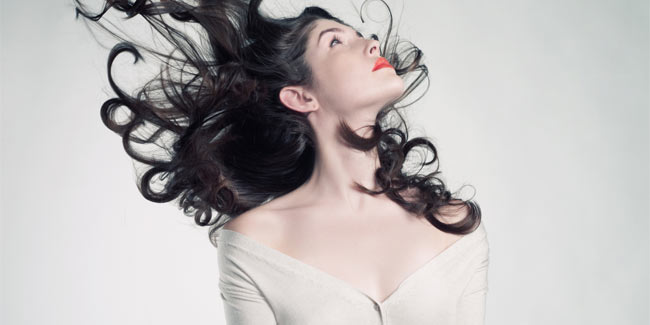 The salon may have many money-minting solutions for your hair problems, but there's nothing like home remedies. Manage your tresses with easy hair care tips.
One of the best things about summer is that it lets you just wash your hair and get going without you having to overdo styles with hair styling products that are your tresses' greatest woes.
When winter returns, the flattening irons and hair dryers come out of the rusty corner of the closet. For every type of damage, there is a treatment. At the salon (or so you thought). The fact of the matter is that you can treat your damaged hair at home itself.

For Damage Caused due to Chemical Treatments
Chemical treatments in the form of hair straightening and highlights can leave the hair brittle and dull. The chemicals go deep into the hair and eat the protective lipid layer away. It is t his lipid layer that keeps the hair glossy and nourished. To treat a type of hair that has been exposed to lots of chemicals, do a steam treatment once in a week. This will keep the cuticles open and let the conditioner settle for a while so it has time to seep in and rehab the hair. After you have shampooed your hair, apply a deep conditioner that has protein in it along with essential fatty acids. Now, heat a bowl of water for about three minutes, dunk a towel into the bowl, wring out excess water and wrap it around your hair in turban-style. Rinse off the conditioner after five minutes.

For Damage cause due to Exposure to Heat
Styling tools that hush out hot air or heat are likely to burn the hair's cuticles, thereby exposing the cortex. The cortex, which is now exposed, has no better option but to suck the moisture that is there in the air to compensate for the dryness, making the hair look frizzy. If you continue using heating products on frizzy hair, you are likely to have them broken off a few months to years down the line. To heal damage caused by exposure to heat, towel-dry your hair before blow-drying and pat your hair with a heat protectant serum. This will help to evenly distribute the heat across your head and also coat the areas that have already been damaged by drying. Use a dryer that has a powerful airflow as such a dryer is likely to reduce your styling time compared with the ones that are not so strong. If you use a flat iron to straighten your hair, make sure you use it just once on every part of your hair and turn the heat down.



Read more articles on Hair Care.