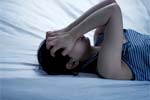 Although some causes of dyspareunia, such as a history of sexual abuse or trauma, can't be avoided, other causes can be prevented.
Pain, during or after sexual intercourse is known as dyspareunia. Although this problem can affect men, it is more common in women. Women with dyspareunia may have pain in the vagina, clitoris or labia. There are numerous causes of dyspareunia, many of which are treatable.
Causes of Painful Sexual Intercourse
For women, causes include vaginismus (a condition characterized by involuntary spasms of the vaginal muscles), insufficient vaginal lubrication, scars from an episiotomy (an incision made to facilitate childbirth), thinning and dryness of the vaginal wall due to estrogen deficiencies accompanying menopause or breastfeeding and inadequate foreplay.
Disorders that may cause pain upon deep vaginal penetration include pelvic inflammatory disease, ovarian cysts, endometriosis, varicose veins in the pelvis and ectopic pregnancy.
Other causes include infections, such as sexually transmitted diseases, which may irritate the vaginal walls, bladder or other urinary tract disorders such as cystitis or urethritis, cancer in the sex organs or the pelvic region, arthritis (especially in the lower back) and allergic reaction to clothes, spermicides or latex in condoms and diaphragms.
For men, dyspareunia can result from such disorders as irritation of the skin of the penis due to an allergic rash; sexually transmitted diseases, which may irritate the skin of the penis; physical abnormalities of the penis, such as a tight foreskin or a bowed penis with erection (chordee); and infections of the prostate gland or testes.
Psychological trauma, especially as a result of sexual abuse or rape.
Preventing Painful Sexual Intercourse
Prevention depends on the cause of dyspareunia:
If vaginal dryness is the problem, you can ease penetration and sexual intercourse with increased clitoral stimulation before intercourse or lubrication with an over-the-counter lubricant such as K-Y jelly, Replens or Astroglide.
For vaginal yeast infections, you will be given antifungal medication.
Antibiotics will be prescribed for urinary tract infections or sexually transmitted diseases
To relieve painful inflammation, try sits baths, which are warm-water baths in a sitting position.
For skin diseases affecting the vaginal area, the treatment will vary depending on the disease. For example, lichen sclerosus and lichen planus often improve with steroid creams.
For vulvar vestibulitis, typical therapies include topical estrogen cream, low-dose pain medications, and physical therapy with biofeedback to lower the muscle tension in the pelvic floor.
For atrophic vaginitis, estrogen therapy will be prescribed, either as a vaginal formulation or as a pill.

If endometriosis is causing your dyspareunia, you may be prescribed medication or you may need surgical procedures to control or remove abnormal growths of uterine tissue.
For dyspareunia that has no apparent physical cause or has lasted for months or years, you may need psychological counseling to address stress or anxiety regarding sexual intercourse.

Prognosis
Many causes of dyspareunia are rooted in a physical condition that can be cured or controlled with proper medical care. However, women with longstanding dyspareunia or a history of sexual abuse or trauma may need counseling to alleviate the symptoms.


Source: Women's Health, Health Communities.com

Image Source: Getty Images

Read more articles on Painful Sexual Intercourse (Dyspareunia).