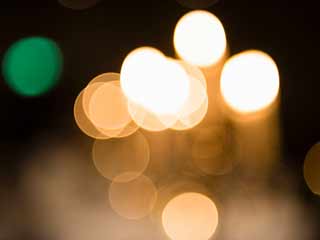 Batten disease is inherited in an autosomal recessive fashion, meaning a child needs to inherit one copy of the defective gene for the condition form each of their parents in order to develop the disease.
Batten Disease, also known as neuronal ceroid lipofuscinoses (NCLs), is the most common inherited childhood neurodegenerative disease, though it is relatively rare – occurring in 2 to 4 out of every 100,000 births in the US.

A person with Batten disease will appear normal until around age five years, when the child will start to have vision loss. Despite trips to the optometrist for glasses, eventually the child's eyesight will fail completely and the child will go blind. Soon the child will experience cognitive decline; for example, unable to write or read Braille any more. Then he or she will begin shaking and having epileptic seizures. Eventually the child's walking will break down and the child will have to use a wheelchair or be bedridden. Batten Disease is fatal in all cases and there are currently no cures and there are no treatments that will halt the progression of the disease or slow it down.

You'd think that a disease as heartbreaking as Batten Disease must be caused by many defective genes. But Batten Disease comes from a single defective gene, a gene called CLN3.




Here's how it works: A person with only one defective copy of CLN3 gene will not have the disease, but will be a carrier. If both parents are carriers and the child unluckily inherits two bad copies of the CLN3 gene – one from each parent – then that child does not have a good CLN3 gene, and is positive for Batten Disease.

Classified by age, there are four different forms of Batten disease, each genetically different:
infantile, which begins between the ages of 6 months and 2 years
late infantile, which begins between the ages of 2 and 4
juvenile, which starts between 5 and 9 years
adult, which generally occurs before the age of 40

By 2008, at least eight genes that cause NCL in children had been identified. These are the CLN10/CTSD, CLN1, CLN2, CLN3, CLN5, CLN6, CLN7, CLN8 genes and possibly also the CLCN6 gene. It is known what protein is encoded by each gene and for some it is known what function the protein is involved in, but for others this is not yet clear. The CLN10/CTSD gene causes the earliest onset NCL, which affects babies at birth or even before they are born as well as milder cases that start in late infancy or even in the teenage years. The CLN1 gene causes infantile NCL, and also milder cases with start in late infancy, at a juvenile age and even in adulthood. CLN2, CLN5, CLN6, CLN7 and CLN8 all cause NCL that almost always start in late infancy. CLN2 is referred to as the classic late infantile gene and CLN5, CLN6, CLN7 and CLN8 are referred to as variant late infantile genes because the disease course is slightly different to that caused by CLN2. CLN3 causes NCL that begins at a juvenile age.

Image: Getty
Read more articles on Batten Disease.