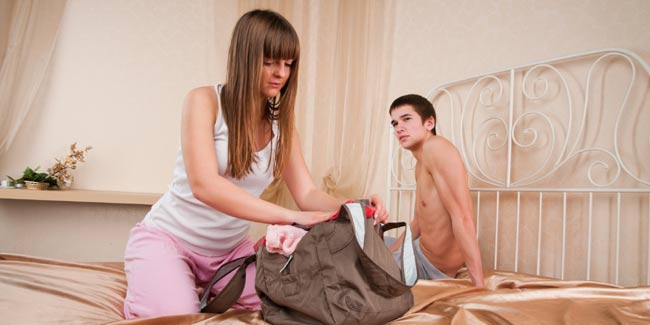 The more you know about abortion, the more confident you will be and the less you will worry before, during, and after the procedure.
Abortion is enormous and is a very personal decision. You are bound to feel anxious and nervous before your appointment. Planning can help you to prepare for the procedure and ease some of these feelings.
Be sure: Decision to go for an abortion is extremely personal and can be perplexing. Think carefully and cautiously about what is right for you before undergoing the procedure. Decision to have an abortion might affect you in the future. Before deciding to terminate the pregnancy it is advisable to consult your parents, doctor, friend or any other trusted adult.

Rest and relax: Try to behave and work as usual and go to sleep on time. Relaxation techniques such as meditation, and deep breathing, may relieve some anxiety, help you relax and sleep better. Avoid consuming excessive alcohol, illegal drugs, or strong sleeping pills.

Follow your doctor's advice: Adhere to your doctor's advice such as- avoid food after midnight, take your medications regularly. These are important for your safety and well-being.

Pack a bag: Take things that you may need at the hospital like some extra clothes for variable temperatures in the clinic, and your medicines. Keep all the documents and reports that may be needed at the clinic, such as identification card, your insurance card and lab reports. Take a friend or family member along with you when go for an abortion.

Stay positive: Remember that countless women go for abortion and your decision is right for your life. Counselling or talking to a trusted adult may help you manage your emotions, concerns and cope with your anxiety.

Make sure you have support. A friend, family member, or loved one who gives you unconditional love and acceptance is important. A lot of women think they can to for an abortion alone, but having someone there for you is crucial to make you mentally strong.
Read more articles on Abortion.