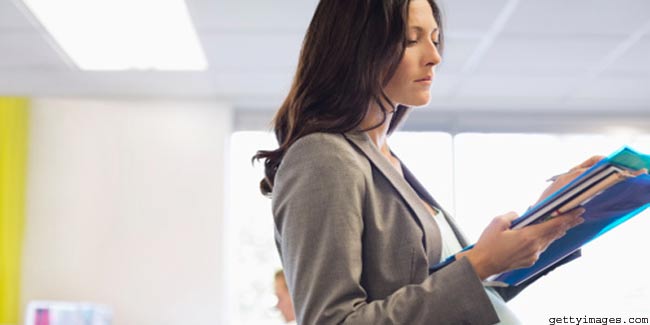 Some pregnant women prefer to break the news in the initial stage while most wait till their second trimester i.e. the time till the pregnancy starts to show up in the form of a baby bump.


Working women often find it difficult to tell their boss that they are pregnant. When and how to tell your boss that you're pregnant depends on various circumstances. Below are some tips.
When to tell your Boss that you're Pregnant
If you are facing complications during pregnancy, share the news before your symptoms speak for themselves. This will help you to deal with the pregnancy symptoms such as morning sickness and fatigue.
If you have a stressful work schedule, then your boss may shift your job responsibilities. This will help in handling both the work and pregnancy in best manner.
Moreover, if your job requires exposure to chemicals, talk to your boss immediately after you confirm the good news. And take the required steps for protecting yourself and your baby.
If you are confident enough that the news will be dealt in a professional manner then you can announce at the initial level. You can wait till fifteen to twentieth week and meanwhile prove that your work is not affected by your pregnancy.
How to tell your Boss that you are Pregnant
How you share the news with your boss depends on the workplace culture. You may take help from the experiences of other women in your office. An important factor to be considered is the kind of relationship you share with your boss.
Don't spread the news amongst your co-employees before you let the news out to your boss. Tell your boss first. It is quite unprofessional if your boss gets the news from someone else.
Decide where to talk to your boss about pregnancy. A break room where lots of people are staring at you is a complete 'no'. You may fix an appointment for a short while requesting to be given some time for an important discussion.
Some women avoid talking about their pregnancy get worried about 'job security' during pregnancy. Remember that you can't be fired simply because you are pregnant so don't be scared while telling your employer that you're pregnant.
Remember that your boss will be worried about how your pregnancy will affect their business. So keep the door of communication open. A professional approach to work is important. Also handle work the way you always have.
Read more articles on Pregnancy and Work.