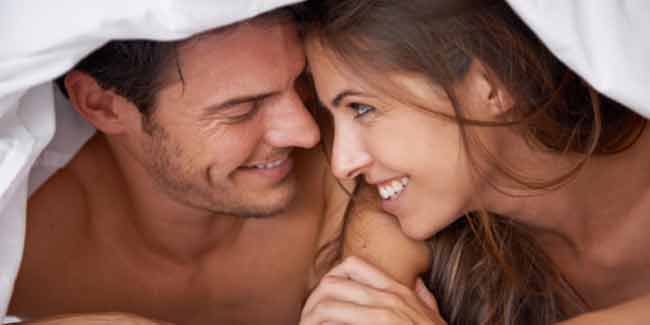 Plan a honeymoon that brings you a chance to know each other and indulge in romance for the first time.
After finding their perfect match, romantic couples feel romance in the air. You will also feel the same way after meeting your better-half. Both of you would crave to steal some cozy and private moments with each other to share romantic experiences.
The thought of very first night give a restless anticipation. Your lover will not just be 'lover' after that night, he or she will be a part of you. Will your lover like being a part of you and will it be as magical as the movie gods portray it to be?
Take a Look at the Tips Below for your First Night Romance and Make it Smooth
Bring out the Romance
Go for a romantic dinner some place exotic and beautiful. Make sure both of you are left at peace at your table, far from the madding crowd. Remember romance in its true sense is a mystery associated with love; it is an adventure that the two of you embark on unaware of what is coming next. Let it flow and discover the possibilities.
Being Comfortable
Always make your lover feel comfortable. This will only happen through sweet talks and gazing of the eyes. When you look into the other person's eyes you automatically foretell your love for him or her. Sitting close and talking sweet is the best way to make each other comfortable. You must also hold each other's hands.
Leave the World Outside
Make sure that you shut the door and leave the world outside. For just one night, let it be about the two of you. Switch off your cell phones; do not go on to the internet, switch off your computers. Plan it nicely and let the magic show.
Create an Ambience
Try and create an ambience when you get back home. It plays a very big role, though hopeless romantics would say that all it matters is the two people in love. But then again it's your first night, show some interest! Decorate your home with candle lights and scatter some rose petals on your bed. Put some light music may be Kenny G or any slow number and don't forget to turn the lights down low. Pour some wine but please don't get drunk, tipsy is anyway and any day better!
The Act
Don't just pounce on your lover out of the blue and hurry like you are about to miss the last train. Be gentle and slow, always try and be a little delicate with your lover unless he or she begs to differ. Ladies, try and put on sexy lingerie that may turn your man on.
Oscar Wilde in his play, The Importance of Being Earnest had written, "The very essence of romance is uncertainty". So, let that uncertainty loom over the head and prepare for the unexpected. Do not choreograph the act as it makes it look silly.
Image courtesy: Getty Images
Read more articles on Marriage and Sex.