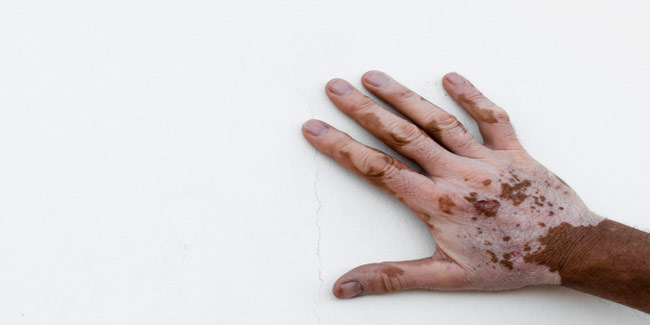 Vitiligo or leucoderma is a chronic skin disorder in which the skin loses its normal colour. The term leucoderma means white (leuco) skin (derma).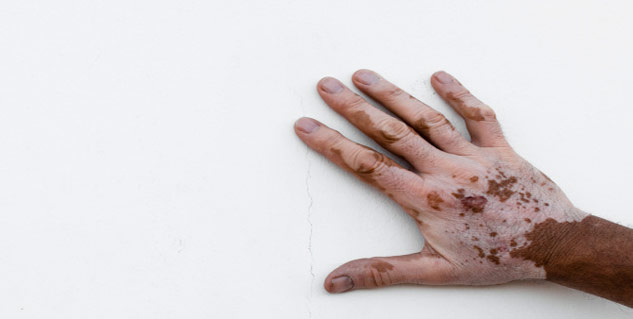 Vitiligo causes

The disease is caused due to
Destruction of melanin (the colour pigment present in the skin)
Lack of formation of melanin (the colour pigment of the skin)

The exact cause of vitiligo is not known but it is probably caused due to genetic and immunological factors. The loss of skin colour and rate of loss can vary from patient to patient. The disease has more social or cosmetic implication than medical significance (especially in people with dark coloured skin).
Homeopathy for vitiligo

Homeopathy can be an effective treatment for many cases of vitiligo (especially people who do not have extensive spread).

Homeopathic remedies control the spread of vitiligo by
Modulating the immune system
Increasing the natural melanocyte formation (melanogenesis)

Most remedies are quite useful for treatment of vitiligo or white patches. Some of the remedies for vitiligo which are known to be effective are Arsenic sulph falvus, Arsenic album, Baryta muriaticum and Baryta carbonicum.

Homeopathy approach will be recommended to you after careful assessment of your symptoms – physical, mental and emotional states, and your history. According to homeopathy any illness is caused due to disharmony within your body. And the symptoms are just an expression of this disturbance. Hence the imbalance needs to be treated rather than the symptoms of the disease and the expression of disease vary from patient to patient. As these remedies stimulate your body's immune system they provide a lasting cure rather than giving temporary relief.

As vitiligo is a chronic disease you will have to be patient as treatment can take considerable time.
(Image:Getty)
Read more articles on Homeopathy.