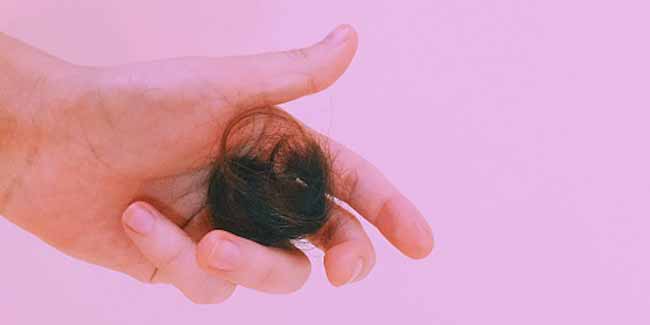 Are you worried to see extra strands of hair lying on the bathroom floor every time you take a shower? Drop your worries, try these homemade beauty tips to control hair fall.
Your hair reflects your personality and health. Hair fall is an indication that something is wrong somewhere. To control hair fall and ensure healthy hair, you need to take good care of your scalp.
If you turn down the need to care for your hair, your hair may soon become brittle with split-ends and with dandruff. Mostly, the reason for hair loss is genetic. However, it is possible to control hair fall with preventive measures that ensure healthy and shining hair.
Healthy diet for healthy hair
A diet that has all essential vitamins and minerals help minimise hair fall. Therefore, it is advised to include green vegetables, eggs, oats and whole grain cereals in your diet chart. Vitamin A, B, E, protein and iodine are among other nutrients that hair essentially need.
How often and how to wash hair
Those with oily hair need to wash their hair regularly, while others can skip a day for hair wash. Too hot water is harmful for hair, so is too cold. Therefore, ensure that water is lukewarm when you are washing your hair. Moreover, never use nails while cleaning or massaging the scalp, rather move your fingertips gently on hair.
How to comb your hair
To untangle your hair, use a wide-tooth comb. Always comb in a downward direction. Never comb hair when they are wet, as they can easily break.
Drying your hair
Allow your hair to dry naturally. Blow dryer shouldn't be used to the extent possible. Blower's heat will damage your hair and can also make it look coarse and lifeless.
Proper conditioning
Hair conditioning is very important, to shield hair against harmful sun rays and water which contains chlorine. You can't always wear a cap to avoid overexposing your hair to the harmful sun rays, so make a habit to condition your hair daily or once in two days.
Remember the basic purpose of conditioning
Use shampoo everyday to wash away the dirt and the oil from your hair. Don't trust catchy advertisement tag lines of products touting hair health; buy a mild shampoo which is beneficial for your hair.
Exercise for hair health
Involvement in physical activity also contributes to healthy hair. It eases stress, boosts circulation of scalp, enhances hair growth by taking care of digestive problems that might interfere in the absorption of nutrients which your hair might need.
If you are not caring for your hair now, thinking that it is not a big concern, you may regret it later as prevention is better than cure. It is advisable to incorporate the above mentioned beauty tips to prevent your hair from getting damaged.
Image source: Getty Images
Read more articles on Home Remedies.