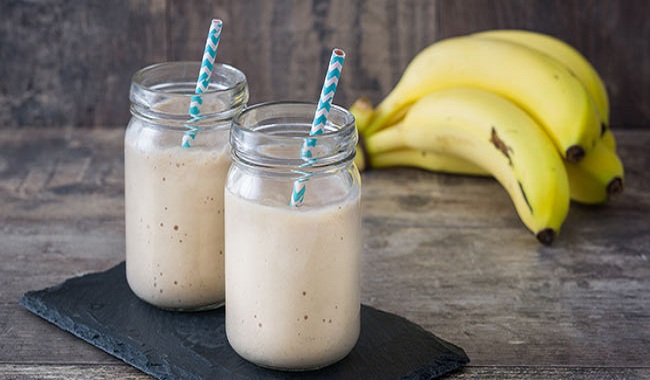 Being underweight is a common phenomenon these days. However, there are some home remedies that can help you gain weight naturally.
Being underweight is a common phenomenon these days. The probable reasons for the growing incidence could be sky rocketing stress levels, irregular meals and unhealthy eating habits, lack of physical fitness and heredity. If you are looking to gain a few pounds, there are a couple of challenges here. The first one is to build up muscle mass and the second one is to keep harmful fats away from your system. Visiting a dietician for charting out a healthy, non fatty, high calorie meal plan seems like a good start. You would also have to indulge in physical training for quick results. However, there are some home remedies that can help you gain weight naturally.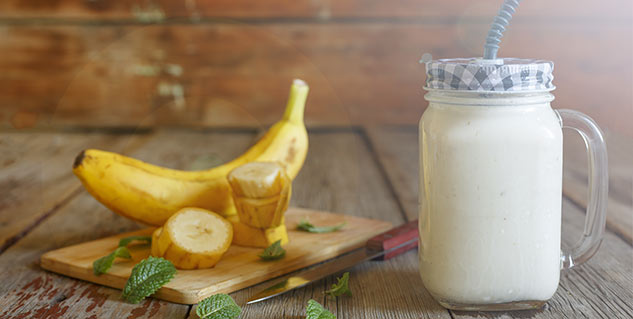 Banana Milkshake
Have one full glass of banana milkshake at least twice a day. Alternatively, you could also consider consuming at least 3 bananas per day. Follow it up with either a glass of milk or a bowl of curd. If bananas are not your type, you can also indulge in a heavy mixed fruit diet along with plenty of milk. Fruit would provide enough sugars to the system and the milk would be an ideal source of protein.
Muskmelon
Muskmelon is also considered to be helpful in weight gain. You need to have three large servings per day for results to show.
Warm Milk
Drink up a glass of warm milk mixed with one teaspoon of honey, on a regular basis. Similarly, you could add some date palms, figs and almonds to milk and boil it for some time. This could also be a suitable drink for those combating underweight issues.
Mango
Mango is another fruit which is considered effective for weight gain. Have one mango and follow it up with a glass of milk. Alternatively, you can have a mango milk shake on a regular basis for a period of one month. This is bound to cause weight gain.
Raisins
Raisins help in gaining weight. You could consider having 30 grams of raisins each day.
Figs
Figs are excellent for treating problems related to anorexia and weight loss. Take 3 to 4 of these and immerse them in water. Leave this overnight and consume them the next morning. it is an excellent home remedy for gaining weight.
Muesli powder, Indian Ginseng and pomegranate seed powder
Take equal parts of white muesli powder, powdered root of Indian ginseng and pomegranate seed powder. Take this two times a day along with a glass of milk or water. You need to consider having this not only for weight loss, but also for a well toned body.
If these simple home remedies fail, seek the advice of an expert nutritionist for desired results.
Image source: Shutterstock
Read more articles on Weight Gain.
For more such articles, Download OnlymyHealth App.