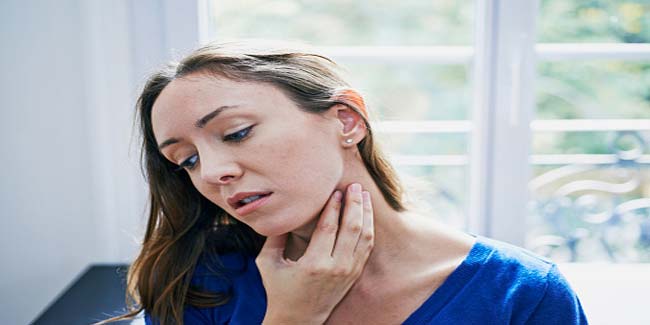 Know how you can get rid of sore throat during pregnancy. Try these immediately available home remedies before resorting to medical help.
Most women suffer from a sore throat at least once during their entire span of pregnancy. Though medication is easily available for sore throat when one is not pregnant, you have to rely on home remedies for sore throat during pregnancy. Luckily, there are a number of home remedies that you can rely upon to ease a sore throat.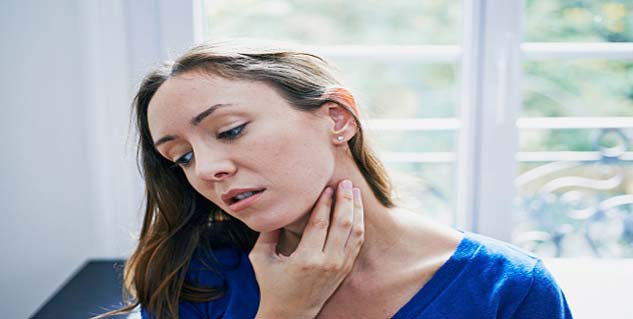 Keep yourself well hydrated by drinking plenty of water.
Steam inhalation is very effective in providing relief. Humid, warm vapours can relieve congestion almost immediately.
Rub mentholated chest rubs to soothe the throat. Use of such rubs can open the body's air passageways and dilate the blood vessels.
A cup of hot peppermint tea with a teaspoon of honey and juice of half a lemon can act as a great balsamic for a sore throat. Pomegranate rinds can also be boiled in water and made into tea. Hot herbal tea acts as an astringent and eases the pain.
Make a paste of 4 cloves of garlic, some honey and 1/8 tsp of cayenne and chew well before swallowing. If you do it 3-4 times a day, you will surely find relief.
Hot beverages such as tea made of 25g of fresh sage in 600 ml of water with 1/4tsp of cayenne can heal a sore throat substantially.
Suck cough lozenges to alleviate the pain as the eucalyptus or mint in these drops unclogs the congestion.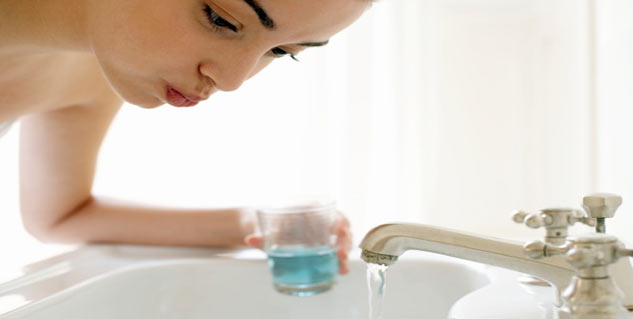 Gargles several times in day
Warm, saltwater gargles several times a day provide relief by increasing the blood supply to the throat, removing mucus and dilating the capillaries which activate the virus-fighting antibodies. Add juice of a lemon to the gargle water for easing symptoms.
You can also gargle with water to which one tablespoon of apple cider vinegar has been added. Vinegar kills bacteria on contact.
Another beneficial gargle remedy includes water to which 1tsp. of cayenne pepper and honey has been added. Such ingredients draw away infection by increasing circulation to that area.
Gargle with water mixed with mango bark extract. This is a very effective home remedy for sore throat during pregnancy.
Boil basil leaves in water and strain. Gargle with the water for quick relief.

In addition to the above mentioned home remedies to soothe a sore throat naturally and safely during pregnancy, it is recommended to include fruits and vegetables that have anti-oxidant properties in the diet. Anti-oxidants and adequate vitamin C boost your immunity and forestall recurrent infections.
Image Source: Getty
Read more articles on Home Remedies for Daily Life.