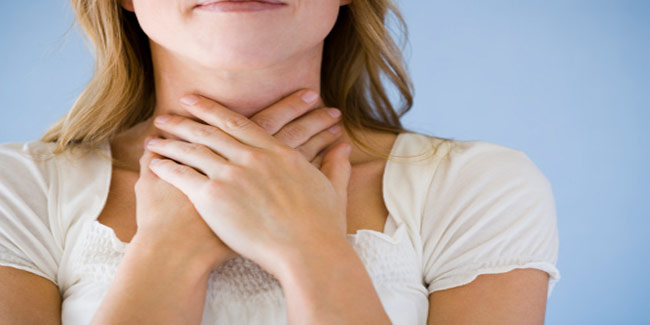 Home remedies for sore throat and cough must be opted only after knowing the cause of the disease. If it is accompanies by fever, chills and head ache then it is better to consult doctor.
Sore throat and cough are common ailments that affect people quite often. Bacterial or viral infection are the main reasons leading to sore throat and cough. Some of the effective home remedies for sore throat and cough are listed below.
Hot water Gargle
Gargling with hot water is one of the oldest and effective methods of curing sore throat and cough. The water used for gargling should be as hot as a person can bear without burning the skin. Little amount of salt is also added to the water to soothe the sore throat. Gargling helps to expel the fluid that has been built up in the throat. As this fluid contains germs that are responsible for cough and sore throat, its removal is beneficial.
Honey
Use of honey is one of the popular home remedies for sore throat and cough because of its soothing effect. Honey should be mixed with ginger to form a thick paste and should be taken at regular intervals. Honey can also be mixed with turmeric powder as it has anti-inflammatory qualities and offers a quick relief in case of sore throat and cough.
Onion
Onion juice is very effective in the treatment of sore throat. You can extract juice from finely chopped onion. Add equal quantity of honey in 1-2 teaspoon of onion juice and set the mixture aside for 5-6 hours. The mixture helps in fighting against chest congestion and sore throat if taken twice a day.
Black Pepper
Black pepper can be used effectively against cold and sore throat. Add 2-3 black pepper seeds in a glass of hot milk and have it twice a day to get quick relief against cold.
Herbal Tea
You can prepare herbal tea at your home, which is useful in curing sore throat and cough. Add small pieces of ginger, 2-3 garlic cloves and a little amount of lemon juice to water and boil the mixture for 15-20 minutes and then add honey to it. This is one of the best natural remedies to treat chest congestion and cough.
Fruits
Apart from the above mentioned natural remedies, it is very necessary to take certain precautions to get relief from cold and sore throat. Avoid cold foods and beverages; fruits and vegetables that cause excessive cooling to the body such as cucumber, papaya, water melon, etc; nuts and other food that have high oil content such as cashew, peanuts, coconut, etc.
Drink more Water
Along with all the natural remedies and precautions, make sure that you consume plenty of water throughout the day and take sufficient rest to allow the body to recover faster.
While treating cold and sore throat using the natural remedies, it is necessary to address the cause of the problem. Therefore, if the symptoms of cough and sore throat such as fever, headache, body ache and chills exist even after you have tried natural remedies, one should consult a doctor as soon as possible.
(Image:Getty)
Read more articles on Home Remedies.