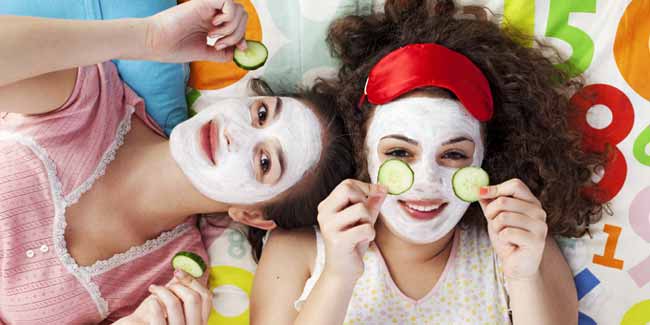 Pimples are not just an adolescent problem. Growing pollution and an irregular lifestyle make all skin types break out.



You cannot avoid pollution but you can surely resort to some home remedies for curing pimples and the scars left from old skin blemishes.
Here are a few practical remedies for getting rid of pimples because it is time to welcome a pimple-free skin!
Mix two to three drops of freshly extracted lime juice with almond oil, and apply it on the affected areas. Keep overnight and wash off the following morning. Do not apply concentrated lemon juice on the face as it tends to dry the skin up drastically.
Apply white toothpaste to the affected areas and let it dry. Wash it off with lukewarm water and pat your skin dry with a clean towel. Toothpaste dries the active pores instantly.
Apply honey all over the face and let it dry. This not only closes the open pores but also stops recurring pimples and frequent outbreaks. Honey reduces blackheads on the skin as well.
Fresh papaya juice, or rubbing a freshly-cut papaya slice onto the skin, reduces blemishes and controls oil production.
Dry a few husks of cloves in a pan and powder them. Mix it with two teaspoons of curd and apply it on the affected areas. Do not massage it into the skin. Remove the paste with damp cotton wools. Repeat the exercise until the pimples dry up and disappear.
The juice of a raw potato is extremely beneficial in drying those itchy pimples on the face. It is free from artificial chemicals and lightens the pimple scars considerably over a period of time.
The best option is to drink lots of water and flush the toxins out of the body. Apart from that, wash your face twice a day to avoid the accumulation of excess oil on the T-zone of the face.
Tomato juice can be another alternative for curing pimples. Apply it and let it dry on the skin for half an hour. Rinse it off with water.
Fuller's earth or multani mitti is another viable alternative popularly known, trusted and used by people.
Grind neem leaves and apply them on the face with rose water. Avoid the lip-area and eyes while applying. Neem leaves stop the active oil glands producing oil during the day.
In case of itchy pimples, apply mint leaves - grated or juiced - onto the affected areas for instant relief.
Drink a glass of wheatgrass juice to fight acne and pimples.

Read more articles on Acne.