While somebody with dry hair may find you lucky to have extremely active sebaceous glands, we know how bad and ugly oil dripping scalp can look like and here are a few home remedies to help to treat the condition.
Oily hair is a nightmare for many people. Before trying remedies to overcome oiliness, one should be aware about certain facts. It is not the hair, but scalp that is oily. Scalp has sebaceous glands that produce oil which slithers down the hair.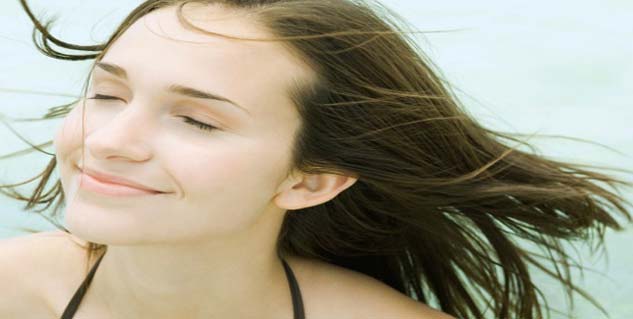 The number of sebaceous glands is proportional to hair density. It is also hereditary, to have dense and / or oily hair.
Tips and home remedies for oily hair
Shampoo
Wash hair daily without any hesitation. Use shampoos that are mild in nature. Its pH should be above 6.7. Alkaline substances remove oiliness. Best is to choose shampoos meant for oily hair and daily use.

Avoid shampoos having conditioners and conditioning hair altogether as conditioners tend to stay on hair, helping oil retention and adding to the greasiness of hair.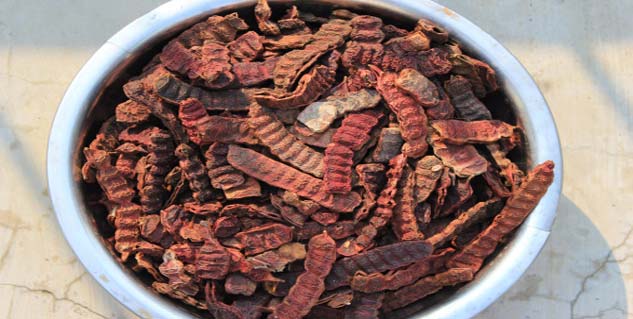 Prepare shampoo at home as follows
Mix 2 parts of shikakai powder with one part of powder of green gram and fenugreek. At the time of shampooing, mix the mixture in egg and use. Soak reetha nuts overnight in water. Mash the nuts and strain water in morning. Mix or boil shikakai powder in the water and use as shampoo. Boil two handfuls of mint leaves in one and a half cups of water, for twenty minutes. Strain the solution and mix it with 300mL of regular, mild shampoo. Mix well together a teaspoon of aloe-Vera gel, a tablespoon of lemon juice in a cup of your regular shampoo. Wash hair with this and rinse well.


Note: Rinse thoroughly. Completely remove shampoo from the hair and scalp. Residual shampoo adds to the grime and oil in the scalp.
Prepare home-made solutions
Mix a table-spoon of malt vinegar in a cup of water and add a pinch of salt. Massage scalp with two tablespoons of the solution, rinse after an hour. Follow twice a week.
Acid rinses
Acid rinses are known to dry the scalp and hence are effective to remove oil from hair.

Lemon / vinegar rinse
Mix one tablespoon of vinegar /strained juice of one lemon in a cup of water and use.
Tea leaves
Boil the used tea leaves in water and strain the solution and use.

Beer
Mix a glass of beer with double the quantity water and use. Beer removes oiland cleanses the scalp.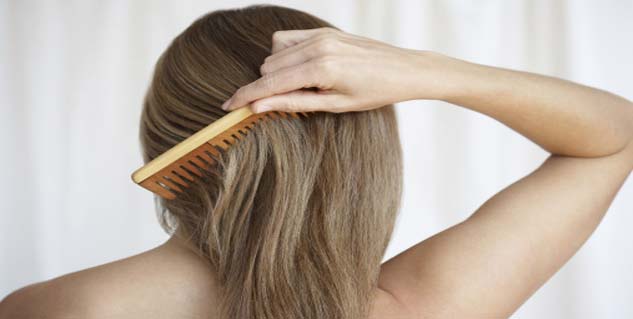 Combing
Do not brush hair. Also forget the100 strokesformula. Combing increases friction and hence oil production.
Baby powder
For temporary and immediate action, sprinkle baby powder on scalp. Comb after a few minutes. The powder absorbs oil.
Health and stress
Stress affects body and hair. Hence, it is important to maintain overall health. Regular exerciseand healthy diet help in maintaining goodhealth.

All the above mentioned remedies are natural yet one must the careful while trying, as some may not be suitable for certain hair type.
Image Source: Getty
Read more articles on Home Remedies