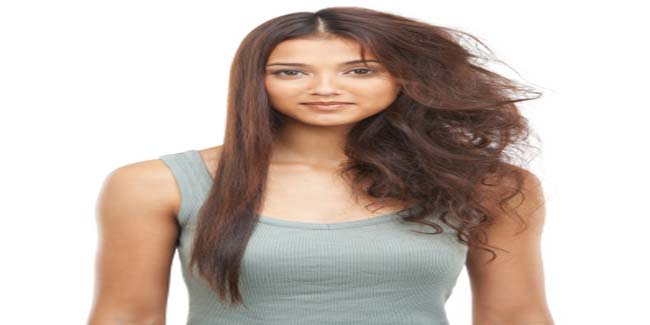 Find out 8 most effective home remedies for dry hair. These home remedies include many options which nourish your hair and bring to health back.
Dry hair lacks natural oil and moisture required to lend it natural sheen and a soft texture. As a result, hair looks brittle as well as dull. Pollution, over-exposure to sun, wind and chlorinated water are some other factors contributing to the dryness of hair. A diet deficient in essential nutrients or minerals also causes loss of shine and texture. Home remedies for dry hair can help to nourish hair and prevent hair damage without any side-effects.
Home Remedies for Dry Hair
Drink water
To start, drink a lot of water. You should take 6 to 10 glasses of water every day. This really helps in regaining the lost moisture of the scalp and hair.
Aloe vera gel and curd
one of the most effective home remedies for dry hair is to mix aloe vera gel and curd in equal parts and apply it on your scalp. Leave it on for about 30 minutes and then rinse your hair with water. Use this remedy twice a week to witness significant results.
Eggs
You can also apply eggs on your scalp. Beat two eggs and add a few drops of lemon juice and one teaspoon of olive oil in a bowl. Apply this mix on your hair as well as your scalp. Let it dry for an hour. Wash your hair thoroughly using a mild herbal shampoo.
Banana
Mash 2 bananas and 2 teaspoons of honey. Apply on your dry hair; leave it on for an hour and then shampoo. This is also one of the most effective home remedies for dry hair.
Mayonnaise
Another useful home remedy for dry hair is the use of mayonnaise on your hair. A mayonnaise pack works wonders for the hair, making them soft and shiny.
Pre-condition
Always pre-condition hair that is brittle or excessively dry before shampooing. Coconut oil, castor oil and olive oil are excellent pre-conditioners.
Aromatic Essential Oils
Application of aromatic essential oils stimulates the oil glands thereby alleviating excessive dryness.
Zinc and omega-3
Increase the intake of zinc and omega-3 fatty acids in your diet to reduce dryness and get healthy beautiful looking tresses.


Dryness of hair can also be caused due to stress, imbalance in hormone levels or other health issues. Meditation, yoga and alternative therapies can also be followed in addition to the aforementioned remedies for positive results. A healthy diet, vitamin and mineral supplements and home remedies for dry hair can help in getting rid of lifeless and dull hair naturally.
Image Source: Getty
Read more artciles on Home Remedies