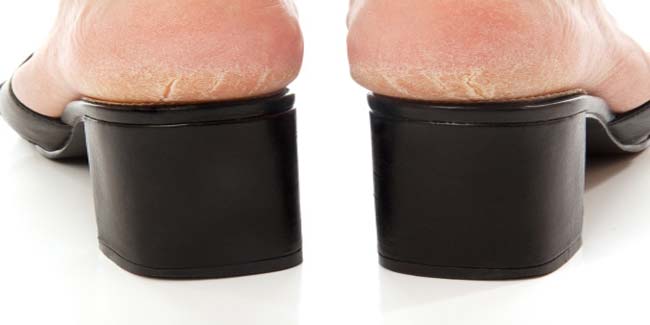 The numerous products in the market don't seem to heal the cracked heels; even if they so, its temporary. Here are some good home remedies to heal your cracked heels!
Cracked heels, medically known as heel fissures, not only look awful but are also painful. Natural remedies for cracked heels can help treat common foot problems that are caused by dry skin. Heels crack when the feet are dry and you put pressure on them. The cracks may deepen and bleed if they are not cared for and should therefore, be treated as soon as they are spotted.



Home remedies for cracked heels
Banana pulp foot mask
The moisture in bananas can help eliminate dryness of feet, thus, treating cracked heels. Mash a ripe banana and apply its pulp on dry or cracked heels. Let the mask stay for 10 minutes before washing off with lukewarm water. Regular use of banana pulp foot mask on cracked heels leaves the skin softer and smoother.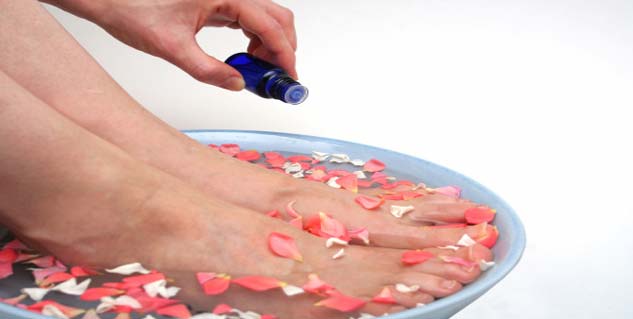 Mineral oil soak
Feet lack oil glands and therefore, become dry easily. In order to keep dryness away, you should provide your feet with optimum moisture preferably before going to sleep. Combine equal parts of lukewarm water and mineral oil in a tub and soak your feet in it for 10 minutes. Hot water should always be avoided as it may dry feet even more. Wear cotton socks overnight to lock the moisture in.
Rice, honey and vinegar foot scrub
Grind half a cup of rice and mix the powder with honey and vinegar. Soak your feet in a tub of lukewarm water for 10 minutes and pat them dry. Apply the paste on your feet and scrub them to eliminate dry, thick skin on your heels. Honey provides moisture to the feet while rice and vinegar have exfoliating properties that keep dryness at bay.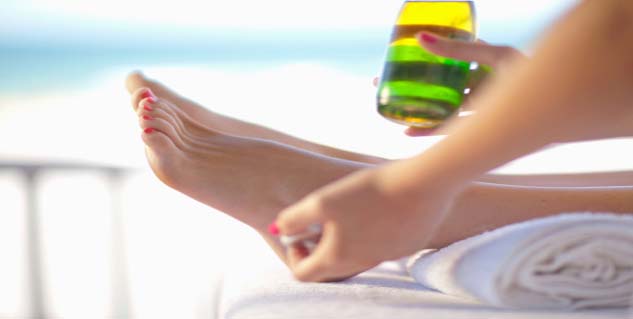 Petroleum jelly-lemon moisturiser
Combine a tablespoon of petroleum jelly with a few drops of lemon juice. Make sure you have soaked your feet in a tub of lukewarm water for at least 10 minutes before applying the mixture. After drying the feet with a towel, massage the home-made moisturiser over cracked heels. Sleep with cotton socks to preserve moisture. Continuous use of this remedy makes the skin softer, eventually healing cracked heels.


If you are predisposed to dry skin, you are more likely to develop cracked heels. Putting body weight on your feet further contributes to the condition. Natural remedies for cracked heels can mend cracked heels and give you softer feet as you always wanted.
Image Source: Getty

Read more articles on Home Remedies for Skin.