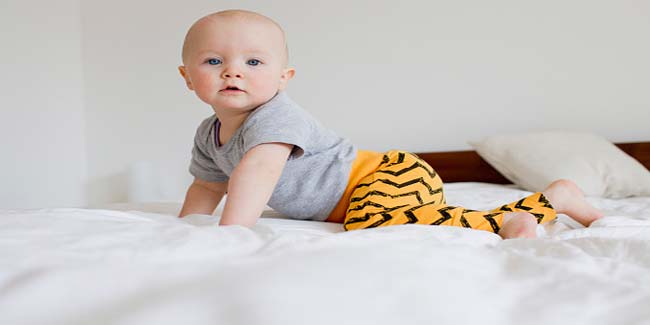 Constipation is a common problem in children of all ages. You can try some of these home remedies to treat constipation in your child.
Constipation is a painful and irritating condition for adults and children, so it can't be nice for babies either. It's difficult to see your baby suffer and it's not the easiest ailment to remedy either. However, there are a couple of safe and worthwhile home remedies for constipation in babies which you can try out before you head to the pediatrician for some advice. It might not take too much to get their system moving again.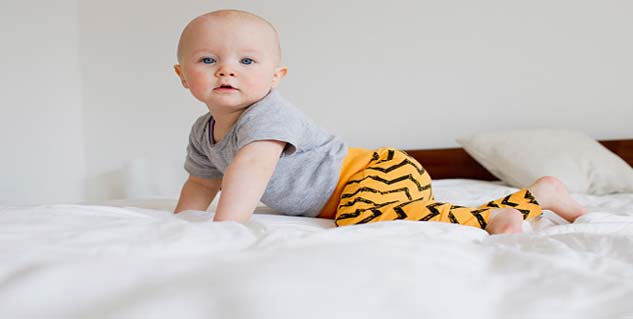 Fruit and vegetables are rich in natural fibre, which have properties which both prevent and relieve intestinal friction. They help to regulate glucose levels, reduce cholesterol and reduce the risk of acquiring colon cancer as well. Obviously if the baby is still on purees, then try to use these in them as much as possible.
Natural Laxatives
Add some boiling water to a number of dozen prunes and allow to soak over-night. Feed this compound by tea-spoon to the baby. This can also be done with chopped apples. Prune and apple juice are a super home remedy for constipation in babies. Apricots, peaches, plums, pears, peas and spinach can also be tried.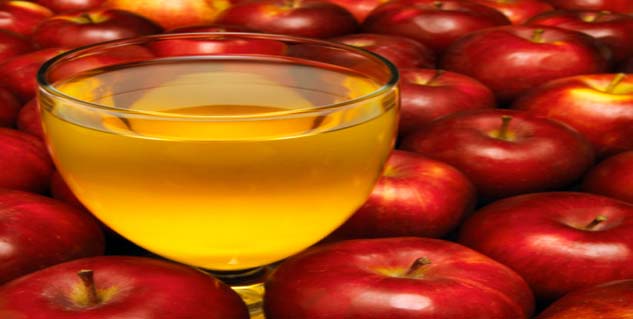 Babies can respond to different foods in their own way. If you are still breastfeeding your baby, then this will obviously have a knock-on effect to how your baby feels. Drink six or seven glasses of mineral water every day, and complement these with some natural laxatives, such as apple or prune juice.
To gain an understanding of your baby's intestinal habits, introduce one food-type at a time to their diet. Unripe bananas, for instance, are a common cause of constipation; their skin needs to be almost black before babies can digest them properly. Eggs promote a binding effect in the large intestine and should be avoided until the baby is at least twelve months old.
Tummy Rubs
Give your baby a little tummy rub. Gently massage their bellies in a clockwise direction, then massage around their naval in an outward, spherical motion.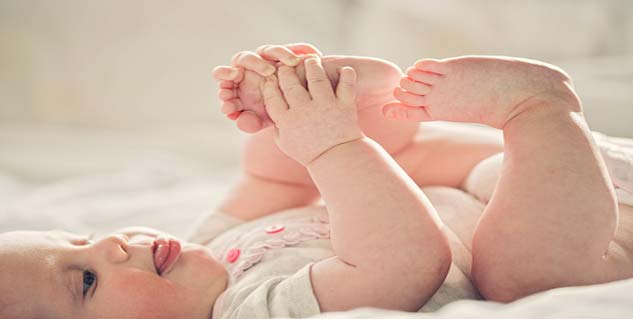 It has been observed that giving your baby a warm bath is a great home remedy for constipation for babies as it relaxes them and the heat tends to get the things flowing again. Give them a baby rub then when you are drying them off.
Help your baby to do the "bicycle legs" routine, where they lie on their backs and kick their legs like as if they were cycling a bike. This may help to loosen up the friction in the intestine tracts and it's also good for alleviating gas.
These home remedies for constipation in babies are assumed to be safe, so it might be worth trying them out before you feel the need to bring them to see a doctor or a pediatrician.
Image Source: Getty
Read more articles on Home Remedies for Daily Life.