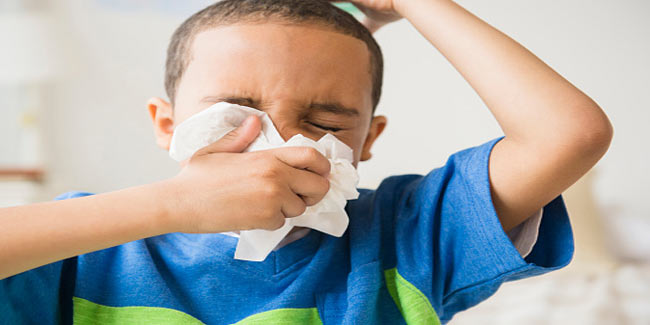 Although cough and cold in children is a common problem in most households, they can cause sufficient misery to the child. Once the child contracts a cough or a cold, it really doesn't go way fast. All we can do is to pacify the visible symptoms of cough & cold in kids.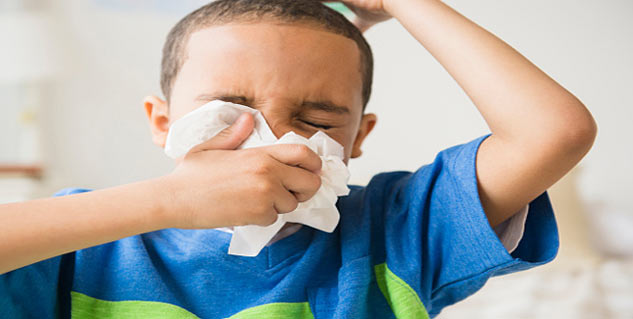 Some home remedies can work wonders in providing the desired relief, helping the child to cope with the condition better. Home remedies for cold and cough in kids are also considered more suitable because they can be administered freely without having to worry about side effects.

However, you should begin with minimal quantities at the outset to check on the resultant impact before further administration of doses. Providing relief to kids from cough and cold isn't difficult at all. Most of the items used can be easily found in your kitchenSome Common Home Remedies for Cold and Cough in Kids.
Pinch of pure saffron
Take a pinch of pure saffron and grind this with some milk, till a paste of smooth consistency forms. Apply this paste onto the chest, back, forehead, soles and palms for effective relief from a runny and stuffy nose.

Pure coconut oil along with some powdered camphor
Mix some pure coconut oil along with some powdered camphor. Heat up this mixture and then allow cooling till it is lukewarm. Once the desired temperature has been achieved, you can apply this concoction to the back, chest, and forehead, soles and the palms of the child for immediate relief. Ideally, application during the night time will lead to better results. You can simply apply this oil and put the child to sleep.


Ginger juice along with honey
Mix four to five drops of ginger juice along with honey and give it to your kid on an empty stomach each morning. This is effective for curing cough & cold in children and also acts as an effective preventive therapy for cold as well.
Warm water, honey and lemon juice
In a small glass of warm water, add one teaspoon of honey and the juice of half a lemon. Have your child drink it up for effective relief from cold related symptoms.
Fresh leaves of holy basil and lemon juice
Take some fresh leaves of holy basil. Boil it in water till the quantity is halved. Strain and cool the resultant mixture. To this, add the juice of one lemon. You can give one teaspoon of this concoction to your child, around 3 to 4 times a day for effective relief.
Fresh aniseeds and muslin cloth
Tie some fresh aniseeds in a muslin cloth. Warm it over a frying pan. Apply this warm pad on the chest, back, palms and soles of the child. This will help in diluting the phlegm and will bring it out with ease.


These simple home remedies can be tried for substantial relief to children suffering from cold and cough. In case the condition worsens, medical help should be sought.
Image Source: Getty
Read more articles on Home Remedies for Daily Life.