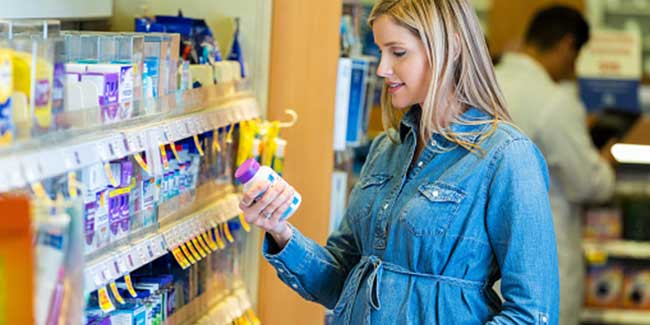 For you to get pregnant it is important that you know the types of vitamins that would help you to conceive. You perhaps are failing to get pregnant because of poor nutrition level in the body. If you are having trouble getting pregnant, talk to your doctor about including these vitamins in your diet.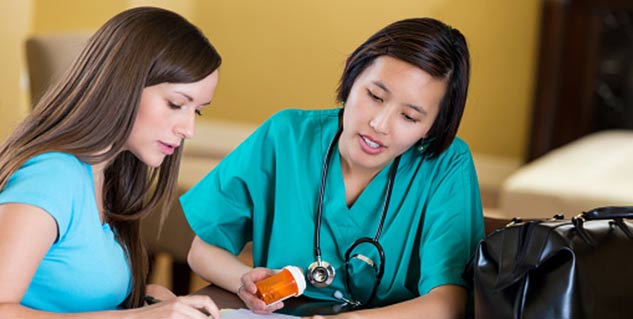 Vitamin A
The American Congress of Obstetricians and Gynecologists recommend that a woman/man willing to nurture a baby take up to 100 micrograms of vitamin A every day. Vitamin A is an important component that enhances sperm production and deficiencies of the nutrient have been found to be linked to infertility. Vitamin A deficiency in women can show signs of premenstrual syndrome by influencing the levels of progesterone and estrogen in the body. Few of the signs of vitamin A deficiency are rough, dry skin, night blindness, fatigue, decreased sense of smell and blemishes on the skin.
[Read: Monitoring your Ovulation to get Pregnant]
Vitamin C
Neils H. Lauersen, author of Getting Pregnant: What Couples Need to know Right Now, states in his book that having enough of vitamin C supply in the body can help the sex glands take whatever amount of it that it needs from the tissues that harbor the nutrient the most and that once the vitamin C sources are depleted, the sex glands become so severely impaired that they make reproduction near impossible. Vitamin C in the body can help one fight infections that may have an adverse affect on pregnancy and the child that is yet to be conceived. Studies have found a connection between vitamin C and lowered fertility because of the fact that vitamin C is a co-factor for the absorption of iron, which is necessary to get pregnant. Conversely, an excess of vitamin C can also impair the reproductive organs causing reproductive problems, premature birth, and miscarriage among other problems. It is recommended that you take in as much of vitamin C as your doctor prescribes from various foods such as oranges, tomatoes and leafy green vegetables in order to increase fertility, and subsequently, your chances of pregnancy. ACOG recommends that a woman take 60 mg of vitamin C before pregnancy and 80 mg of the vitamin after conception.
Folic Acid
This is yet another vitamin that will help you to conceive, and perhaps the most important one. According to the National Institute of Child Health and Human Development reports, when folic acid is added to a woman's diet when she is in her reproductive years, there is 50% reduction in the likelihood of a baby suffering from both brain and spinal cord issues. It is also important because it prepares the body to both conceive and protect the growth of the baby over the span of nine months. The ACOG recommends that a woman take 400 mcg of folic acid before conception to increase her chances of not only having a baby but also having a healthy baby. It is also recommended that women build a reserve of folic acid to make sure that they are prepared to protect the baby when conception begins. Green vegetables, such as asparagus, broccoli and spinach contain high levels of folic acid. It is, however, recommended that you take this as a supplement while trying to get pregnant to ensure you get an adequate amount. A research done by the Harvard School of Public Health, Boston, also found a significant boost in fertility in those women who took the required amount of folic acid every day. The women were also found to ovulate in a timely manner; a major sign of fertility in women.
Zinc
This vitamin can benefit both men and women as it has a positive impact on the reproductive organ of both the sexes. According to authors, Sarah Abernathy and Linda Page, of the book Do You Want to Have a Baby? : Natural Fertility Solutions and Pregnancy Care, Zinc is an important mineral for male reproductive health as it is involved in the formation of sperm, motility and testosterone metabolism. In women, zinc helps in stimulating ovulation and therefore, improving fertility. Keep in mind that deficiency of zinc can lead to chromosomal changes in men and women. Since the chances of a woman getting pregnant partially depend on the man too, zinc may be taken by both the partners. AOCG recommends that men and women take 15 to 20 mg of zinc every day.
[Read: How to Get Pregnant after Birth Control Pill]
Vitamin E
Lauersen says that if a woman gets enough of vitamin E, she is likely to have a regulated menstrual flow, thereby promoting regular ovulation and fertility. In men, vitamin E deficiency is likely to cause degeneration of testicle tissue, which affects the production of sperms and the maturation of the sex organs. It is of utmost importance that you make sure your partner takes enough amount of vitamin E when you are trying to conceive. If your partner has already suffered degeneration of testicle tissue, it may be difficult to restore sound health with nutrition. Considering that vitamin E remains in the body for a short period of time, its deficiency is likely to occur faster and more easily. The AOCG recommends up to 10 mg of vitamin E daily.
How much is enough?
Lauersen says that taking prenatal vitamins to get pregnant can help you set off to a favourable start, but there are certain factors present in your life that may pressurise you to increase your nutrient intake above the supplies that you have been prescribed currently by your doctor. It is therefore, important that you make sure you discuss the following aspects of your lifestyle with the doctor before you take the prescription home. And, if you haven't discussed it with your doctor yet, the sooner the better.
If your every day diet consists primarily of processed sugars, carbohydrates and artificially sweetened foods.
If you eat a lot of chocolate and drink caffeinated drinks, colas, tea.
If you take birth control pills or have been taking them for a long time.
If you consume a minimum of two alcoholic drinks a day or 14 drinks a week.
If you smoke more than 10 cigarettes a day.
If you live or work in an industrialised or highly polluted area.
If you have fibroid tumours, anaemia or excessive menstrual bleeding.
While taking these vitamins in the prescribed dosage is safe for both men and women trying to have a baby, it is important that a couple discuss it with a doctor before heading to the drug store because an excess of any of these can turn counterproductive.
Image: Getty

Read more articles on How to Get Pregnant.
For more such stories, Download Onlymyhealth App.