We spend most of our time at work, which makes the working environment so important for our health and wellbeing. If you don't pay a heed to health at workplace, there is a chance to pick up an injury or medical conditions. Stress and back pain are the two main concerns before working people. Besides, unhealthy practices at work put you at risk of heart conditions.
Heart diseases claim millions of lives every year. There are various risks associated with heart disease such as high cholesterol levels, high glucose levels, obesity and high blood pressure.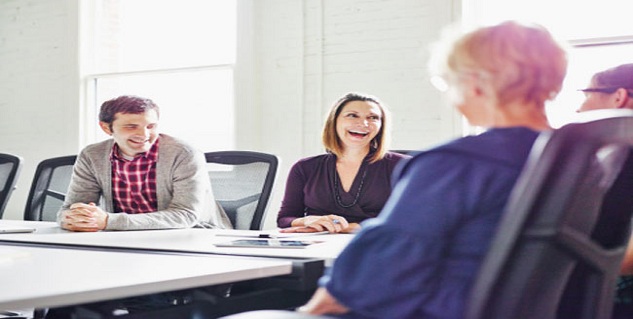 Heart health is not just a personal responsibility, the employers too should engage in motivating and encouraging employees to adopt healthy heart habits at work place which would prevent cardiovascular diseases. We bring forth various ways in which both the employee and the employers can minimize risks associated with heart health at workplace.

Here is how you could do it—
Healthy Foods



Eat lots of fruits and vegetables because they are rich in plant chemicals called phytochemicals and naturally occurring minerals called electrolytes; both are capable of preventing damage caused to the cells that can cause heart diseases. So know thy enemy, that is, processed foods, fast foods, saturated fats and avoid too much of salt intake.
Smoke-free Environment



Your workplace must be a smoke-free zone. Encourage your colleagues to quit smoking. It is apparent that they know the risks associated with tobacco smoking and chewing but just make an extra effort to take them away from this unhealthy lifestyle
Stairway



It's easier to reach your work place through elevator but be open to choosing the healthier option – stairway. This way you would exercise the muscles which would have otherwise been dormant throughout your day at work.
Stay Stress-free
Stress can lead to high blood pressure and cholesterol levels and ultimately put your heart at risk. So, take regular breaks and avoid taking too much of inconsequential stress.
Walk the Talk

Coordinate with your colleagues and go for a lunchtime walk with them. This will give you a time-off from your work schedule and keep you in motion, even if for a brief while.

Take reasonable care of your own and other's health. This will not keep your heart healthy but also boost your productivity at work.
Read more articles on Heart Health.