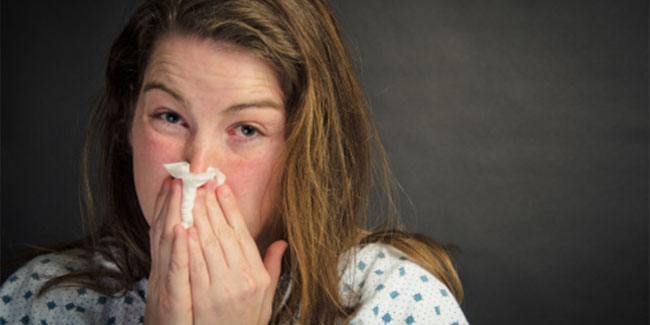 A cold or flu can leave you feeling run down and worthless. This article lists healthy tips to help you fight it and leave you feeling fresh and rejuvenated.
Cold and flu are both viral infections. The two might differ in magnitude, but some of the common symptoms are the same; sore throat, fever, running nose, cough, fatigue and nausea. If you are looking for healthy ways to fight a cold or flu, then this article should provide what you need.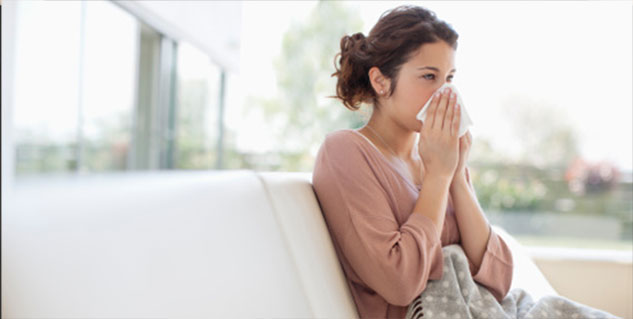 Image source : Getty
Personal hygiene
You are equipped to fight a cold and flu if you wash your hands when required. Make sure you wash them for about 20 seconds; your kids will automatically ape this ritual and provide for a cold and flu-free season.


Balanced diet
Avoid milk and other dairy products, as it triggers the release of histamine, a chemical that contributes to a runny nose and nasal congestion, and can hinder your recovery.


Foods to avoid
Avoid high fat, indigestible foods such as cheese, red meat and pastries.
Also read : Home remedies to curb cold and cough
Grapefruits
Grapefruits will help to provide immunity against cold and flu symptoms; it is high in vitamin C and helps to detoxify the liver. Eat as many fruits as you can; this is certainly a healthy way to fight the cold and flu.


Honey
Honey bees are renowned for their immunity. Honey is considered to be one of the most effective home remedies to fight cold and flu. Make sure you avoid giving it to children less than 12 months.


Maximise your intake of fluids
Detoxify your body by a regular intake of fluids, such as tea or water with lemon. Keep in mind your urine rids you off all the toxins produced by a virus.


Yoga
Practicing yoga strengthens your thymus gland which is responsible for a strong immune system. "One must do Kapalbharti, Chakraasan, Surya Namaskar, Halaasan and Sarvangaasan", says adds Dr. Deepak Jha, Lifestyle Yogalogist at Real Yoga.


Also read : Ways to fend off cold and flu
No antibiotics for flu
It is a well known fact that flu is a viral infection and antibiotics are not effective in combating it. So keep away from antibiotics in the case of flu. Dr Shalabh Sharma, ENT specialist at Gangaram Hospital, suggests that "Antibiotics must only be taken if your doctor notices any bacterial infection."



Blow your nose/gargle
Needless to say that decongesting your chest from a cough provides relief. It is advised that you gargle. Prepare a solution of lukewarm saline water. When you gargle, your sore throat finds some relief.


Adequate sleep
No matter how much you try to recover from a cold and flu, nothing helps better than rest.. It is a known fact that six to eight hours of sleep can work wonders. Your body can repair itself from the symptoms of a cold and flu. If you have a running nose, put an extra cushion under your head as it allows for nasal discharge.


Also read : Bizzare home remdies for common cold
Go for steam bath
If possible take a steam bath or shower, the reason being that it moisturizes your nasal passage and provides instant relief; you may then blow your nose as and when required.


Cover your nose and mouth
When you are sneezing cover your nose and mouth to prevent germs from spreading. Show that you care -- about yourself and those around you.


In your fight against your cold and flu symptoms, keep all the above in mind!
Top Image source : Getty
Read more articles on Cold and flu