Get into the Water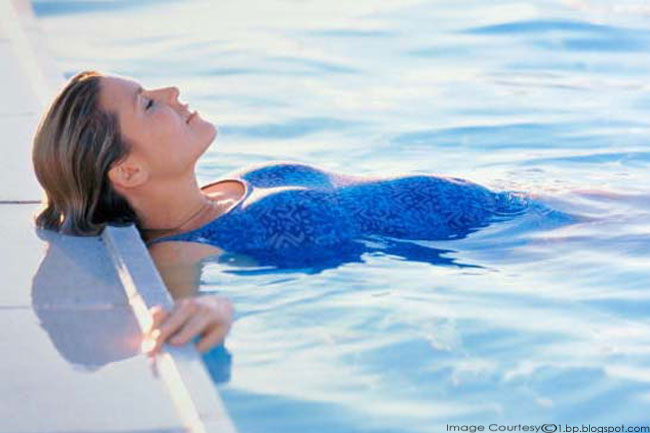 Swimming is a good exercise that helps in reducing swelling. Being in water makes the pregnant woman feel light and buyout. Soaking the feet in Epsom salts can also be very soothing; however, it is recommended that you consult the doctor before starting any new physical activities.
Lie Down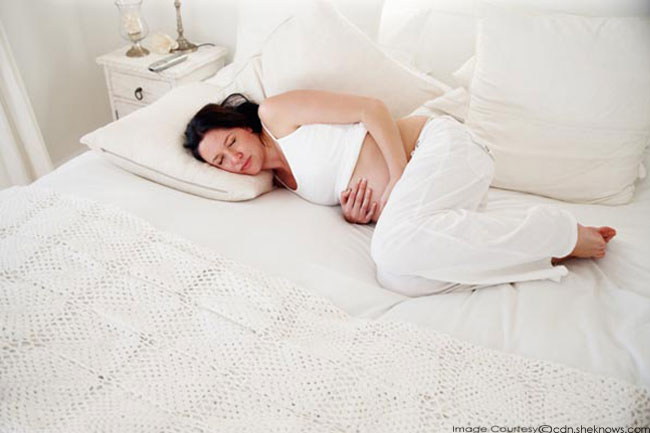 It is important for you to rest on your left side as much as possible during pregnancy. This must not be done just at night, but for several 30-minute periods throughout the day.  
Move Around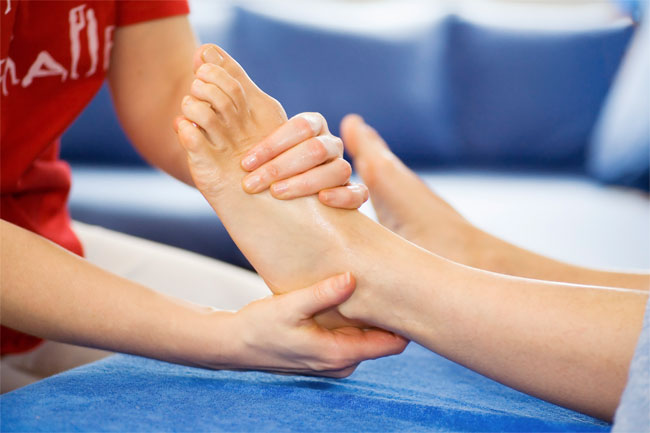 Be sure to elevate your feet whenever possible, preferably while lying on your side. Lying on your left side is better for circulation, but that doesn't mean you can't lie on your right side (unless your doctor/midwife has told you to be on your left). Switch from side to side or else one of the hips may start to ache. Also, whenever you sit for long periods of time at your desk or on the couch, remember to do ankle circles.  
Watch what you Eat and Drink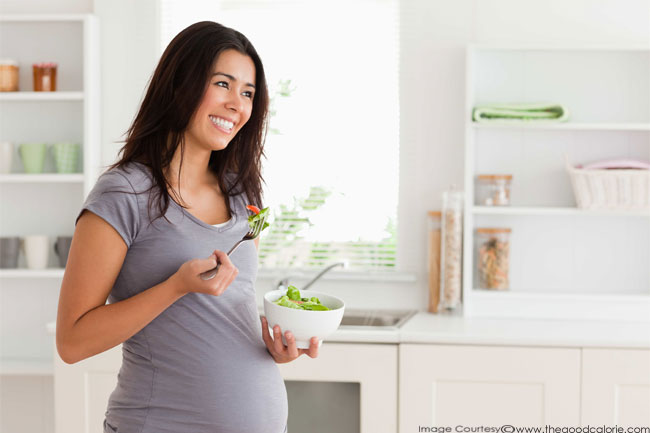 Be mindful of what you're putting into your body. You really should drink a lot of water during pregnancy as it can help you to deal with several issues related to pregnancy such as swelling to keeping your uterus from becoming cranky. Do not skimp on salt, either. Oftentimes, we associate salt with swelling, but you don't want to cut back on salt during pregnancy unless your doctor/midwife advises.
Get a Massage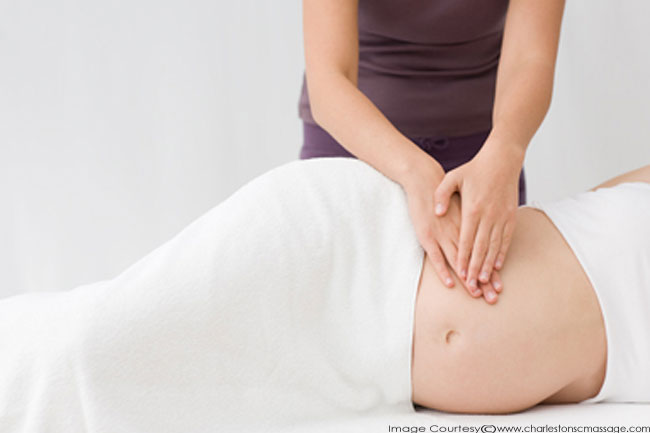 Of all the things you can do to help reduce the swelling, the most pleasurable is massage. Massage increases circulation, reduces swelling and can help lower the incidence of calf cramps.