Hydrate your skin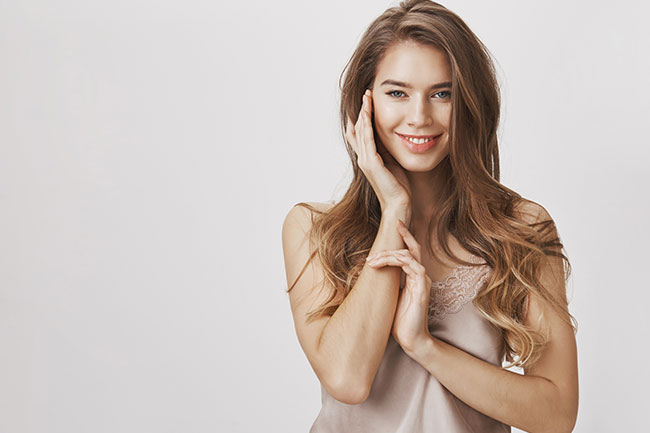 Do you know what makes your skin look younger or older? The skin cells. How your skin look depends on how skin cells are growing. In most cases, lack of moisture in skin cells cause premature aging and dryness. To combat that, you must hydrate your skin through hydrating face masks and sheet masks. These are trending and useful. 
Drink Water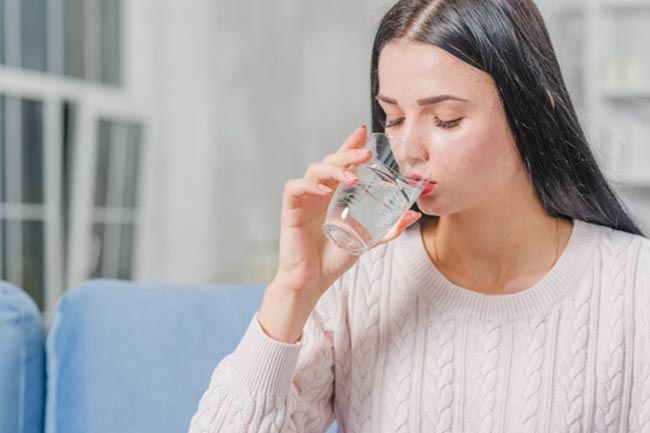 The most important advice anyone would give you is drinking a lot of water. You must boost hydration of the body for a well-hydrated skin. Since our body is made up of water, you must suffice the hydration levels. This also helps in eliminating toxins and purifying the skin. You can also drink fresh fruit and vegetables juices.
Eat hydrating foods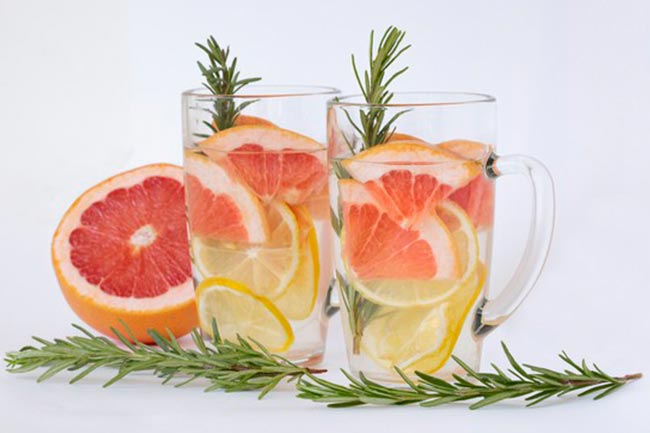 Some people do not drink enough water because they don't feel that thirsty, for them, eating water-rich foods is very important. These provide you with the amount of water your need while adding nutrition. Most of them contain essential nutrients that provide many benefits to your skin apart from boosting hydration. Watermelon, cucumber, muskmelon, etc. are some fruits that you can eat.
Vitamin C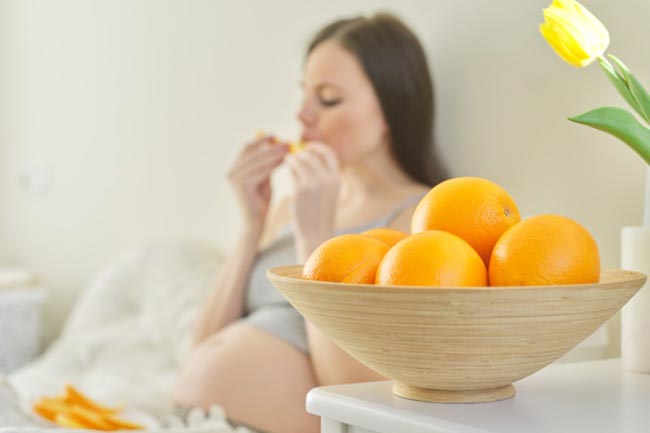 One of the very important vitamins for skin is Vitamin C. It provides your skin with a daily dose of antioxidants that helps in repairing and rejuvenating damaged skin. This makes the skin tone brighter and lighten the visible wrinkles, fine lines, dark spots, etc. for a flawless face. Antioxidants also counter free-radical damage to the skin.
UV Protection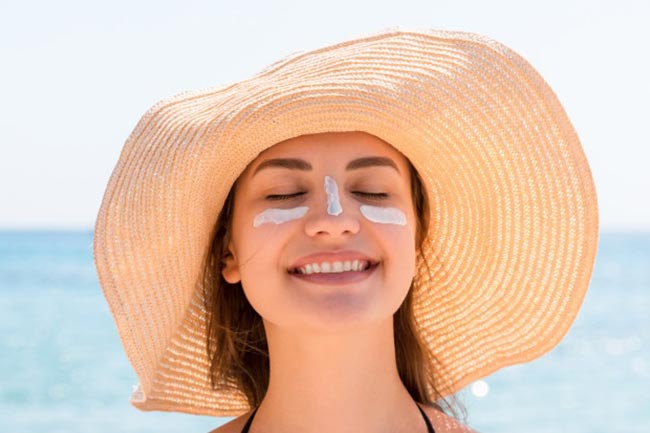 No matter what the season is, you should never step out of your skin without putting sunscreen. UV rays are extremely damaging to the skin and can cause tanning, pigmentation, burnt skin and even skin cancer. To make your skin look younger, shield it from harmful UV rays. Choose a sunscreen with SPF 30 and above for maximum protection.
Use retinol products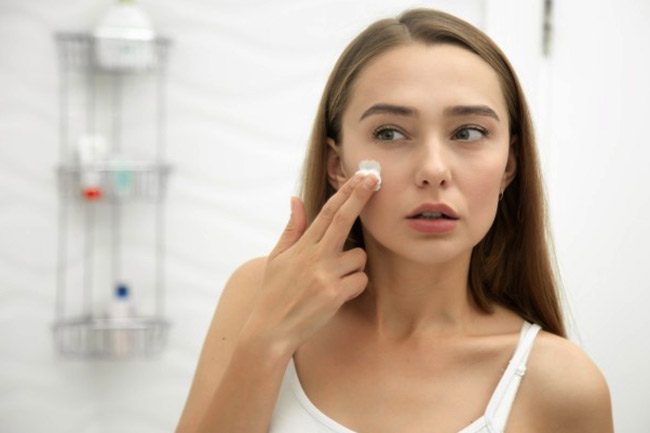 Retinol is vitamin A which is also great for the skin. This boosts collagen production which is the building block protein of skin cells. Some times, lack of collagen is the reason behind your dull-looking skin. Using retinol products would tackle collagen levels and help in improving the tone, texture of your skin.
Eye care is important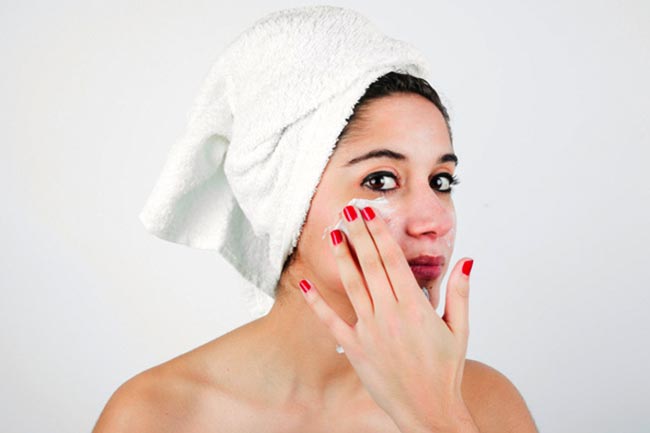 While taking care of your face, we often forget our eyes which are equally essential. One of the early signs of skin aging appear around the eye sin the form of undereye dark circles. To look younger, you must work to lighten the dark circles. Use organic eye care products and use them daily to see visible results.
Remove makeup before sleeping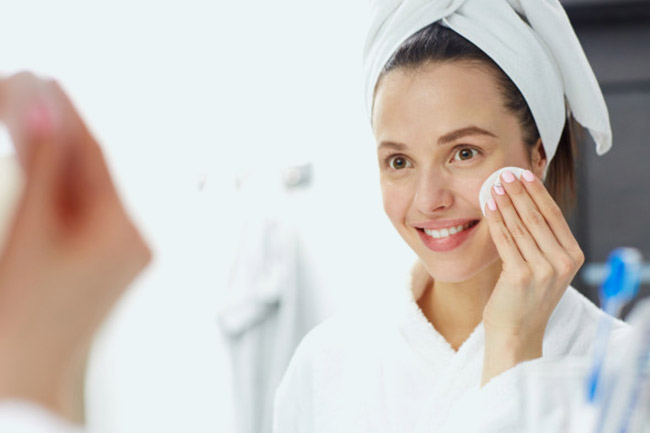 If you use makeup, you must ensure that you remove it before going to bed. No matter how tired you are, clean your face properly and then go to sleep. Makeup or dirt residues clog the pores and cause various skin problems. Cleaning face before bed and using night skincare products helps in overnight skin repairing. 
Use face oils and serums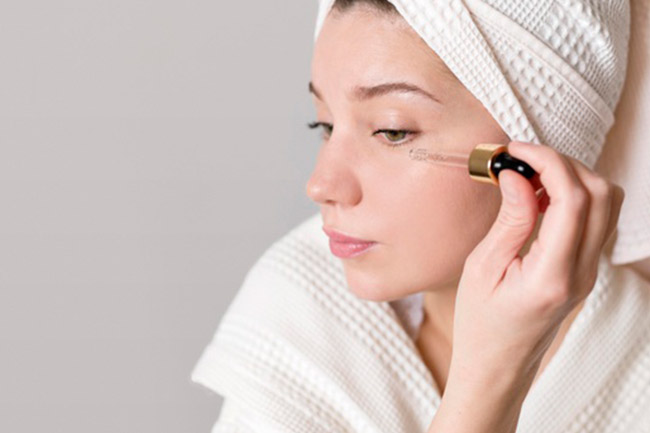 These are new in skincare but extremely useful as these are enriched with natural oils and ingredients that are proven in replenishing the loss of moisture. Mineral oils can also be used as these promote skin regeneration and healing. Many skin conditions such as psoriasis & eczema can be resolved with using these products.
Smile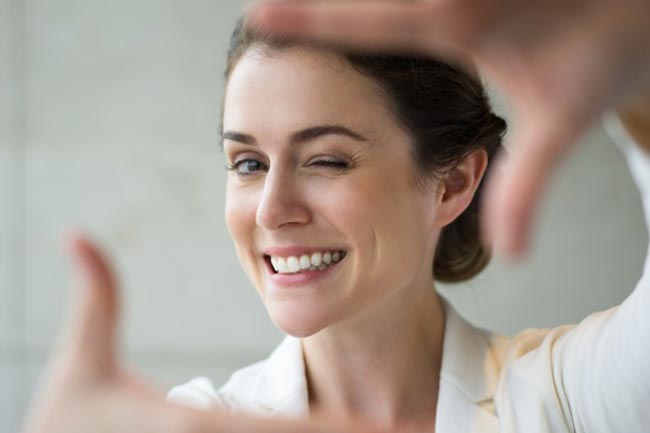 If you have a smiling face, you would look beautiful and younger. Keeping yourself happy helps in keeping the skin happy and so, you must not stop smiling. Skin problems may come and go but you should not let it affect your inner happiness because ultimately, that reflects on your skin. Images Courtesy- freepik.com