What's your fitness mantra?
I believe that a healthy life is like a tripod - good food, good sleep and a good workout routine. To get the body you desire, 60% depends on the diet and 40% on the workout. During sleep the body goes into repair mode, which is crucial if you are working out regularly.Image - Adfactors PR
What kind of fitness routine do you usually follow?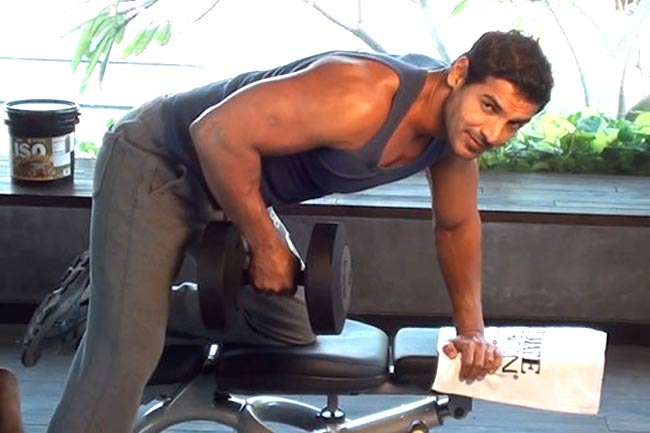 My fitness regime changes depending on the look I am trying to achieve for the film I am shooting at that time. But there are some basic rules that never change. I keep a strict workout regime, even during busy shooting schedules, but I vary my workout. I make time for an outdoor game as often as I can, and keep changing my routine so it doesn't get monotonous. Apart from arms and chest, I also work on my legs to keep them in good shape. Besides, I always include some cardio in my workout to blast out the fat. Six-pack abs or even eight-pack abs just don't show if you have too much body fat covering them! Image - www.johnabraham.com
What does fitness mean to you and why is it important?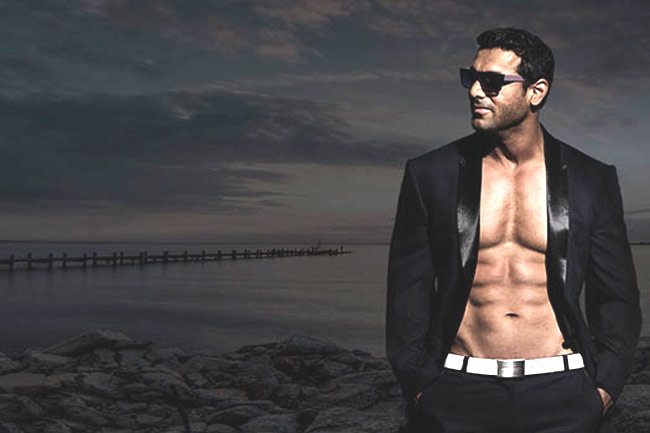 Exercise is a way of life and not a phase of life. It strengthens the body without causing burn out and improves immunity. I think there is nothing more important than health and workout, and my aim is to live and die with a six-pack. My body is my religion!"My aim is to live and die with a six-pack." Image - www.johnabraham.com
How do you motivate yourself?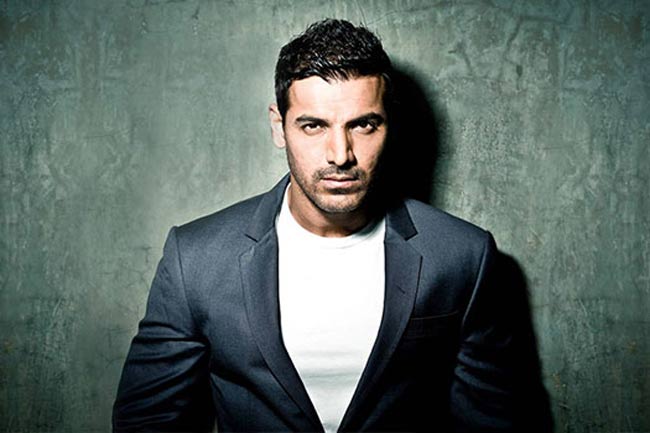 In the workout space, I try to keep my mind clean and focused. A great physique doesn't happen by accident. You need to have discipline and dedication. For me, going to the gym is a necessity and part of my everyday routine. A committed gym regimen, plus good discipline and proper diet, will help you attain a great body. A fitness tip for fans - One thing to remember when sculpting the body is that slow and steady wins the race. If you try to build up or slim down too fast, your metabolism can get messed up. With perfect technique – using the weights to work the muscle in the correct way – you won't need to spend hours in the gym because your workouts will be efficient and precise. Image - www.johnabraham.com
How do you supplement your diet with your workout?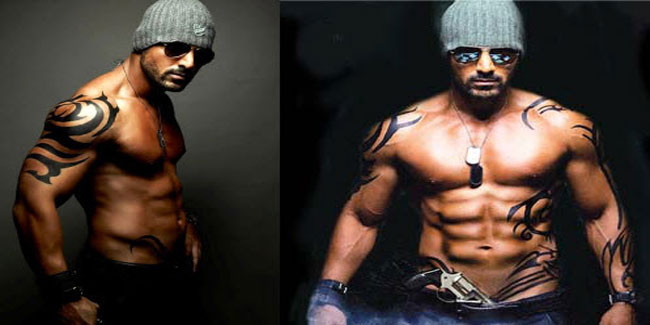 I am a pescetarian, which means I avoid meat. But I do eat fish and egg whites to give me protein. However, given the extreme levels of training that I often have to undergo for a particular look or specialised action sequence, I use supplements in the form of whey shakes and protein bars to boost my nutrition. It takes a lot of calories to build muscle. When training for Force, I consumed about 25 to 30 egg whites a day. Now my diet has dropped to a tenth of what I ate during Force but I still have to supplement what I eat.