Baking Soda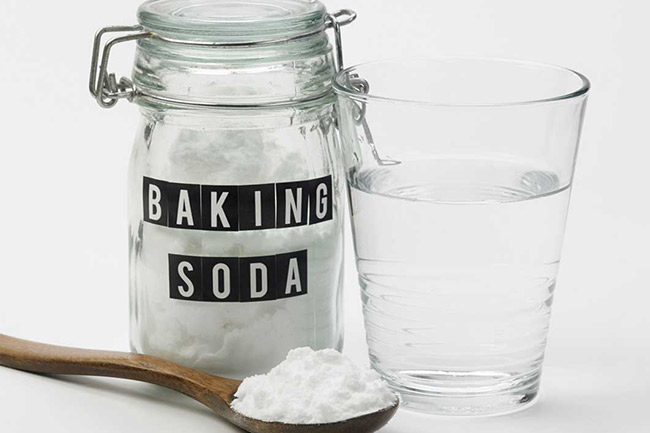 Baking soda is a common ingredient in our kitchens and is used in mostly baking stuff. Baking soda has leavening properties and it produces carbon dioxide after coming in contact with a liquid. Its extensive uses include cake baking where it helps in rising the cake and make it spongy and soft. Many people like to use it in making bhaturas too as it makes fluffy and light bhaturas that you won't feel heavy on your stomach. The chemical name of baking soda is sodium bicarbonate which is a salt that gets activated when you mix it with a liquid. In the original form, baking soda is crystalline but it is sold in fine powder form for ease of use. Apart from cooking, there are several other uses of baking soda which will help you in treating many personal health and home issues. Scroll down to know all the home remedies with baking soda.
Heartburn or Acid Reflux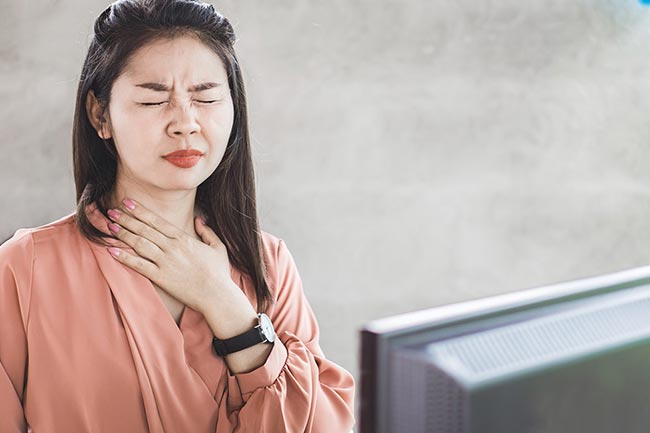 If you often experience acid reflux or heartburn issue, you must try baking soda. This is an effective home remedy for acid reflux wherein you need to mix one teaspoon of baking soda with one glass of water. Sip this concotion slowly when you suffer heartburn. How baking soda helps in easing acid reflux is that it neutralizes the acid present in the stomach which is causing all the pain and discomfort to you. Heartburn is characterised by a burning sensation in your chest, throat or upper side of the stomach. When the concentration of acid increases in the stomach, it causes acute pain and discomfort. The acid refluxes out of the stomach and reaches the oesophagus which makes you feel like puking. Generally, overeating or not eating for longer time, eating spicy and oily foods, etc. cause acid reflux.
Mouthwash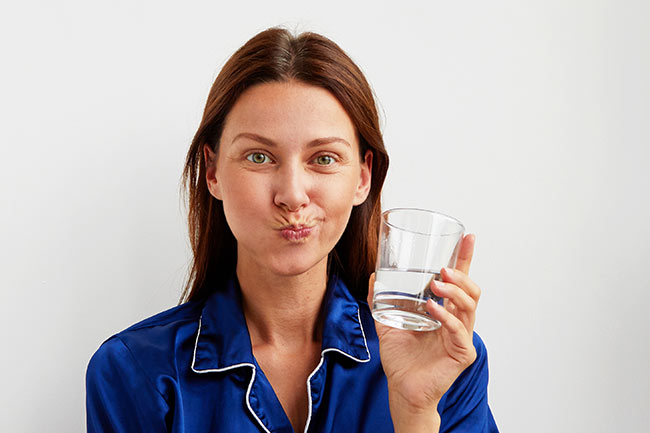 Maintaining oral hygiene is very important not just for whiter teeth but also to keep many diseases at bay. The mouth is the main entry point for germs and bacteria to enter the body. They flourish inside the mouth, cause oral problems, infections and may enter the body to cause other health problems. Thus, killing oral parasites is a must. Many of you must be buying mouthwashes and using them on a regular basis but do you know that you can make one at home with baking soda? Yes, it is a great cleaning and disinfecting agent that helps in eliminating bacteria and whitening teeth. Baking soda mouthwash reaches all possible corners of the mouth to target bacteria and provides a complete cleaning. Here is how you can make affordable antimicrobial and antibacterial mouthwash at home: Take one glass of warm water. Add one teaspoon of baking soda to it. Swish your mouth with this solution. You can increase or decrease the amount but keep a 1:1 ratio.
Deodoriser and Freshener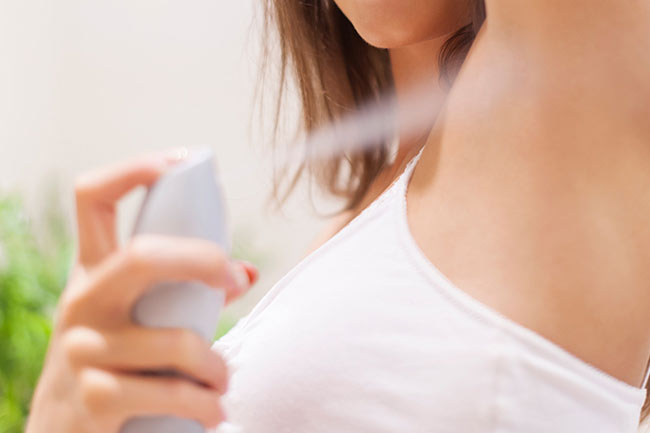 Whether you are troubled with your body odour or indoor smell, everything can be taken care of with baking soda. Yes, this is a powerful deodorising solution for both personal and home use. Well, just for your information, do you know that human sweat is odourless? Yes, our sweat doesn't produce odour but the bacteria present around the armpits make it smell foul by converting it to the acidic product. Since baking soda is a salt in nature, it can neutralize the effect and make your armpits smell little better. Just pat some baking powder in your armpits and you would experience the difference. Coming to air freshener, baking soda kills the odour particles in the air making it smell natural. Let us tell you that most air or room fresheners contain fragrances that replace the odour and not completely eliminate it. Thus, baking soda is the best replacement for those expensive room fresheners. In a jar, add baking soda and any of your favourite essential oil whose fragrance you like. Put them in a jar and cover it with a cloth. Your room would smell divine!
Sunburns and Itchy Skin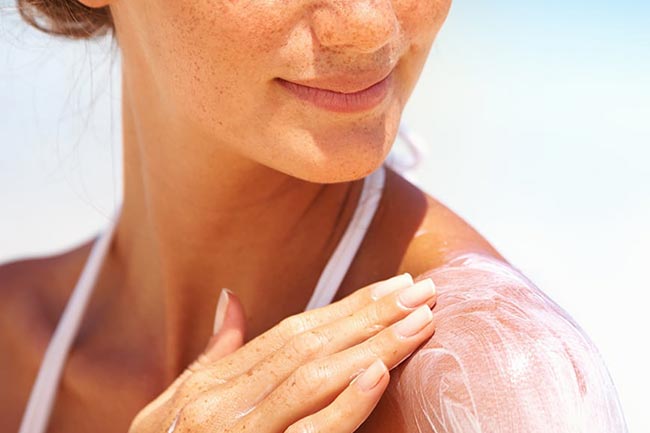 Tanning and sunburns are common if you step out during summers. While some people do not tan at all, some have photosensitive skin that easily gets burnt by sun rays. Sunburns cause redness and pain which can worsen if you do not treat it rightly and timely. If you haven't tried baking soda bath yet, you must now. It is supremely effective in reducing the tingling sensation and calming the irritated skin. Besides, this remedy can also be practiced if you have got bitten by a bug or insect leading to acute itching and redness. There are so many remedies that people follow to aid sunburn but it is said that baking soda is most effective of them all. You just need to add baking soda to your bath water and soak yourself in it. Just ensure that the affected area is completely immersed in the solution. Alternatively, you can also make making soda paste and apply it on the affected skin.
Fruits and veggies Cleaner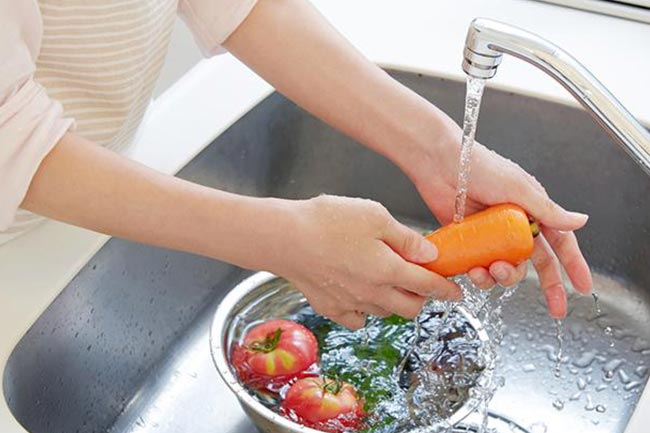 These days, we all are concerned about eating healthy, fresh and pesticide-free fruits and vegetables. After all when the raw materials are safe, you can make safe dishes out of them. Pesticides are unhealthy and can cause various illnesses such as food poisoning, stomach infection, worms, etc. In order to ward off all these risks, you must clean your fruits and vegetables thoroughly. But only water cleaning cannot eliminate all the germs and bacteria. You need something more powerful and protective just like baking soda. Soaking your fruits & veggies in a baking soda solution for 10 minutes would kill all the pesticides and germs present on them. You can then wash them properly with water and they are safe to consume. Just add one teaspoon of baking soda in two glasses of water to clean the veggies.
Bathroom Cleaner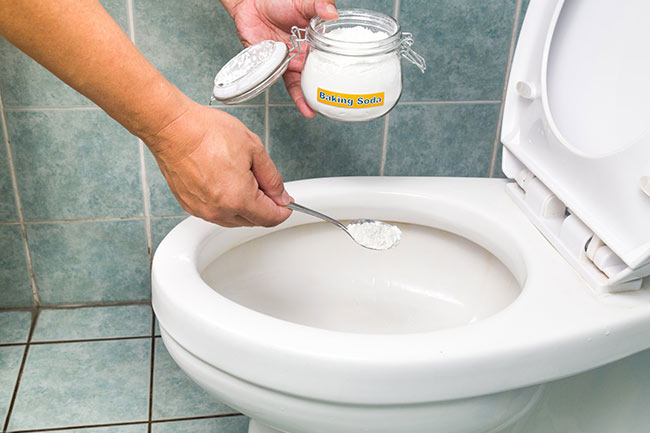 Baking soda is also a potent bathroom and floor cleaner which can give you a clean and disinfected surface within minutes of cleaning. Some stains are so bad that they don't fade away no matter how vigorously you try to clean them. In such cases, baking soda solution is the best affordable solution. This can come handy in cleaning the surfaces and regain their shine. It is less expensive that commercial cleaners and works better too! You can use this to clean your bathroom tiles, sinks, showers, toilets, showers, etc. Just make a paste with baking soda and water. Rub it on the stain and leave it for 10-15 minutes. Then wash the surface with normal water and see the surface clean, disinfected and stain-free.