Hearing improvement home remedies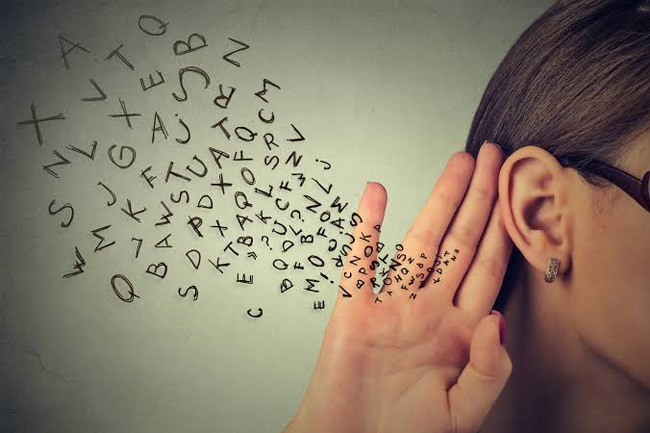 Do you keep asking others to repeat what they are saying? Well, this happens due to weak wearing power, which can even lead to hearing loss. There are certain natural  activities including exercise and home remedies, that can help in strengthening your brain's hearing comprehension skills, which makes you a better listener. Even consuming a healthy diet can play a major in many bodily functions and their well being, ears included. While there are no cures for hearing loss, maintaining a balanced diet, and being aware about the herbs that are beneficial for hearing loss can go a long way in preserving your ability to hear. When enough of the cilia microscopic hair cells die or get damaged, the person will start to notice sensorineural hearing loss, the kind of hearing loss that can be treated with simple remedies. Before trying any natural remedies such as turmeric, ginger or garlic for hearing loss, speak to your doctor or a qualified hearing specialist. Read this article further to know about some useful home remedy to improve hearing.
Ginger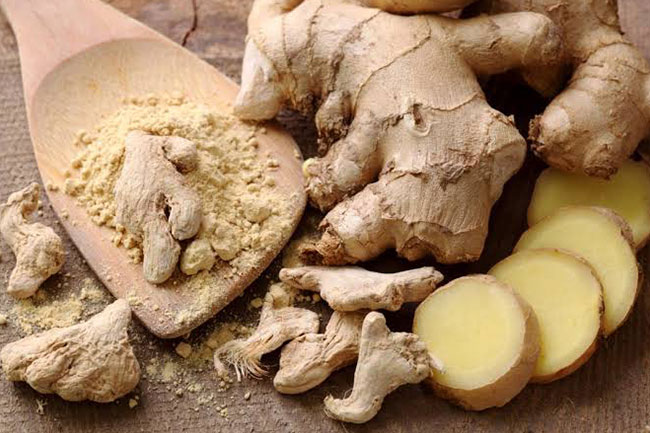 Ginger is a common kitchen ingredient, which is used in most of the Eastern dishes. Since many years, ginger is being used as a home remedy for many purposes. Ginger is also known as the "superfood", because it has several important nutrients and health benefits, including an improvement in hearing function. There are no scientific evidences for the same. It has a number of medicinal properties, that play the role of an antihistamine, painkiller, and in this case, an antibiotic. It can not only help with infections, but ginger also has anti-inflammatory properties present in it that can reduce inflammation in the nervous system. And, the nervous system is responsible for transporting sound from your ears to the brain, therefore, any home remedies that help in improving your nervous system, can thus, lead to an improvement in your hearing function.
Turmeric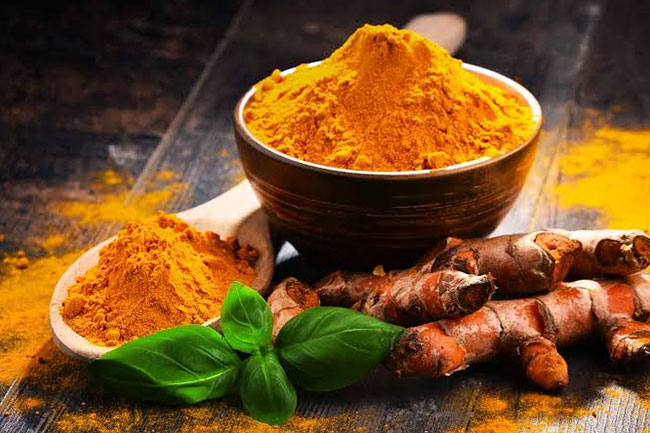 Turmeric is being used in almost every Indian household since ancient times. It contains several healing, medicinal and health properties. Turmeric is multipurpose and an amazing home remedy for relieving pain and inflammation and is also high in potassium. Getting the right amount of potassium in your diet is important if you want to have a healthy ear function. One can even prevent hearing loss, if your diet includes turmeric in the right quantity. Potassium levels drop naturally as we get older, and this can cause problems as potassium plays a vital role in cell interaction in the inner ear. Turmeric is full of potassium, which is excellent for your ears. Besides this, turmeric is extremely bioactive, which makes it quick and effective in bringing out positive changes.  Therefore, turmeric is not just added for colour and taste, but can help in improving your hearing as well.
Avoid smoking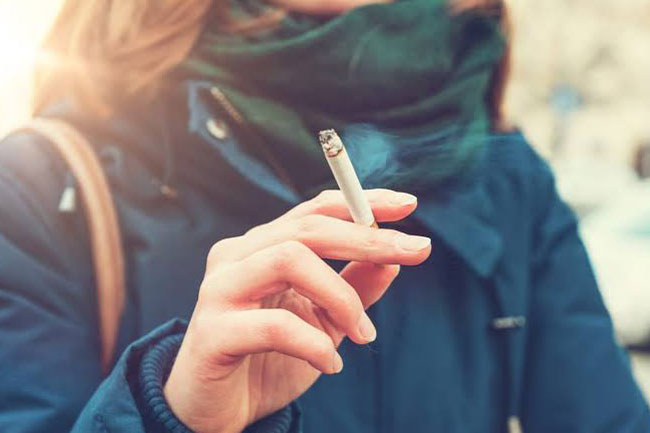 Smoking is not good for overall health and is a huge danger for your body. It intervenes with many bodily functions and can put you at a risk of life threatening diseases. Another reason for smokers to quit smoking it that as per a few researches, this harmful habit can more than double your risk of hearing loss. The blood flow and oxygen are important to maintain healthy cells in your inner ear, and both get damaged by nicotine and carbon monoxide, present in cigarettes. Smoking also irritates the lining of your middle ear and interferes with the normal function of your Eustachian tube. Nicotine has been shown to cause ringing in the ears (tinnitus), and a few experts have said that it may also disturb the neurotransmitters that carry messages and sounds from your hearing nerve to the brain. You can talk to your doctor about some effective ways to quit smoking.
Remove ear wax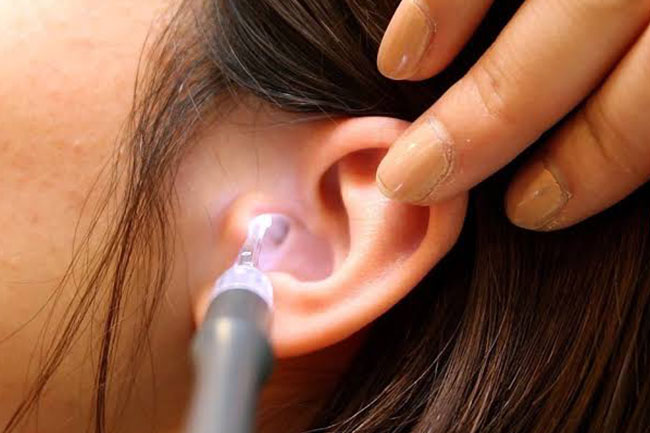 Production and deposition of ear wax is very common among people. It is important to clean your ears from time to time in order to avoid pain, irritation and itching. However, do not use any objects to remove ear wax at home, go to a professional instead. Also called cerumen, ear wax is a natural layer that protects the inside of your ear from any outside particles, bacteria and infection. It is secreted by special glands that are present in your outer ear. Ear wax is different in colour and consistency in everyone. A normal amount of ear wax is beneficial, but a buildup of too much ear wax can cause mild hearing loss and discomfort. If you think there is any blockage, then you should go and see your doctor. Do not try  to remove it out yourself, as you might risk pushing the wax farther into your ear and damaging the delicate lining of your ear canal or eardrum.
Healthy diet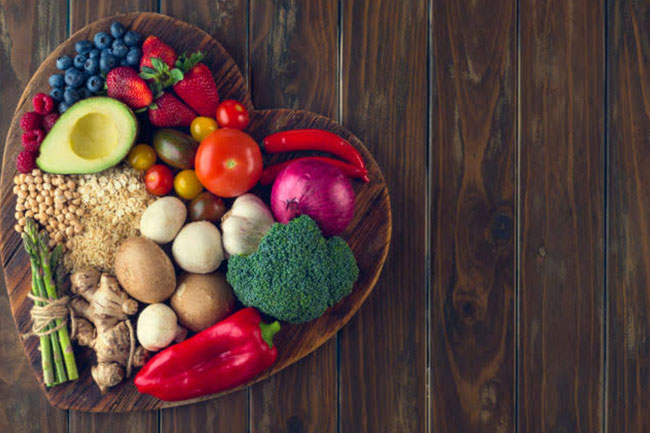 Several vitamins and minerals have a connection with an improvement in ear function and hearing. It is important to consume some essential nutrients, including folic acid, which improves circulation in your ears, as well as energy production in the cells that are mainly for hearing. Magnesium contributes towards healthy nerve function in the auditory system and helps in preventing damage to the inner lining of your arteries. Moreover,  zinc rich foods protect the hair cells in your ear, which are responsible for sending the vibrations that send electrical signals to your brain. Zinc also supports your body's immune system, helping in prevention of ear infections. Last but not the least, B vitamins also provide a number of potential benefits for your ears, including regulation of fluid levels and optimization of oxygen use.
Garlic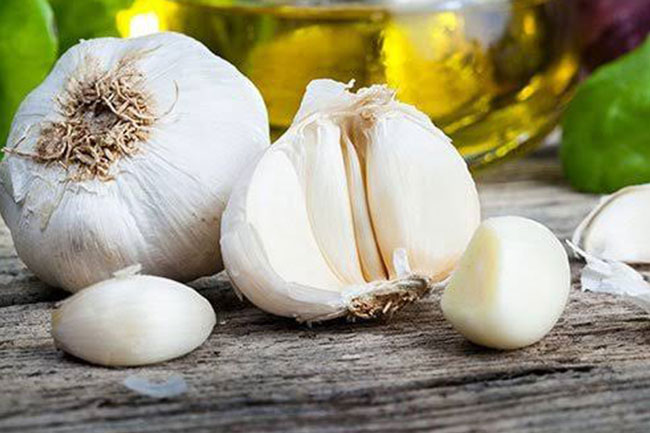 Garlic is a natural antibiotic and has anti inflammatory properties as well. Hence, garlic extract can play a vital role in protecting you from infections that might lead to hearing loss. Moreover, this spice is excellent for the body and it has a wide range of health benefits. Adding garlic to your diet can effectively  help in fighting hearing loss because it  increases the blood flow. Increased blood flow means a healthy cochlea, which is responsible for carrying sound impulses to the brain for conversion, so this is means that garlic can keep this organ healthy, thus an improvement in hearing. Garlic has antibacterial properties, that can help in dealing with many ear infections. You can but garlic oil from the market and use it in foods for an even more effective way to improve hearing.