Top 7 Tips to Deal with a Temperamental Wife
Dealing with a crabby wife can be outright difficult, simply from the fact that her moods go off almost all the time. Without a warning. But, husbands need to understand too that a little love and support on their part can effectively solve the probl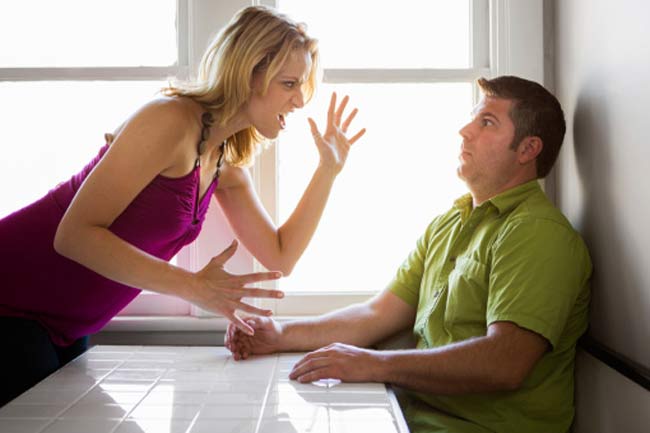 A Sweetheart Who's Crabby all the Time
Your sweetheart's happiness matters a lot to you when you're in a relationship. Not only because you care about her happiness, but also because you easily "catch" that mood. Unfortunately, bad moods are more catching than good moods. We know that usually the know-it-all men fail miserably when it comes to dealing with a moody wife. Before we tell you some secrets on that, please understand that it is not always "her" to be blamed for her temperament; it could be "you" too. Let's learn how you can deal with your moody wife without running your marriage into digs.
Image: Getty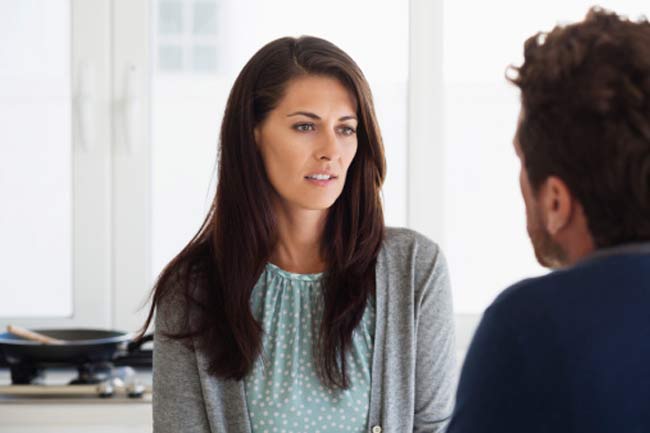 Understand Her
Husbands often happily ignore the kind of efforts their wife puts into help them run their family. She of course has a career of her own. She needs your support, a shoulder to cry on. Naturally, the slightest hint of "lack of support" from your side might cause a flare-up. You really need to stop and think. It is a common complaint by most wives that their husbands do not (try to) understand their problems. And men as they are, shut off once their women start shouting. Instead, let her relax and listen to her problems. She needs to feel heard and understood. That will do half the work for you.
Image: Getty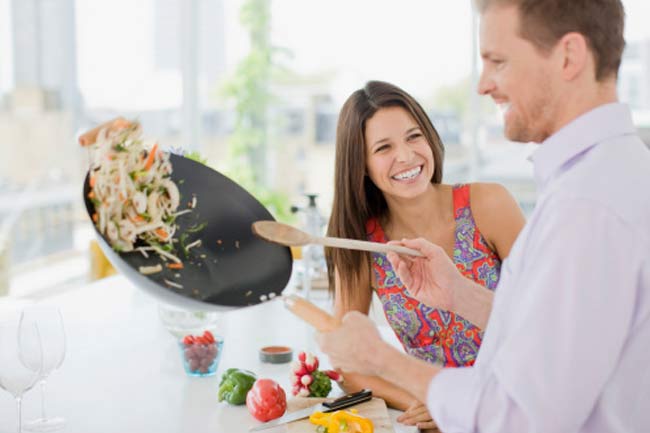 Help Her Out
She wakes up at five in the morning, cooks, cleans, get your children ready for school, has work to do all day and then again return to a home with so many chores undone. She sure does a lot, but do you do your bit? Do you ever offer to help her with washing or cleaning or cooking or helping kids with studies? Not more, but leaving your match and helping her with a small household chore every once in a week will sure endear you to her. You will no more be "a thankless, unhelpful partner" to her again.
Image: Getty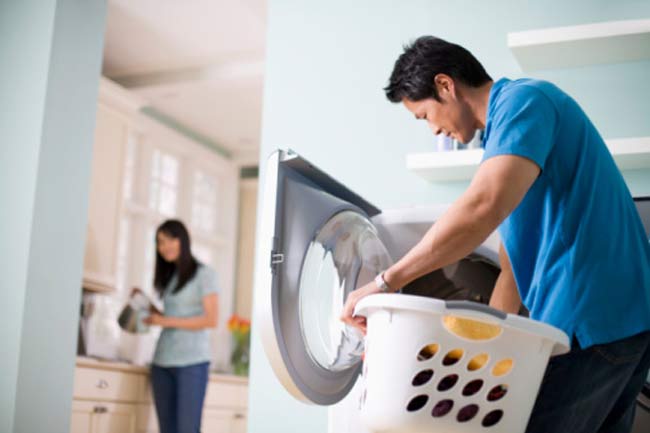 Don't Clutter the House
For god's sake, stop cluttering the house with stinky socks and wet towels. You are asked to not do it every day but you still do it shamelessly and expect your wife not to get mad at you?! Is that even fair? This may be a trivial issue for you. But you are sure to find your woman calmer once you are dutiful with your socks and she is sure to appreciate your refined habits.
Image: Getty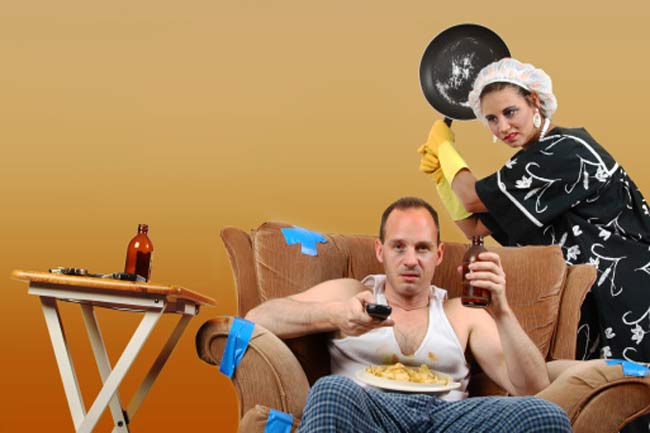 Check Your Own Attitude
While picking out mistakes in our partner, we often fail to realise that at times our behaviour and attitude might cause tempers to fly. Fire cannot be fought with fire, and doing this will only land you up in a stalemate with the problem still left unsolved. It is important that you manage your emotions well in order to prevent any major outburst with your temperamental wife. So, if you know that there are things that could cause an emotional outburst; your reaction to it could determine whether it has the possibility of turning ugly or getting resolved.
Image: Getty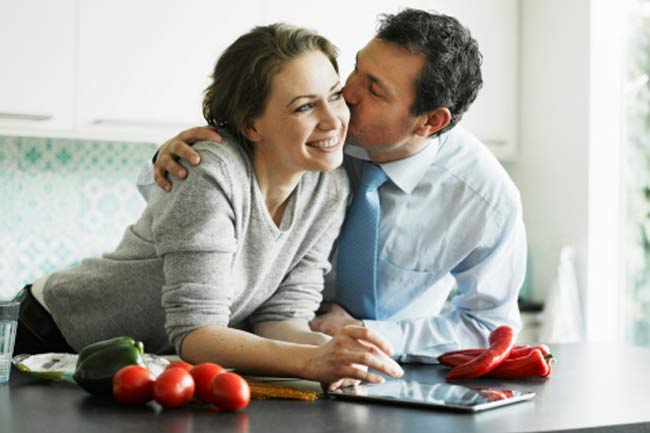 Be Grateful for Her Contributions
And for that, you will have to first acknowledge her efforts she puts in to make your marriage work smooth. Most men don't do this and happily take their wife's courtesies as "responsibilities." Think of all the things she does every day to keep you happy, thank her for them. A simple thing like expressing your gratitude is a sure-shot way to expect a delicious dinner from a calmer, appreciated wife.
Image: Getty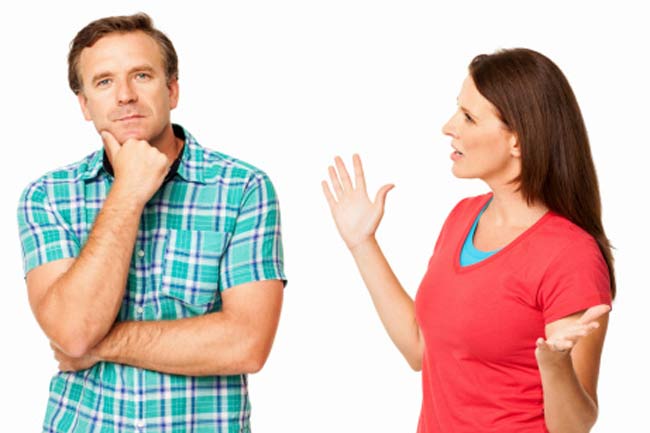 Take a Step Back
Taking a step back to allow your wife to cool down is a wise thing to do during a heated moment. Therefore, if you find your wife getting angry over something, do not make things worse by tackling her or reprimanding her for her actions there and then. Instead, step aside and allow her to calm down. In time, she herself will come back and apologise for her outburst. The key here is to give her her own space so that she can realise her stupidity on her own.
Image: Getty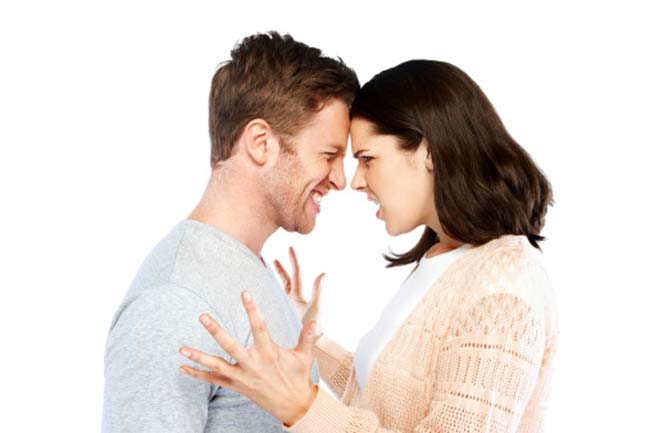 Dig into Some Patience
Fourthly, in order to really deal effectively with your short-tempered spouse, you will need to dig into your reserve of patience. Sometimes you may disapprove of your spouse's outbursts over trivial and petty issues. These may cause you to wonder what you might have done wrong. However, the key to dealing with such outbursts over minor issues is to have the patience to deal with your partner calmly. Therefore, avoid responding with equally nasty comments that could rupture into something major.
Image: Getty
Disclaimer
All possible measures have been taken to ensure accuracy, reliability, timeliness and authenticity of the information; however Onlymyhealth.com does not take any liability for the same. Using any information provided by the website is solely at the viewers' discretion. In case of any medical exigencies/ persistent health issues, we advise you to seek a qualified medical practitioner before putting to use any advice/tips given by our team or any third party in form of answers/comments on the above mentioned website.
More For You