What your Nail Colour says about your Health?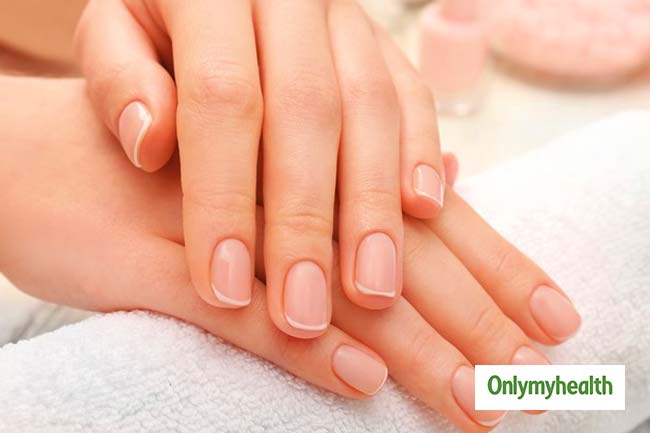 Did you know that your fingernails tell a lot about your overall health? Your fingernails are loaded with clues about what is going on in your body. They can show you if you have an infection, serious disease or some kind of deficiency. You should always keep checking the colour of your fingernails and if you notice something odd, then you must consult a doctor to know if you are healthy or not. 
Pale or White Nails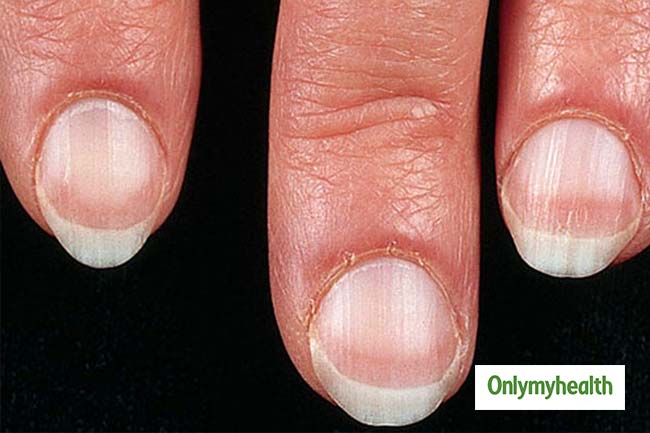 If your nails look a little pale or white, it could mean that you suffer from anaemia or liver disease. This could also mean diabetes, heart disease or nutritional deficiency.  A closer look at the condition will give a better diagnosis, so you should consult a doctor.  Also read: Antiviral Herbs to Boost your Immune System  
Yellow Nails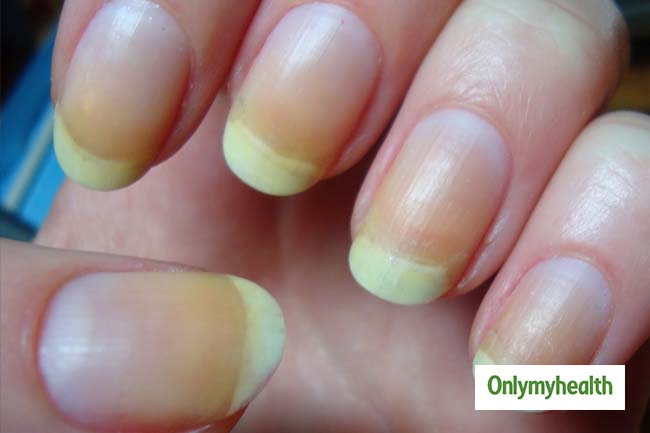 If you have been using chemical products such as dyes, your nails can look a bit yellow. But if it doesn't go away in a few days, then it could mean something serious. It could mean that you suffer from mineral or vitamin deficiencies. It could also be a symptom of a serious health disease like thyroid, diabetes or psoriasis.   
Bluish Nails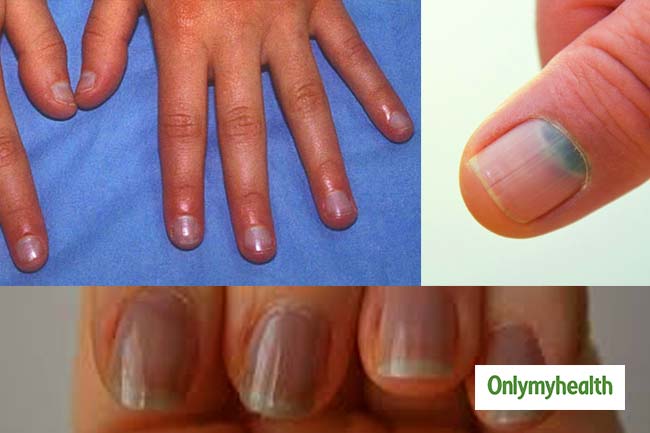 Cold weather can lead to blue fingernails because cold temperature restricts the blood vessels, which makes it hard for the blood to reach your nails. Other underlying reasons why you might have purplish-blue nails include a low level of oxygen in your body. It can also be caused by problems in your lungs, heart and blood vessels. Also read: How To Increase Hemoglobin Level In Your Blood
Dark Lines on the Nail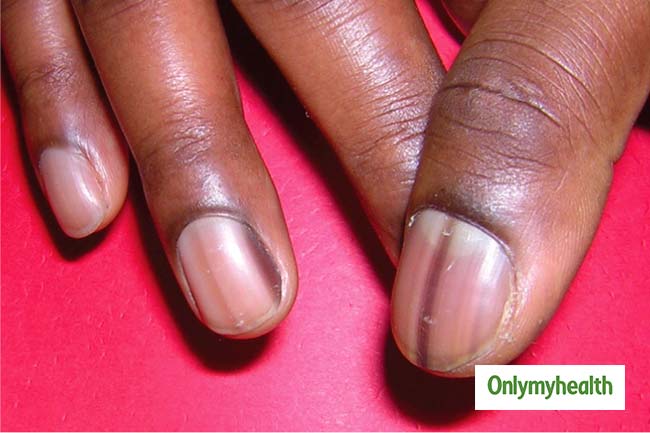 Dark lines on the nails can be due to various reasons. It most commonly occurs when the blood vessels under your nail burst due to a nail bed injury. Other conditions that might be causing your nails to darken include heart conditions, psoriasis, lupus, nail fungus, Reynaud's disease, kidney disease or lung diseases.  Also read: Health Hazards of Ignoring These 5 Pains
White Spots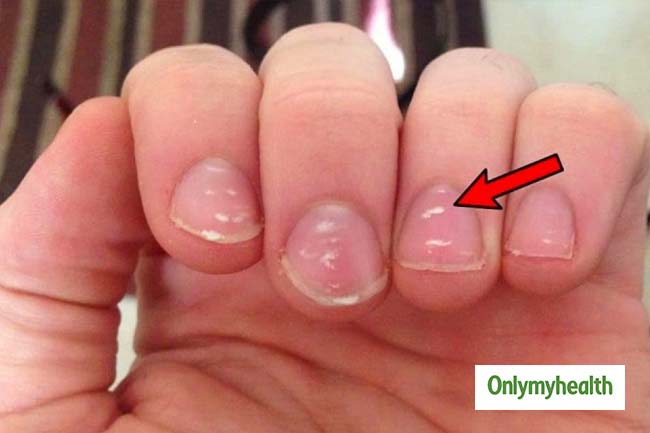 White spots on the nails are a common problem. This condition is known as leukonychia. It doesn't necessarily pose a threat to your health. Regular manicures can also damage your nail beds. Some of the other causes may include an allergic reaction, fungal infection, a nail injury or mineral deficiency. Some of the rare causes include a heart problem, eczema, pneumonia and renal disease.  Read more articles on Health.    For more related articles, downlaod OnlymyHealth articles.