Full-grain leather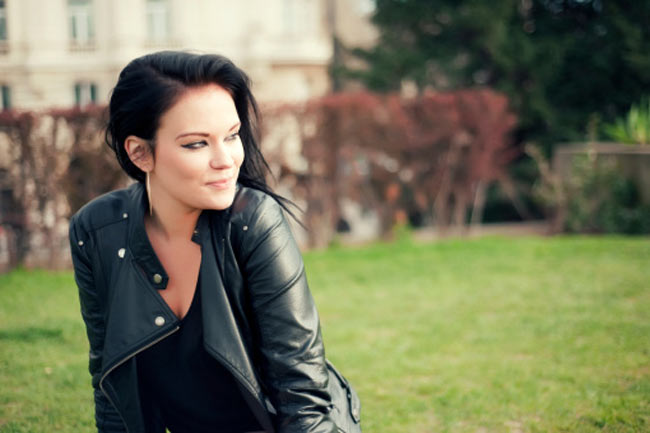 There are three grades of leather – grade 1, grade 2 and grade 3 (in the order of quality). A good manufacturer of leather jackets only uses grade 1, also known as full-grain leather. It is clear, supple, and consistent in colour and also has a smooth surface.
Colour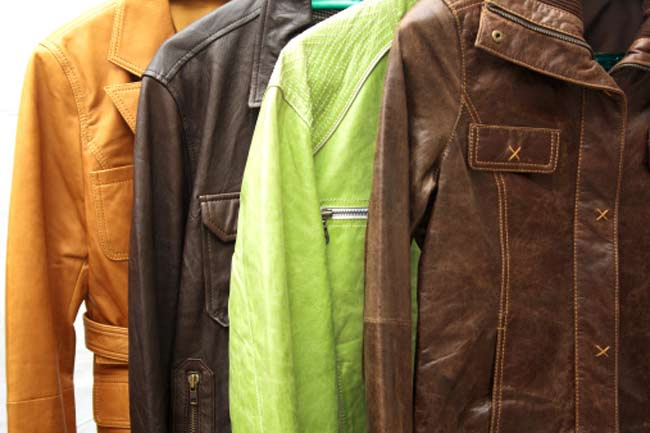 Genuine leather jacket will be in limited colours. They will mostly be in black, brown, red, navy, and the occasional jewel tone with black.
Craftsmanship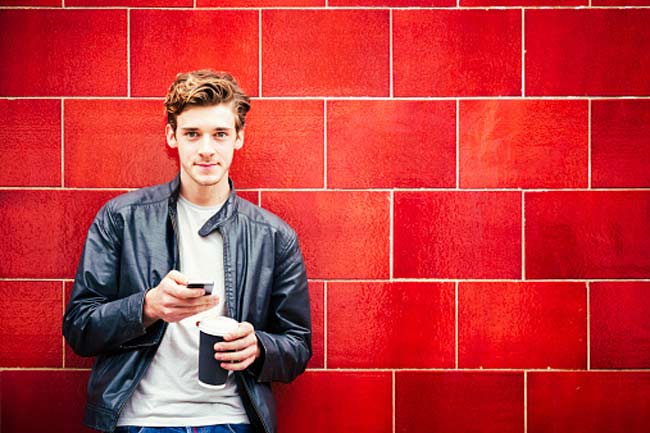 Check it for overall craftsmanship. Some types of leather such as the full-grain leather uses the entire hide, which includes the outer layer of the animal's skin as well. So, it isn't surprising to notice grain patterns or marks on the leather that could have been picked up by the animal during its lifetime. These marks, however, are a symbol of authenticity and not of poor craftsmanship.
Sense the smell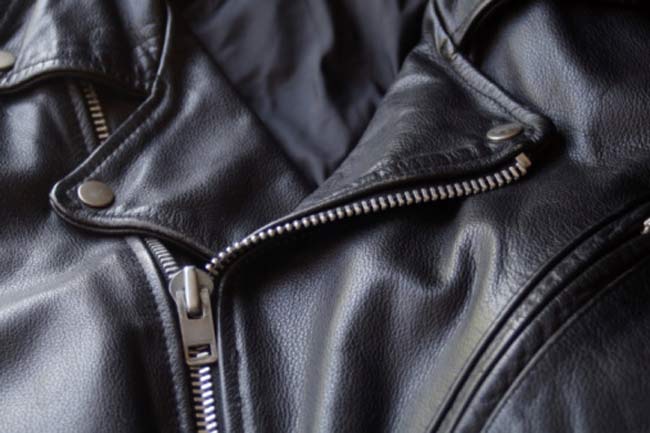 An original leather jacket will always have a distinct smell that will help you tell it from other types of fabrics. This is because a variety of chemicals and dyes are used to treat the animal's hide from decomposing. Some fabrics when treated with chemicals mimic leather in appearance, but don't really have the smell.
Stitching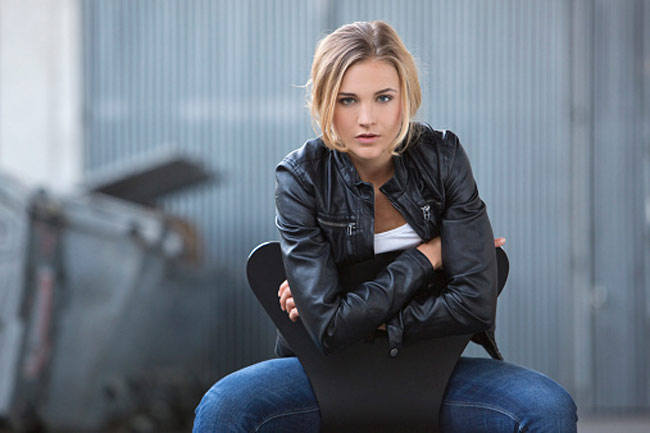 Stitching will be dense and even in a good quality leather jacket. A strong polyester thread is usually used for stitching together a great leather jacket. If the stitches are loose or  are like regular stitches, don't go for the jacket. Images - Getty