Take Rest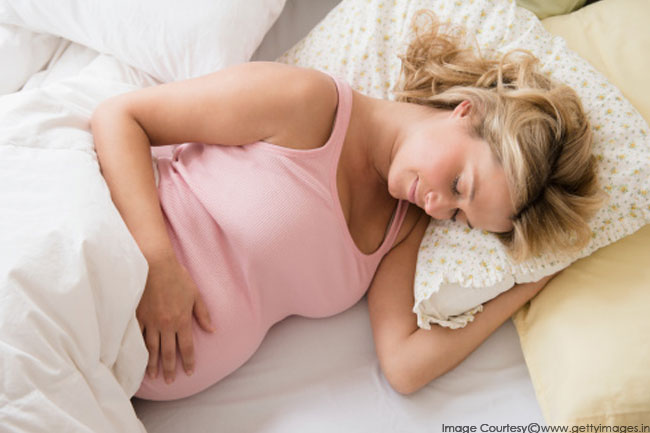 Being active can be good in the initial weeks of the third trimester, but rest more in the later weeks and engage in as less activity as possible. Get plenty of rest and insist that your partner supports your need to be pampered. Make sure not to stress yourself in the crucial phase of pregnancy. Also avoid any bout of frustration and anxiety.
Take the Required Amount of Caloric Intake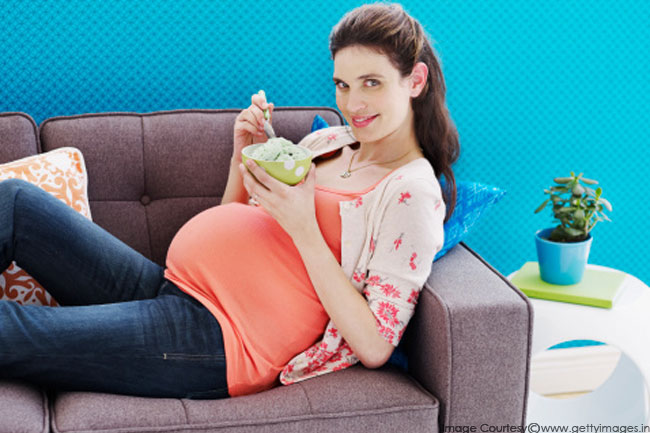 A pregnant woman needs between 300 and 450 extra calories per day during the third trimester of pregnancy to gain the 1 pound per week that's typical at this stage. It is recommended that you get those extra calories from one serving of protein-rich food and one serving of carbohydrates. Healthful choices include lean meats, low-fat dairy, low-mercury seafood, nuts and nut butters, whole grain bread or cereal, whole wheat pasta and oatmeal.
Special Nutrients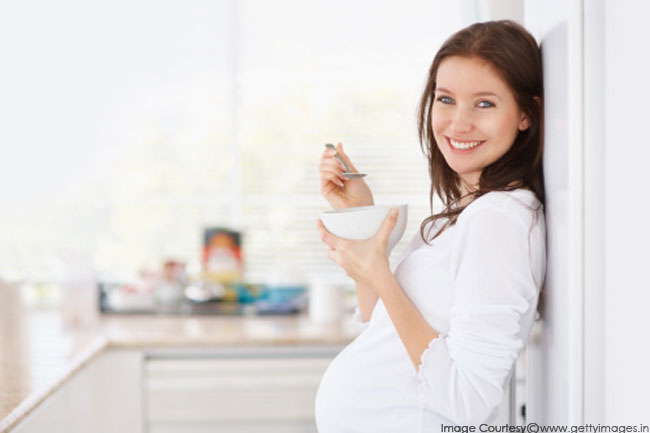 With the baby growing so rapidly, pregnant women need to make sure they are getting all the nutrients the fetus requires to develop healthy bones, brain, muscles and tissues. These include calcium that is found in abundance in dairy products and fortified orange juices; choline that is found in eggs, pork and cod; protein that is found in meat, beans, dairy products, seafood and nuts; vitamin B-6 that is found in bananas, potatoes, chicken and chickpeas; zinc that is found in nuts, seeds, beans and dairy; iron that is found in lentils, beef, spinach and fortified cereals; and DHA, an omega-3 fatty acid that is found in fish and fortified eggs.
Balance is Key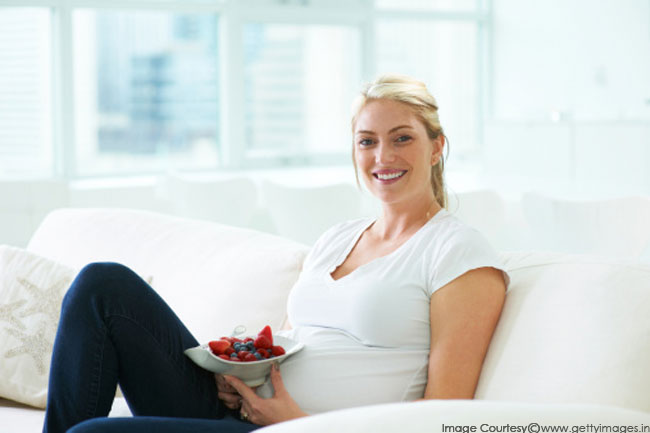 Even in the third trimester, pregnant women should be focusing on eating a balanced diet as often as possible. Try to eat a variety of foods from each food group including fruits, vegetables, lean protein, whole grains, dairy and healthy fats. In addition, continue to take prenatal vitamins to ensure that the body isn't missing out on any needed nutrients.
Keep Track of Baby's Movements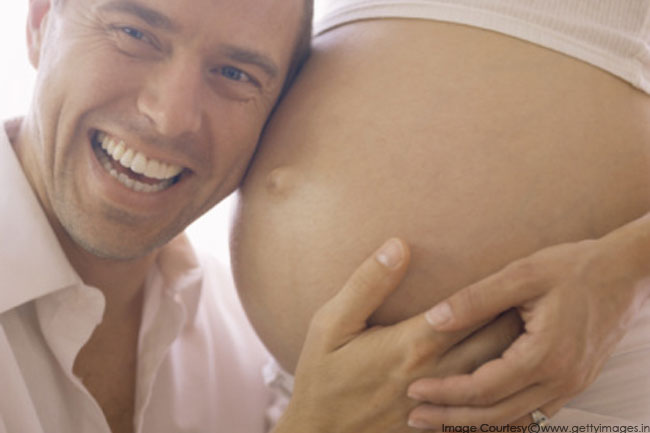 Pregnant women should pay attention to the baby's kicks, twitches and rolls in the third trimester and let their doctor or midwife know right away if they notice a decrease in movement. Less movement may signal a problem and the pregnant woman may need to go through tests to check on the baby's condition
Talk to your Baby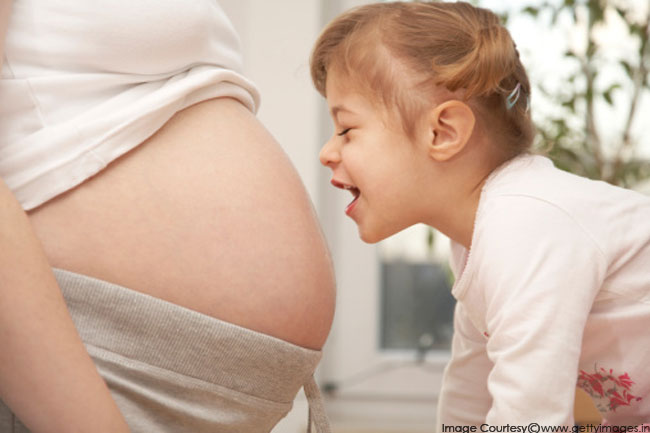 The baby can hear voices by the third trimester, and talking to him/her is a great way to start the bonding process. Try narrating daily activities, reading a book, magazine or newspaper aloud or share your secret wishes for the child.
Call the Doctor or Midwife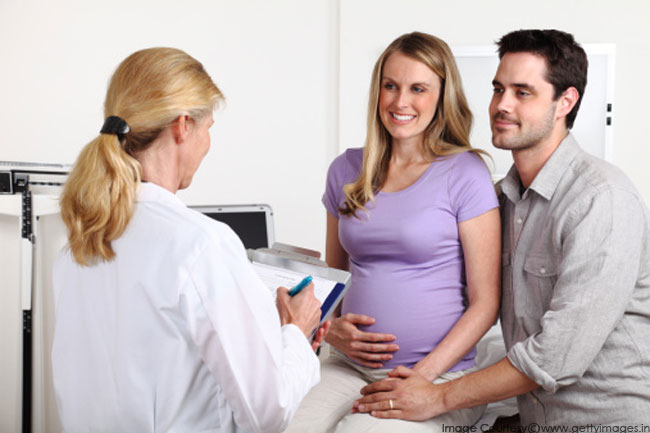 The third trimester is a crucial phase of pregnancy and a pregnant woman should be very careful in this phase. She should contact her doctor immediately if there are any signs or symptoms that are not normal like more vaginal discharge, discharge with odor, fever, chills, pain when passing urine, headaches, changes or blind spots in the eyesight or regular, painful contractions.
Prepare yourself for the baby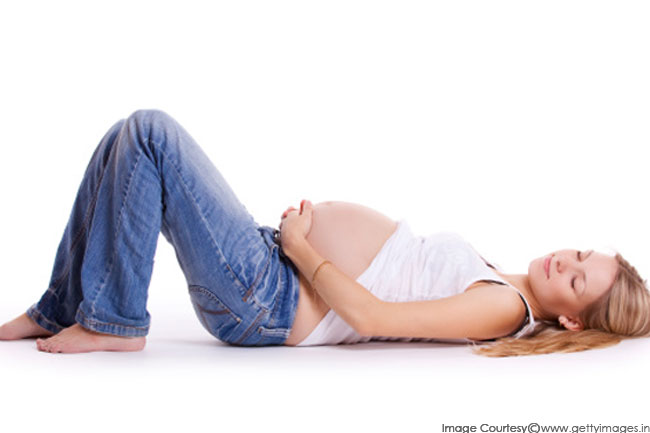 Third trimester is the best time to prepare for the baby's arrival. Decide a place to sleep after the baby has arrives; learn how to breastfeed, read about the dos and don'ts of baby care and also plan your daily routine that you would follow once the baby has arrived.