Nutritional Profile of Tomatoes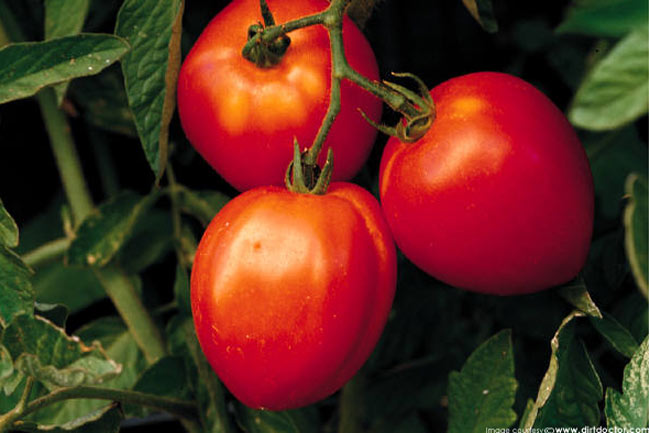 Tomatoes are naturally rich in vitamins A, C, B6 and K, folate and potassium. Low on calories, tomatoes do not increase your cholesterol as they are sources of saturated fats. Unlike other vegetables, tomatoes do not cause water retention for they are low on sodium as well. They provide niacin, thiamin, chromium, phosphorus and copper, all essential nutrients for good health. Additionally, tomatoes render protection against high BP, strokes, high cholesterol and cardiac ailments. This proves that juicy tomatoes pack one powerful punch of nutrition for you!
Protects you Against Cancer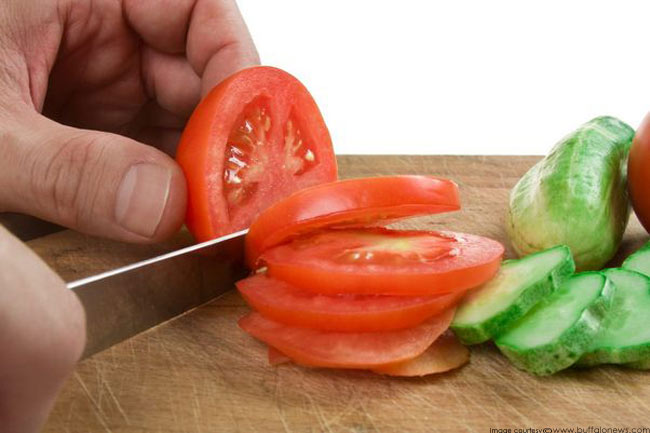 Tomatoes can fight against cancer naturally. Studies have shown that lycopene, a substance found in abundance in tomatoes may curb the growth of several types of cancer such as prostate cancer, ovarian cancer, mouth cancer, stomach cancer, colon cancer, and throat and pharynx cancer. Moreover, the vitamins A and C present in the tomatoes can hinder free radicals from damaging cells.
Safeguards your Skin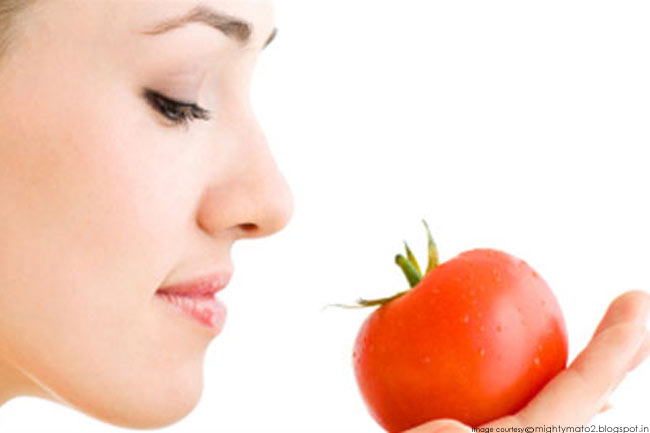 The red tomatoes can add the same glow to your skin by protecting it against UV light. The lycopene makes the skin less sensitive to UV rays, thereby, protecting it from fine lines and wrinkles. The other vegetables that can protect skin from sun damage are sweet potatoes and carrots.
Improves Vision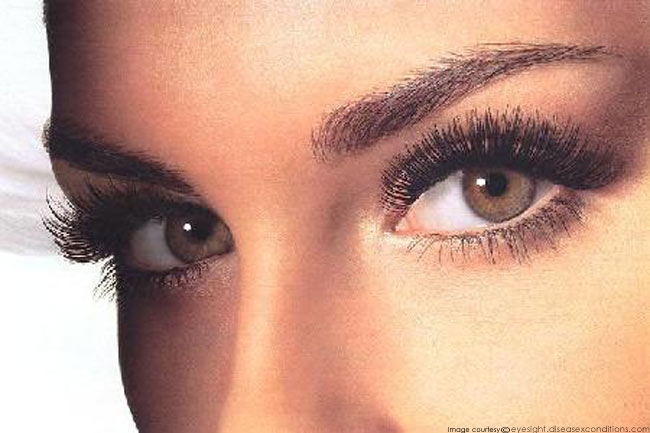 Tomatoes are good for your vision too. Vitamin A, which is found in tomatoes, is known to be beneficial for improving vision and preventing night blindness. Recent researches have shown that increased intake of tomatoes can safeguard you against macular degeneration, an irreversible eye condition.
Prevents Osteoporosis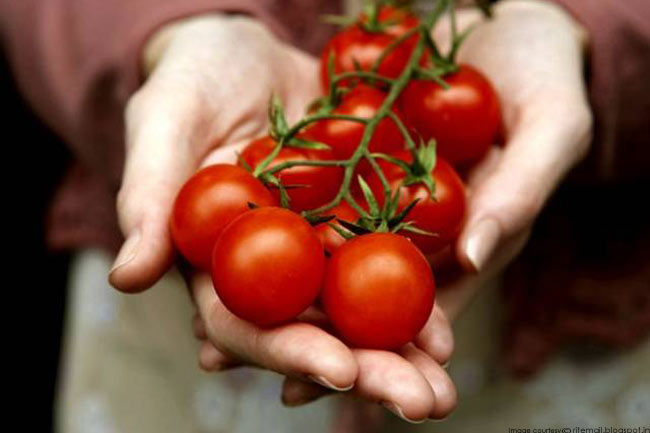 The lycopene in tomatoes has been linked to improved bone mass, thus preventing onset of osteoporosis. So, women who suffer from osteoporosis should eat tomatoes to keep their bones strong. Moreover, vitamin K and calcium found in tomatoes helps to strengthen the bones and accelerate bone repair process.
Improve Hair Health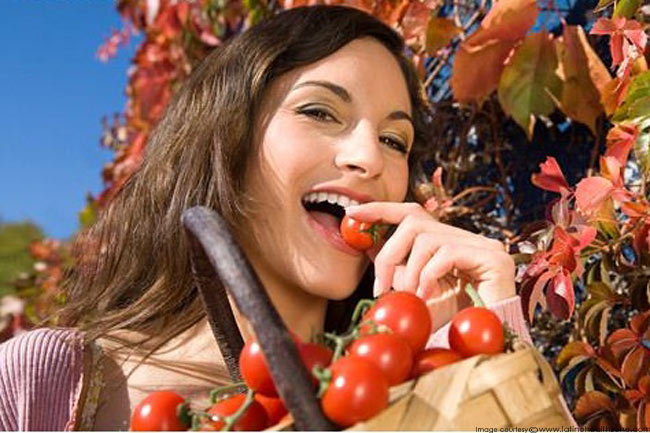 Another reason for eating tomatoes more often is for healthier and lustrous hair. The juicy and delicious tomatoes have good amount of vitamin A that makes your brittle hair stronger and adds shine to your otherwise dull hair.  So, rather than taking hair spa once every fortnight, eat lots of tomatoes every day!
Stabilises Blood Sugar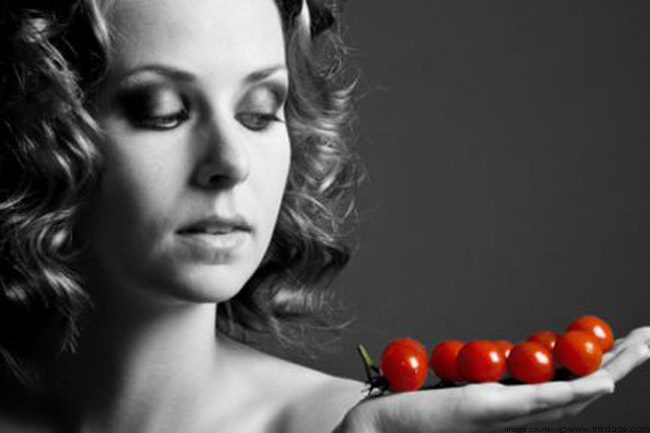 Gorge on tomatoes to balance your fluctuating blood sugar levels. It is chromium in the tomatoes that stabilises soaring glucose levels in the bloodstream, thus preventing pre-diabetic condition.