Severe health hazards of using cell phones
Use of cell phones can have severe implications for your health. Even though most people know about these health hazards, the severity of these effects is mostly understated. Here are some serious ill-effects of using cell phones.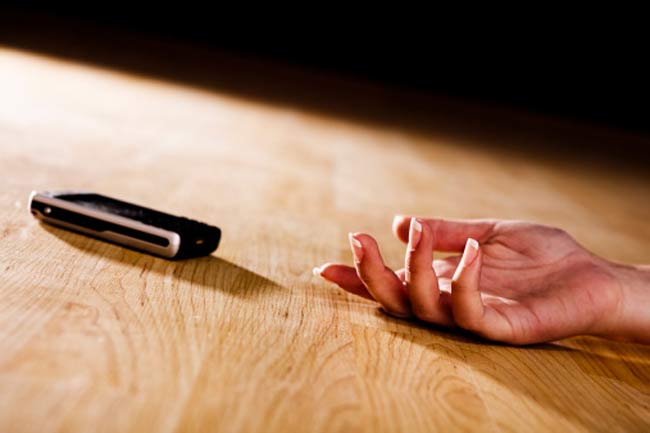 The Answers are Here
When you were a teen, it must have been a part of your daily routine to be called down for overusing the cellphone. During those times, cell phones were perhaps a mere source of entertainment and now that when we have grown up, the attraction has turned into a necessity. We have all disliked our parents for prohibiting use of cell phones. But, did you ever wonder why they would be up on their toes every time you pressed your finger on the keypad's buttons? Well, the answer lies here. Various studies prove that extensive usage of cell phones can lead to serious health hazards. Following are some of them.
Image courtesy: Getty Images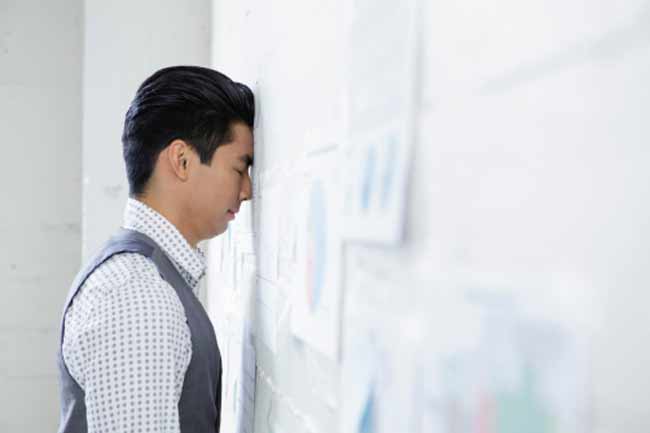 Poor Concentration
Do you ever wonder what made the law governing bodies make usage of cell phone while driving a punishable offence? The answer to this is pretty simple. It isn't you who owns the cell phone, it is the cell phone that owns you. A study showed that the reaction time in an emergency was 23 percent longer when texting than normal. When you use a mobile phone, it reduces your ability to focus. While you are on the phone, your ability to perform another task reduces significantly.
Image courtesy: Getty Images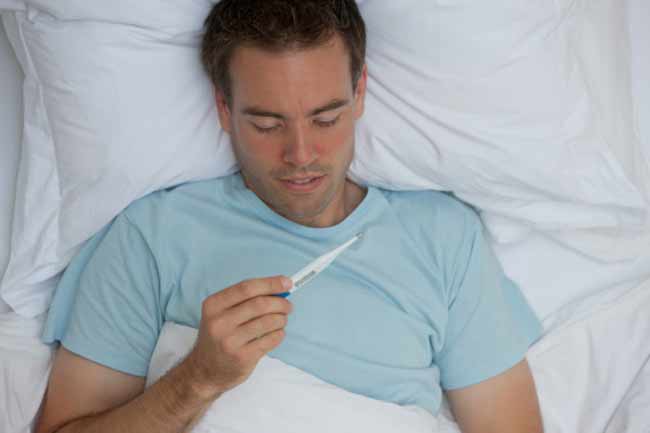 General Illness
Your cell phone can make you sick because your mobile screen is loaded with germs. Before you have your meal, cleaning hands with a disinfectant soap is common practice but when the light of your cell phone flashes and you tap on the screen to check it, all the hygiene is sent to drains. You comfortably reply to the text and then start galloping the healthy meal. But everything is not as healthy as you think it all to be. Each time you check your mobile screen, 20 to 30 percent of all the bacteria get transferred to your hands, leaving you unwell.
Image courtesy: Getty Images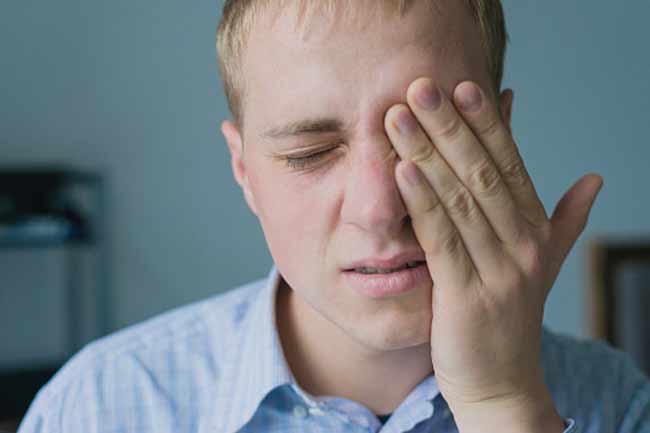 Eye Problem
Most of us are in the habit of staring at the mobile screen for long hours and trying to read the viciously small font on the screen. This habit can strain the eyes, headaches, dry eye and even blurred vision. This has been proven so by the College of Optometry research from the SUNY State. To prevent your eyesight from getting deteriorated, you must increase the font size to twice the smallest size which is readable for you. Image courtesy: Getty Images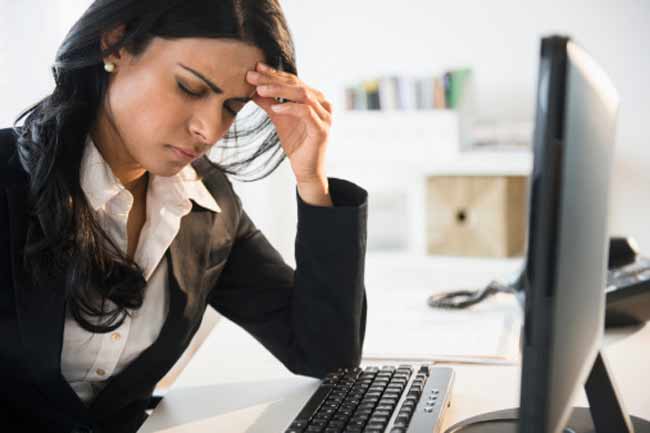 Increased Stress Level
You buy a cell phone with the motive to stay reachable all the time. But, that desire eventually ends up barging into your privacy. A study by University of Worcester showed that constant stress caused by being accessible round-the-clock can make people believe that their phone vibrated from a new call or message even when it didn't.
Image courtesy: Getty Images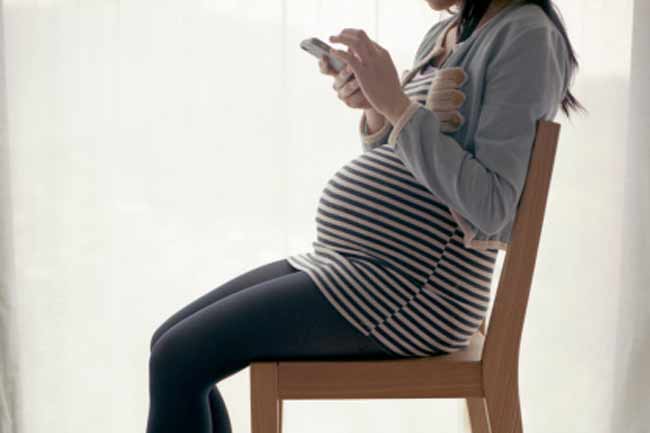 Risk to Unborn Children
A study has proven that usage of cell phones among pregnant women can slow down the development of the brain of their unborn child or lead to hyper activity. In a popular research, two cages of pregnant mice, one with a mobile and one without a mobile, were used. When the mice had birth, the offsprings of both the cages had significant differences. The mice born in the cage with the mobile phone were more active and their memory was poorer than those born in the cage without the cell phone.
Image courtesy: Getty Images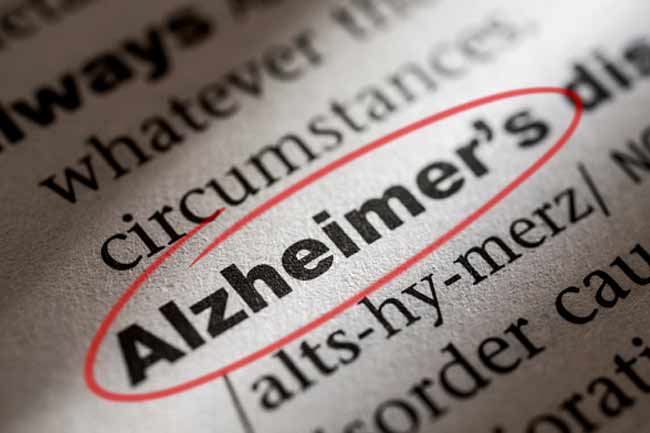 Neurodegenerative Disorders
The harmful radiations emitted by cell phones can damage DNA. When there is damage to the DNA in the brain cells, it can affect neurological functions which can possibly lead to neurodegenerative disorders. There have been some tests that show a reduction in melatonin levels, which thereby leads to neurological diseases.
Image courtesy: Getty Images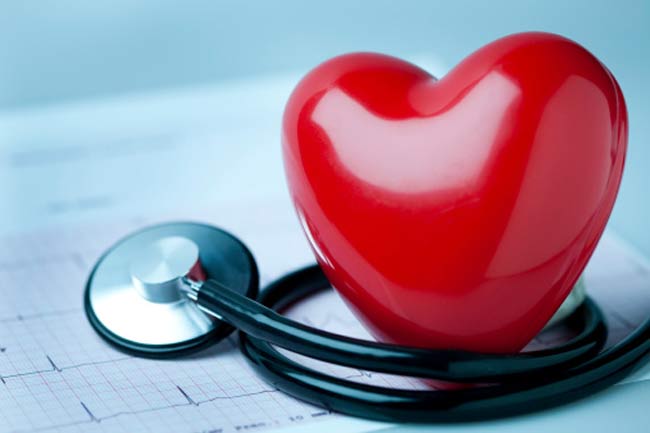 Risk of Heart Diseases
A report published in European Journal of Oncology, showed that radiations emitted from cordless phones, including mobile phones, can cause irregularities in normal functioning of the heart. It was found that cell phones can emit radiation which forces red blood cells to drip hemoglobin. Consequently, hemoglobin builds up in the body, causing complications including heart diseases.
Image courtesy: Getty Images
Disclaimer
All possible measures have been taken to ensure accuracy, reliability, timeliness and authenticity of the information; however Onlymyhealth.com does not take any liability for the same. Using any information provided by the website is solely at the viewers' discretion. In case of any medical exigencies/ persistent health issues, we advise you to seek a qualified medical practitioner before putting to use any advice/tips given by our team or any third party in form of answers/comments on the above mentioned website.
More For You