Here Are 7 Side Effects Of Eating Asafoetida (Hing)
Despite its many health benefits, too much asafoetida hing can pose side-effects too. Read on.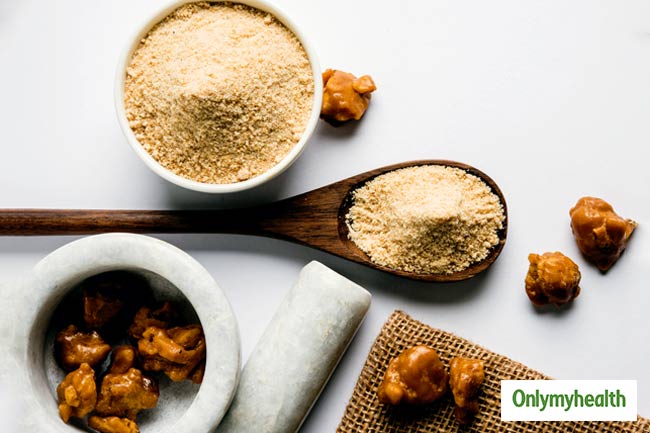 Side-effects of Asafoetida
Do you often use asafoetida or hing to enhance the taste of your food? It does not come as a surprise that hing is a commonly used part of cooking in Indian cuisine. Asafoetida is the dried sap obtained from the roots of Ferula plants. While it's native to Iraq and Afghanistan, hing is commonly used in Indian cuisine where it is ground into a spice (dried). Besides, asafoetida benefits you by being a versatile home remedy. That's how asafoetida has positive effects on our health. But, have you ever wondered if consuming this culinary marvel could have side-effects? Probably not. Let us inform you about the adverse effects of using asafoetida on your health.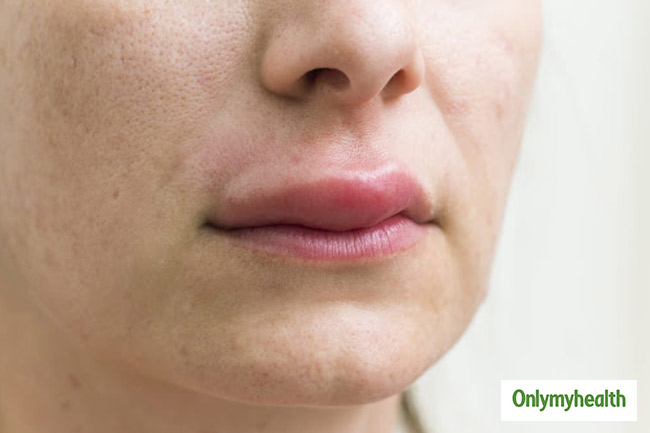 Swelling of Lips
Too much consumption of asafoetida may cause abnormal swelling of the lips in some people. The lips appear more prominent and swollen than before, and a clattering sensation is felt. This side-effect of asafoetida may linger for some time but goes away on its own after a few hours. But, if the condition persists, or the swelling spreads to your face and neck, the affected person must be provided with immediate medical attention. Swelling of lips has been noticed in a few people after they consumed hing. But increased intake of hing is linked to causing diarrhoea and even gas in some cases.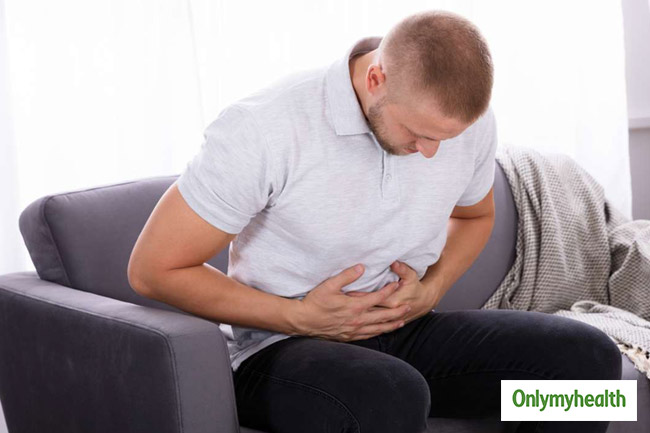 Gas or Diarrhoea
Though asafoetida is used in cooking to prevent gastrointestinal problems after having a heavy meal, too much use of it can cause problems for your stomach. Some people may suffer gas or diarrhoea after consuming asafoetida; some may even feel a burning sensation in their stomach. Excessive gas can make them blench frequently and cause nausea. To avoid this problem, you may have a light snack before eating food that has asafoetida in it. There is some evidence that hing is POSSIBLY SAFE as medicine (when taken by mouth). Asafoetida might cause burping, swelling of the lips, intestinal gas, headache, diarrhoea, convulsions and blood disorders.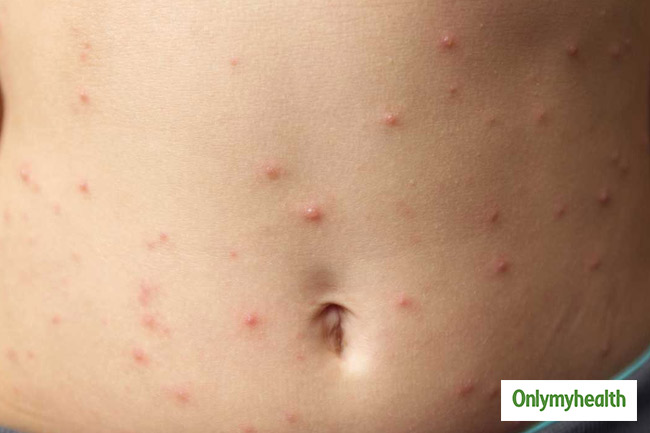 Skin Rashes
A few people may experience skin rashes and bumps as a side effect of ingesting asafoetida. When you suffer skin rashes, your skin may turn red and may itch. If the problem lasts for a few minutes, there is nothing to worry, and it may subside on its own. But if your skin starts swelling as a result and the condition worsens, contact your physician immediately. Hing acts as a natural antidote for stings and insect bites. All you need to do is to mix asafoetida paste and garlic and apply on the affected area. Hing's anti-inflammatory properties work together to reduce acne, whereas asafoetida anti-bacterial properties inhibit the growth of rashes and pimples.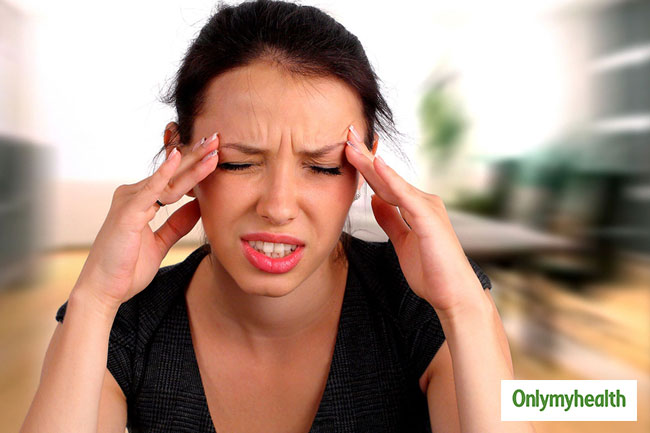 Headache and Dizziness
Consuming too much asafoetida can cause headache and dizziness in some people. The adverse effects of it include losing consciousness and concentration problems. However, these side-effects are only temporary and go away after resting for a while. Some people have complained of dizziness and headaches after consuming asafoetida. However, these are temporary reactions and may go away in a few hours. Most of the side effects of asafoetida subside in a few hours, but if you still see the signs persisting reach out to your doctor for further assistance.
High or Low Blood Pressure
Hypertension and hypotension are also conditions related to consumption of asafoetida. Managing your blood pressure may suffer when you ingest asafoetida. People with blood pressure issues, both with high and levels of it, should avoid eating asafoetida, or if they must, limit their consumption to a minimum. Hing may help in lowering blood pressure levels as it is known to be a natural blood thinner. Asafoetida is power-packed with coumarin that prevents the preventing the formation of clots. Coumarin is a compound that aids in improving blood flow.
Pregnancy and Breastfeeding
Ingesting asafoetida is not advisable for pregnant women; it may put them at a risk of miscarriage. Also, lactating mothers should avoid the use of spice in their food. It could reach your baby through the breastfed milk and harm him/her, causing specific blood-related problems. Asafoetida can cause miscarriage by stimulating the contractions of the uterus. Therefore, pregnant women should avoid using hing. Also, asafoetida can cause bleeding disorders in the infants due to ferulic Acid present in it can pass into the breast milk. Therefore, it should not be consumed by breastfeeding women and should not be given to children under five years of age.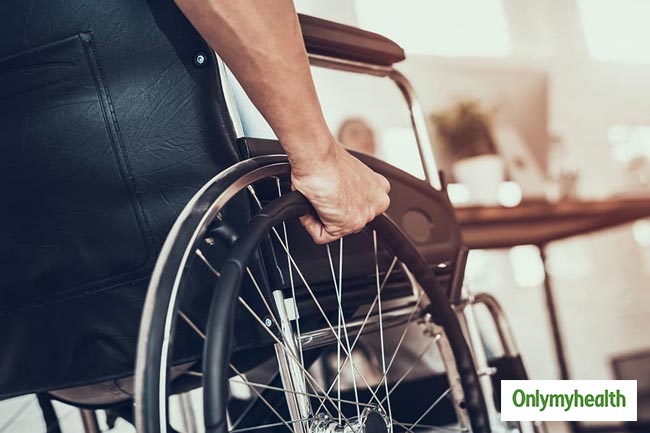 Paralysis
If you have survived a paralysis or problems related to convulsions, you should not consume asafoetida. It could trigger an attack. Apart from these, asafoetida can be harmful to people with any kind of conditions related to the central nervous system. Asafoetida can increase the risk of a bleeding disorder should not use it. Do you know an overdose of Asafoetida may cause hyperacidity, heartburn, burping, headache, and loose motion? The recommended dosage of hing is 10 to 500 milligrams per day. Asafoetida can be consumed regularly for the prevention of diseases. The therapeutic dose of hing recommended for the treatment of disorders is 10 to 125 milligrams per day. The maximum dose of asafoetida is 250 milligrams per day.
Disclaimer
All possible measures have been taken to ensure accuracy, reliability, timeliness and authenticity of the information; however Onlymyhealth.com does not take any liability for the same. Using any information provided by the website is solely at the viewers' discretion. In case of any medical exigencies/ persistent health issues, we advise you to seek a qualified medical practitioner before putting to use any advice/tips given by our team or any third party in form of answers/comments on the above mentioned website.
More For You