Natural ways to control overactive bladder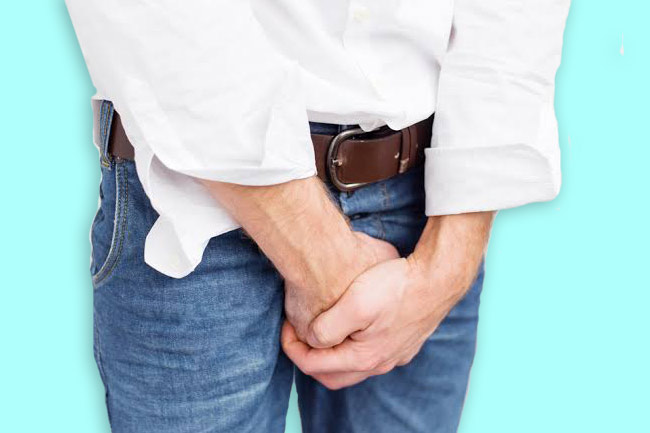 Overactive bladder or OAB is a condition that causes you bladder to have problems with urination, including not being able to hold it or peeing too much. The main symptoms of OAB are needing to pee more often than normal, not being able to hold your urine, leakage when you have to urinate and need to use the bathroom several times at night. With time, these symptoms may have an impact on your daily life,interrupting your plans, sleep and work. Overactive bladder is causes by age related changes, health conditions, such as Parkinson's disease and weak pelvic muscles. Sometimes, the cause is not known. OAB or overactive bladder is an extremely  common and treatable medical condition. It can be treated or managed with many home remedies, herbs, exercises, and physical therapies. One of the best natural ways to treat an overactive bladder is by making simple dietary changes. This also includes avoiding certain food irritants and limiting your fluid intake. Having a bladder condition such as Overactive bladder can be both physically and emotionally exerting. Therefore, keep reading to know about some effective natural ways to treat an overactive bladder.
Kegel exercises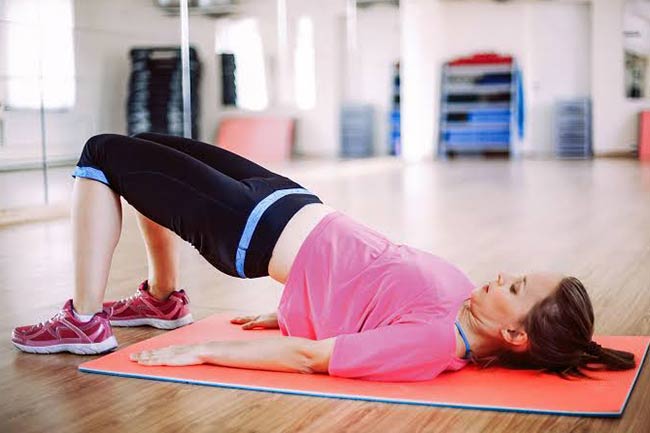 Kegal exercises or contractions include exercises that strengthen the pelvic floor muscles, which are helpful in managing the urinary flow and pressure. One needs to target the correct pelvic floor muscles in order to see improvement. A person should try to practice squeezing these muscles for atleast 10 seconds and then relax for 3 seconds. This pattern should be repeated around 10 times. One can try to do atleast three sets of 10 repetitions everyday. Deep breathing practices can help in doing kegel exercises more easily. 
Quit smoking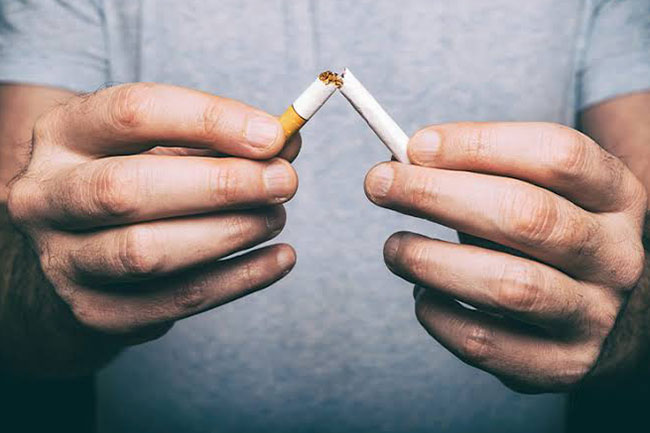 An individual suffering from this condition can try to make several simple lifestyle changes to manage the symptoms of overactive bladder or OAB, and one of them is avoiding smoking. Smoking cigarettes can make the symptoms of OAB even more worse. Coughing fits that are common in some smokers may also contribute towards more incidences of leakage. Quitting smoking can effectively improve bladder control. Along with that, it is also important for people to control the symptoms of chronic health conditions that may play a role in OAB or overactive bladder.
Avoid taking bladder irritants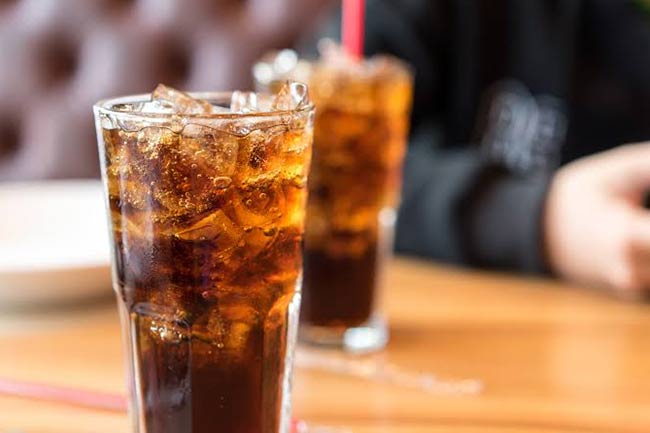 Some dietary moderations in your daily routine can have a major impact on bladder control. There are certain foods that are responsible for better bladder function, but there are many other food items that can irritate the bladder and should be avoided in your diet plan. A person who has an overactive bladder should avoid taking bladder irritants such as alcohol, artificial sweeteners, chocolates, citrus fruits, soda, spicy foods and vinegar. If you cut down these triggers from your daily diet, there will be a significant improvement in the symptoms of this condition.
Reduce stress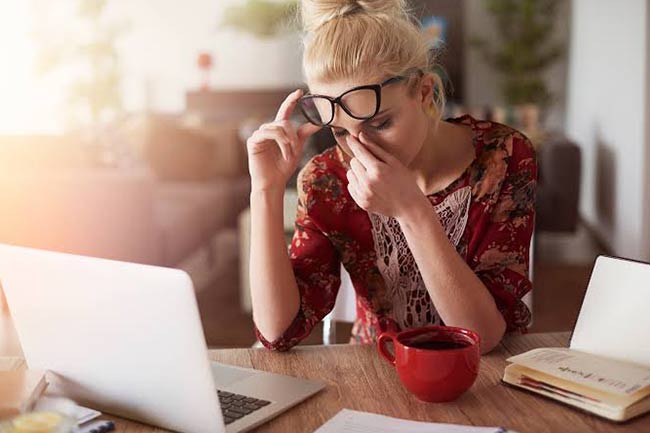 It has been observed that bladder problems get triggered due to anxiety and stress as well. Basically, the nerves in your brain are connected to the nerves in your bladder, therefore anxiety and stress can result in hypersensitive bladder nerves. In fact, even getting stressed and thinking about bladder control too much can also make you go to the bathroom more. Stress reduction can help in going to urinate less while sleeping at night. You can talk to a therapist about taking out a solution for reducing stress, if you think it is the cause behind your overactive bladder.
Pumpkin seeds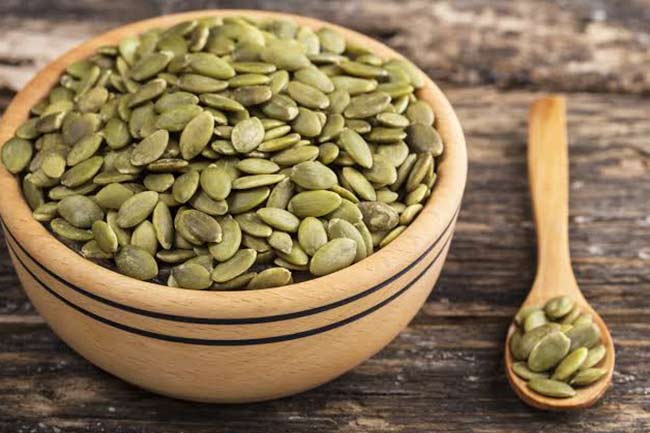 There are few foods which directly improve bladder function, and one of these good foods is pumpkin seeds. Pumpkin seeds are loaded with Omega-3 fatty acids and contain anti-inflammatory properties. According to a study, it was found that pumpkin seed oil improves abnormal urinary function and controls the symptoms of OAB or overactive bladder. Pumpkin seed extract is beneficial for both nighttime urination and the other signs of an overactive bladder. Moreover, you can start by increasing your soluble fibre and insoluble fibre intake as both are essential for a healthy digestion.
Weight loss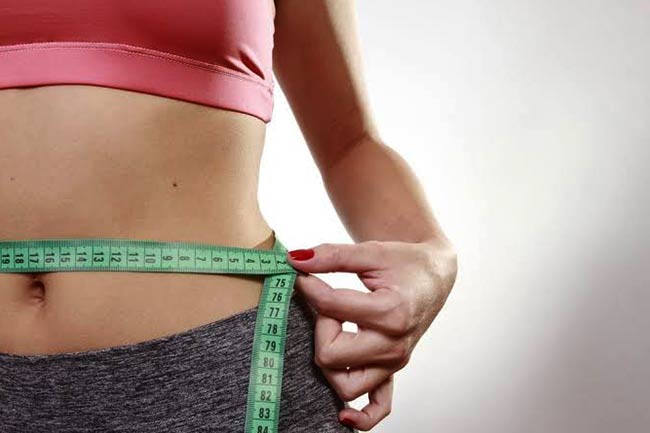 Weight loss is also another natural way of managing the symptoms of an overactive bladder. Too much weight can put pressure on the bladder and pelvic floor muscles. One should have a healthy or optimum weight to have strong bladder control. Stress incontinence is when urine leaks if you do something that increases pressure on your bladder, such as laughing too hard, sneezing, or lifting anything. Consuming healthy foods can help you in losing the extra weight, doing regular exercise can also help in managing this condition. According to researchers, women who are obese suffer from an overactive bladder.
Managing fluid intake
Drinking plenty of water in a day is important for your overall health and to manage this condition. Less water intake can lead to concentrated urine, which can then irritate the bladder lining, increasing the urge to use the bathroom. Too many liquids may worsen the symptoms of OAB.  Other fluids that you can take are coconut water and cranberry juice. According to studies, drinking 7-8 glasses of water daily is beneficial for your health. However, do not drink more than a glass of water before going to bed at night as it can make you urinate a lot of times while sleeping.
Kohki tea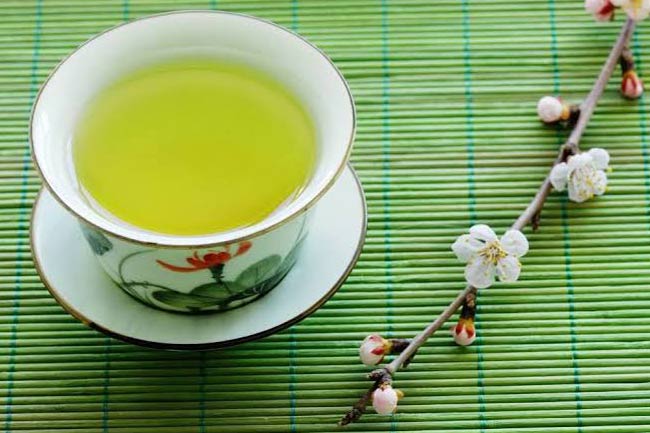 Having kohki tea is one of the best natural ways to treat overactive bladder or OAB. Kohki tea is basically the extract of a subtropical plant in southern China. Famous in Japan, this sweet tea is sold in many other countries too and is loaded with antioxidants. In fact, kohki tea is also considered to have positive effects on the bladder function. According to a study, it was found that kohki tea had a significant improving effect on bladder function and contractile responses in rabbits who had bladder problems. Studies and researches on the human body regarding this are still going on.
Capsaicin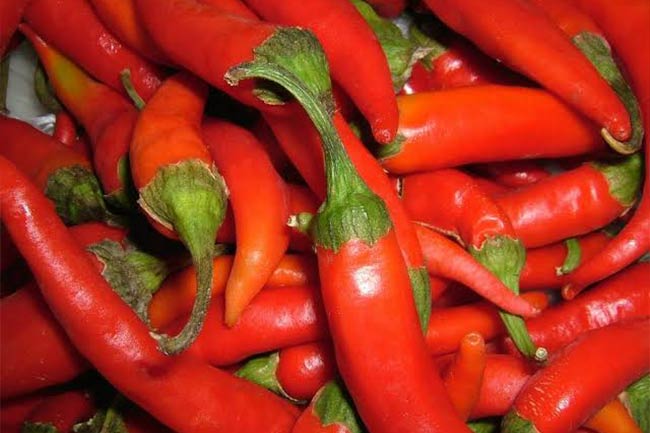 There are a number of herbs and natural supplements have been recommended for the treatment of OAB, although there is very less research on some of them. Capsaicin is only found in the fleshy part of Chile peppers and not in the seeds. It is mainly used to treat pelvic pain syndrome, which is usually a symptom of OAB. As per some researches, capsaicin is recommended because it is an effective and affordable natural treatment for overactive bladders. Other natural supplements that you can take for OAB are corn silk and Gosha-jinki-gan. But, make sure to talk to your doctor first before making any of these herbal remedies a part of your OAB treatment plan.