Thyroid remedies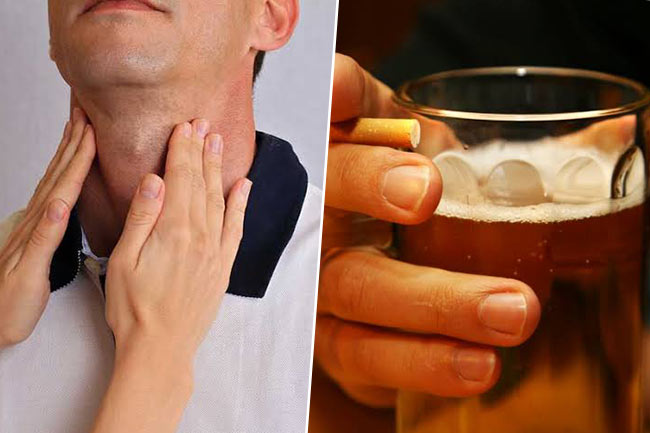 Thyroid is a small, butterfly-shaped gland, present in the front of your neck. Its function is to produce thyroid hormones to help your body in using energy. These hormones include Triiodothyronine (T3) and Tetraiodothyronine or thyroxine. These hormones provide energy to the body for performing several functions. It is of two types, mainly hypothyroidism and hyperthyroidism. This thyroid gland controls many metabolic processes of the body. Thermoregulation, hormonal function, and weight management some of the significant functions of this gland. You have to make sure to take care of your diet to prevent any health problems. Prevention is always better than cure and almost every medical condition can be prevented with a healthy lifestyle. For hyperthyroid or hypothyroid, you have to take care of a few things in your day to day schedule for prevention. While there is no specific step that you can take to surely prevent thyroid disease, there are lifestyle choices that can reduce your risk or, if you have been diagnosed with thyroid disease, can help in slowing down or stopping the progress of your condition. So, read on further to know about such natural remedies to prevent thyroid.
Consume less soy foods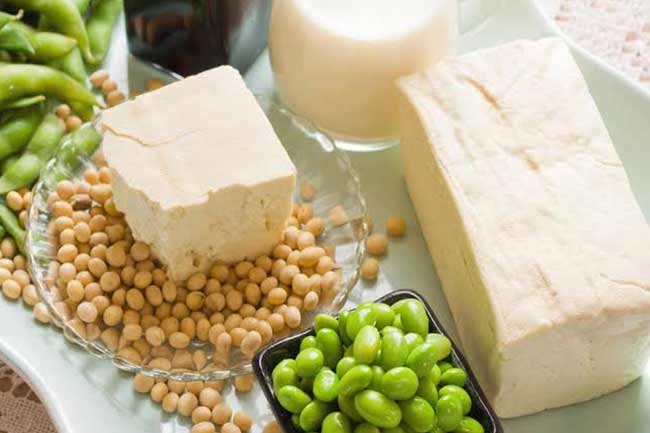 Consuming less amount of soy foods is beneficial if we talk about hypothyroidism. Soy rich foods such as tofu, tempeh, soy milk, etc, should be avoided for hypothyroidism. Soy rich diet contains the female hormone estrogen, which can be an interference in your body's absorption of synthetic thyroid hormone. Soy protein can worsen the progression of this disease. You can prevent thyroid disease by having a moderate quantity of soy foods and not overconsuming any food. Soy is a disputed ingredient, especially if we talk about thyroid health. It is not very likely to have an impact on your thyroid, and there are researches in support of that, but consuming soy in less quantities is best best for your overall health. You can even talk to your dietician regarding the portion to eat for all kinds of soy foods.
Take gluten free diet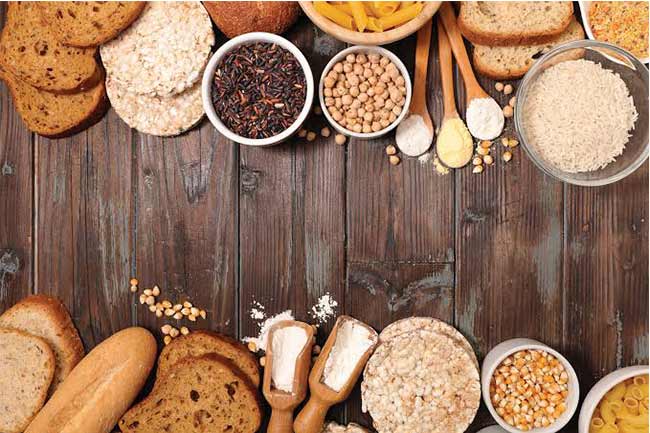 Gluten free diet can lead to a reduced inflammatory response which can then decrease the inflammation of the thyroid gland. There are some studies regarding the link between gluten  sensitivity causing a leaky gut which allows undigested food into the bloodstream which may cause an immune attack. According to many researchers, a gluten free diet can help in reducing thyroid antibody titers. Moreover, a gluten free diet can help with better absorption of thyroid medications by the intestine and decrease inflammation. Hashimoto's thyroiditis is an autoimmune condition that attacks the thyroid gland, and mostly leads to hypothyroidism and there is a direct connection between gluten and hashimoto's thyroiditis. In order to follow a gluten free diet, one needs to eat meat, fish, eggs, fruits, vegetables and whole grains. And, there is a requirement to avoid bread, pasta, cereals, bakes foods and sauces.
Restrict smoking and alcohol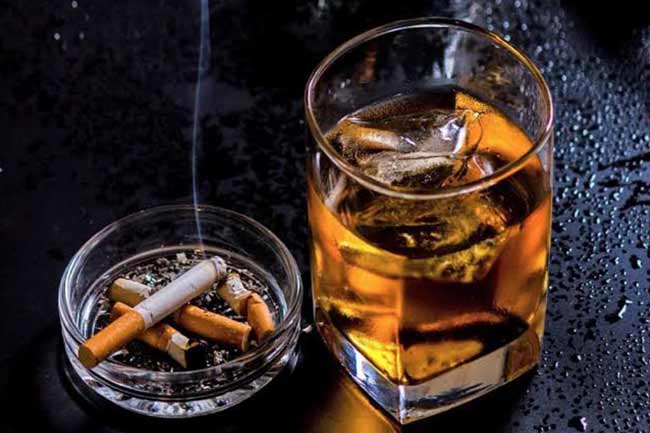 Consumption of alcohol is not good for your overall health and can also be a risk for people who are suffering from hypothyroidism. In fact, it can even increase your risk of thyroid disease.  Excess alcohol intake can reduce the levels of calcium absorption in the body and damage your liver, leading to compromising the thyroid hormones. So, try avoiding the consumption of alcohol and and even smoking for good thyroid  health. Cigarette smoke has a number of toxins that can have an impact on your thyroid. Thiocyanate, specifically interferes with your iodine uptake, which in turn can block the production of thyroid hormones. In general, smoking can result in spiked thyroxine (T4) levels and a slight decrease in thyroid-stimulating hormone (TSH) levels. You can talk to your doctor or a therapist about ways to quit smoking and alcohol if there are problems coming your way. In fact, there are many home remedies that can help you in doing so.
Regular exercise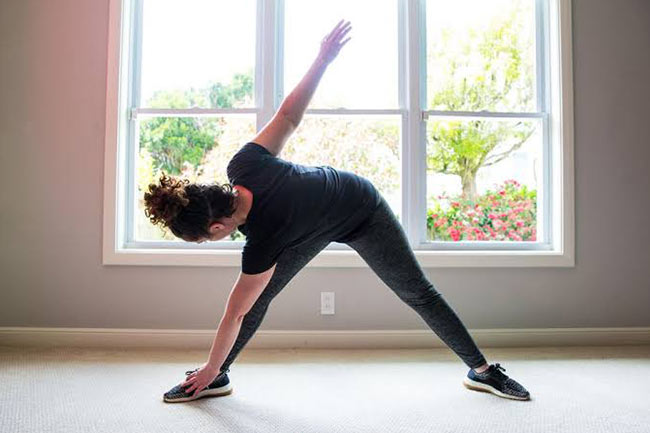 Making regular exercise a part of your daily routine is important to prevent as well as treat thyroid disease. Regular exercise can even benefit in managing the symptoms of thyroid in a better way. Yoga is considered extremely beneficial for this purpose. Exercise can lower your risk of thyroid disease as it also prevents obesity. You can talk to a fitness expert as to how much exercise you should get every week to prevent any health problem. Exercise mainly manages the causes that lead to thyroid, such as stress, poor sleeping pattern, unhealthy diet, etc. Along with thyroid disorder, regular exercise can promote good overall health as well. If you are dealing with hypothyroidism or underactive thyroid, you may also be overweight, which is a common happening  when your thyroid hormone levels are too low. Exercising regularly can help you get back in shape and drop those unnecessary  pounds, as well as maintain an optimum  weight.
Dairy products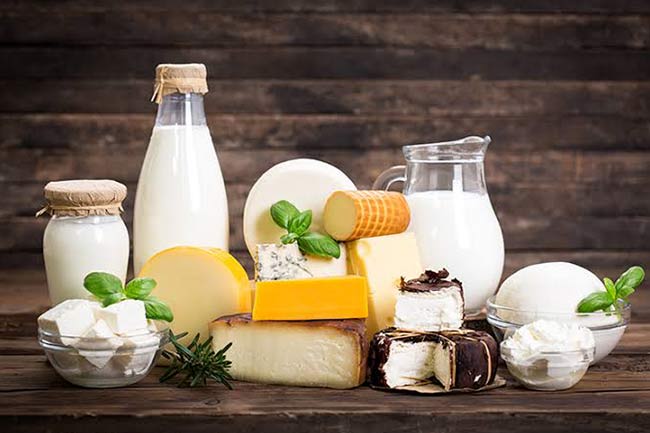 The right portion of dairy products should be consumed daily to keep your thyroxine levels balanced. Dairy products are the best sources for low carbohydrates and high fat items, but you should still avoid overeating than the correct amount. Milk, cheese, and yogurt are extremely beneficial for thyroid disease as they are high in iodine, the mineral that is essential for proper thyroid functioning. Consuming dairy products will also help with increasing vitamin levels which in turn will help with thyroid problems. Dairy products such as yogurt is a probiotic, which can contribute towards managing the thyroid levels. It is very nutritious and can help in fulfilling the iodine needs of the body. Iodine is required for the proper functioning of the thyroid gland. Having dairy products on a regular basis and that too in the appropriate amount can offer many other added benefits.
Eat fruits and vegetables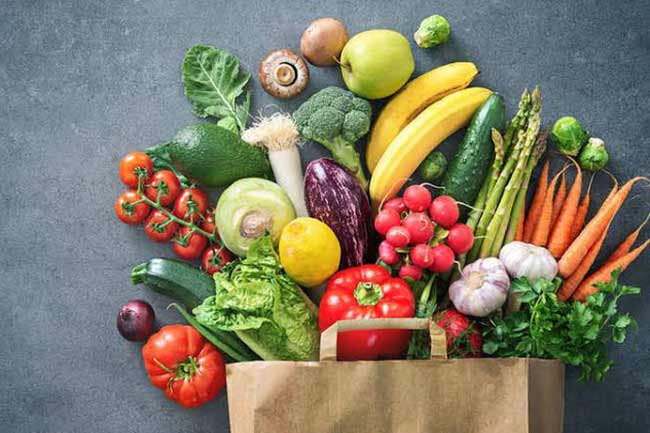 One should make sure to incorporate fruits and vegetables in your diet daily. Different fruits and vegetables have all the important and healthy nutrients and vitamins, minerals etc. An individual can eat all the seasonal fruits and vegetables such as brinjal, mango, citrus, cauliflower and pumpkin. Hence, basically fruits and vegetables can comprise together and make a rainbow diet. Antioxidant rich fruits and veggies help in maintaining a healthy lifestyle. Eating fruits and vegetables everyday is an important part to maintain a healthy lifestyle. There are many ways to include fruits and vegetables in your diet, including salads, sandwiches, desserts, etc. Antioxidant rich fruits and vegetables such as blueberries, bell peppers and tomatoes are best for preventing and curing thyroid disease. You can discuss about the best fruits and vegetables to eat to prevent thyroid.