The Red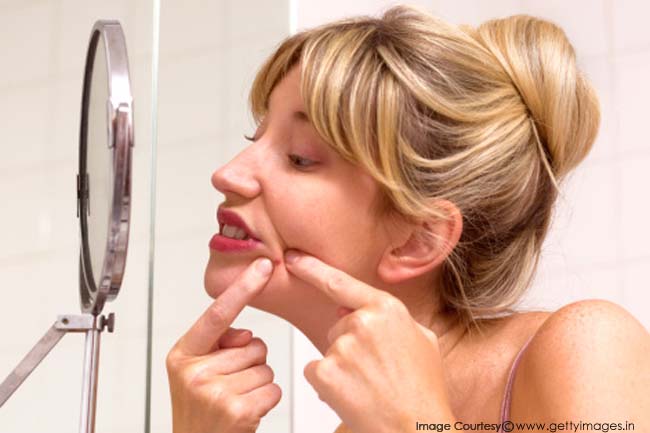 Acne and pimples are common and among the most hated problems. They hurt when you touch them but the redness they carry is even worse. It ruins your look when the redness of that unwanted pimple draws all the attention to itself. Fortunately you can reverse the process and make the redness disappear quickly.
Cucumber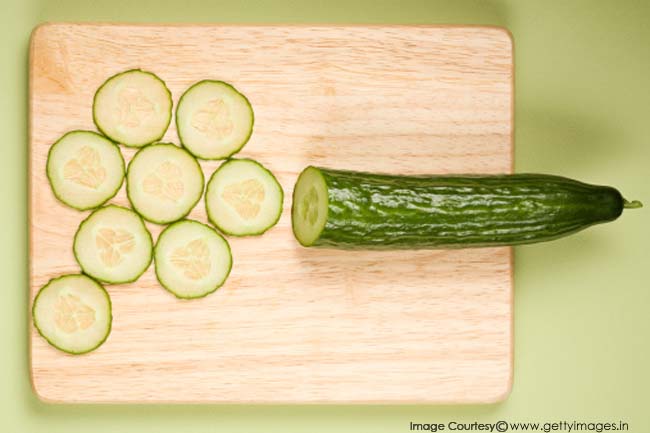 Cucumber is an amazing skin care remedy. It not only nourishes the skin but also reduces the acne and pimple redness. Due to high water content and astringent properties, cucumber has a cooling effect on the skin. It restricts the blood vessels in the skin which in turn reduces the redness. Apply a slice of cucumber on the pimple for few minutes to reduce the redness.
Turmeric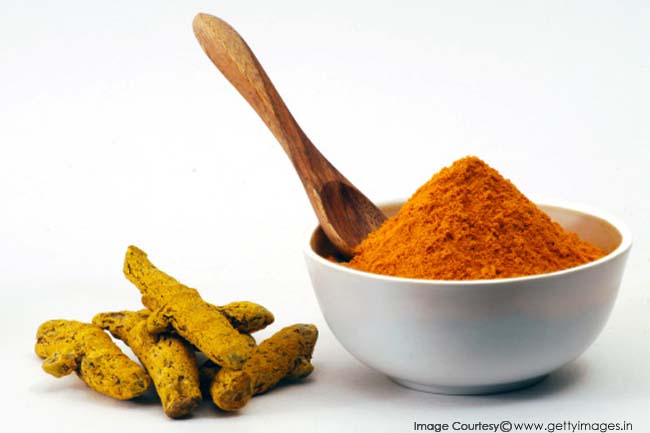 Turmeric is popularly used as a natural antiseptic, antibacterial agent and an effective disinfectant. It also can be very effective in reducing the pimples. Add turmeric to your curries for reduces inflammation and reduction in the redness.
Ice Pack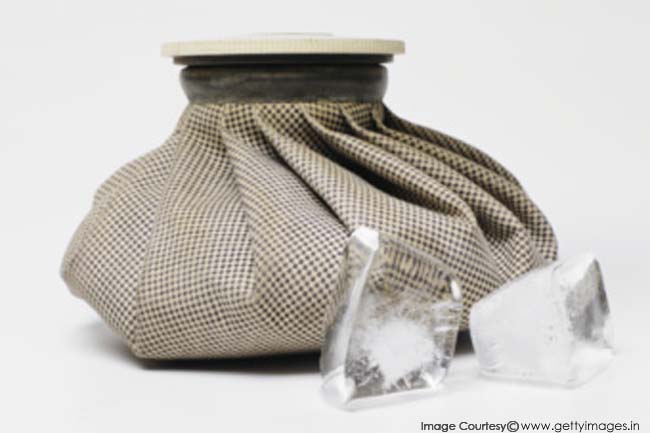 Need to get rid of the redness around that pimple? Get an ice cube in a thin cloth or paper and apply it gently to the red spot. Hold it there for about 10 minutes and then take it off. It will reduce the redness to some extent. Repeat the same process after few minutes till the redness is reduced effectively.
Peppermint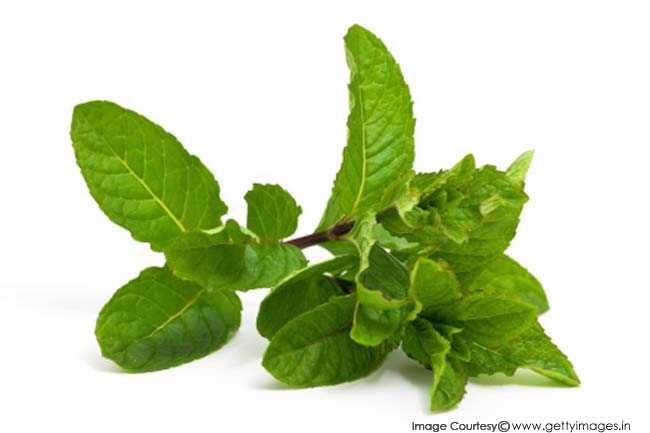 Peppermint has natural anti-inflammatory properties. Apply some peppermint juice on your skin for a few minutes. It will alleviate inflammation and the pain. Finally rinse with cold water. This will reduce the inflammation and the redness. However don't apply too much of juice or for too long.
Lemon Juice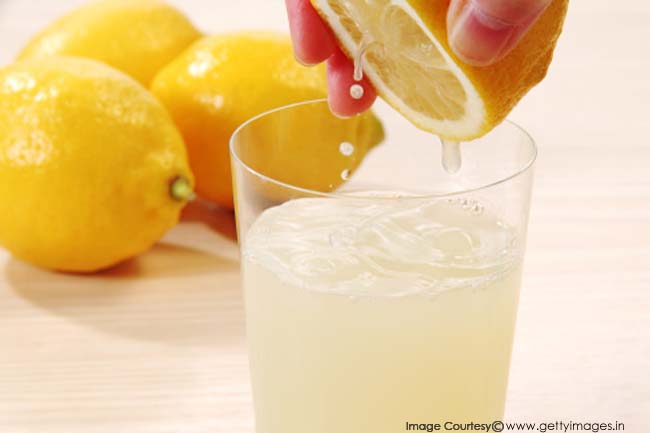 Lemon juice can be used along with rose water to reduce the redness of around your acne or pimple. Apply mixture of lemon juice and rose water on the affected area for half an hour.  Perform the same process twice a week. This treatment may take some time however the results are promising.
Aloe Vera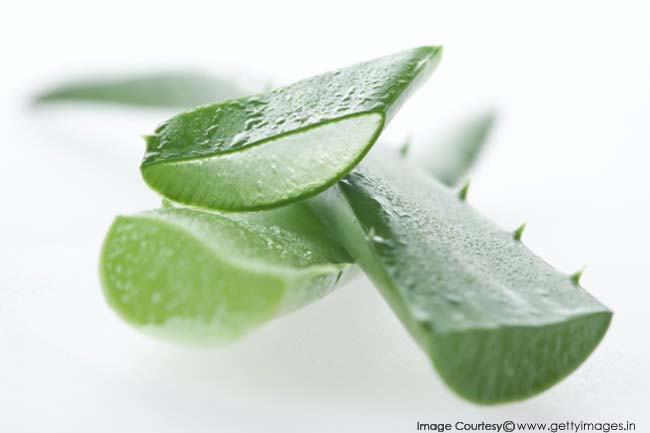 Aloe Vera is good for the skin and offers several benefits against acne and pimples. Apply some aloe vera gel on your acne for some time to reduce the acne scaring and redness. If you also use any aloe vera cream or fresh aloe vera juice.
Eye Drops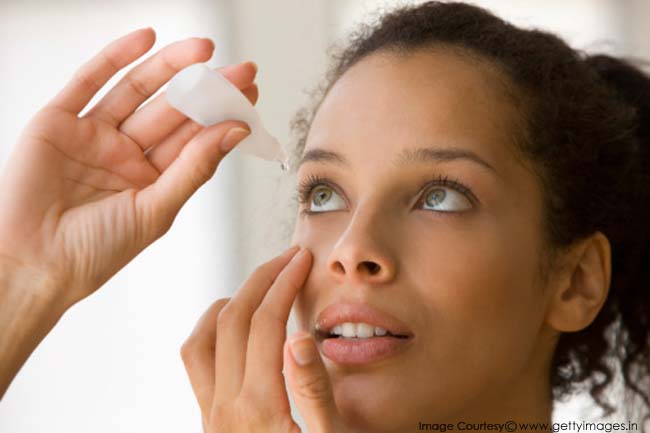 Eye drops are meant for red eyes however they can also help clear the redness caused by acne or pimples. You can only apply some drops onto the affected areas every few hours. Although any side effects are less likely to happen, stop the use immediately is you feel irritation on the skin.
Aspirin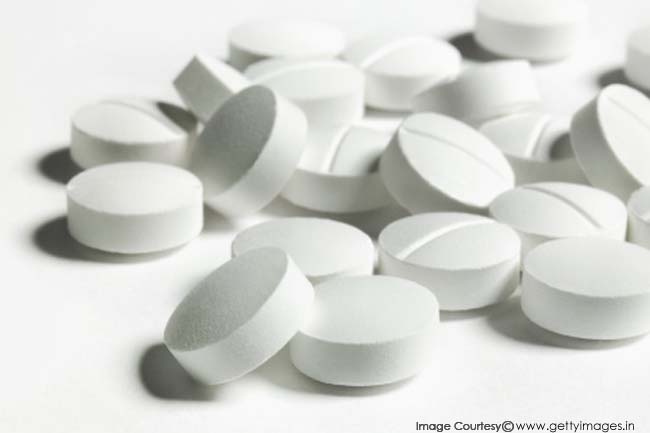 Aspirin contains salicylic acid, a chemical used for minor pain relief and inflammation, which provides it ability to fight acne swelling and redness. Grind aspirin tablet and add water to prepare thick paste. Apply this paste to the affected area for a couple of hours or longer.