Cold or Hot Packs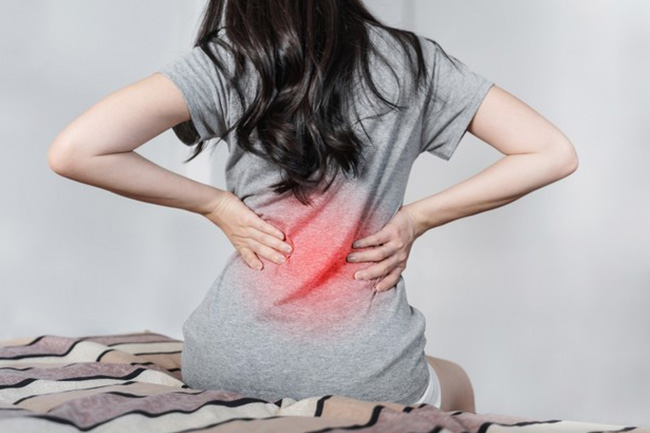 If you suddenly experience back pain, you must try cold or hot packs for relief. Back pain is caused either due to muscle pull or inflammation. In both the situations, using a cold pack or ice pack or hot pack helps as these cause cause numbness and ease inflammation which is causing your lower back pain.
Comfortable Mattress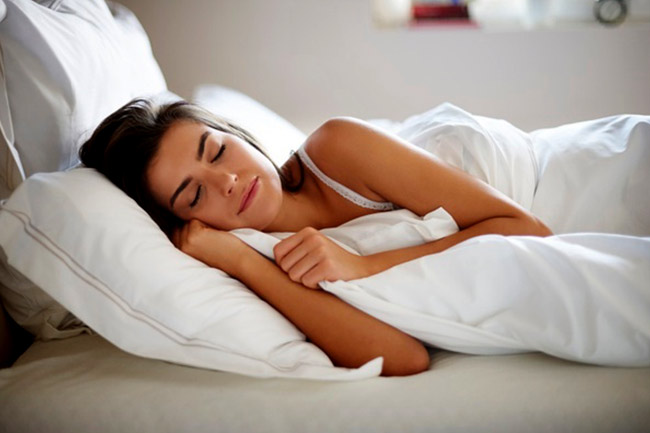 Inadequate sleep can also cause back pain along with sleeping in a poor posture. How you sleep and how long you sleep is also an important factor in lower back pain management. It is better to choose a comfortable mattress that allows you to sleep peacefully.
Correct your posture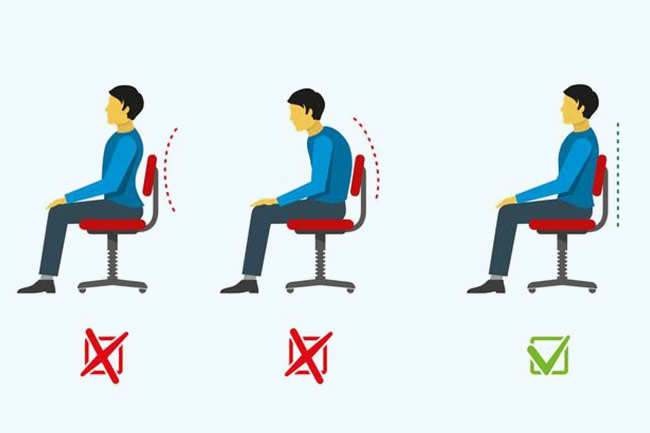 Most people suffer from back pain issue because of their poor posture. Keeping the spine erect is what you need to practice to get rid of lower back pain. Besides, correct your posture and instead of leaning forward, sit and strain straight with your back erect.
Keep moving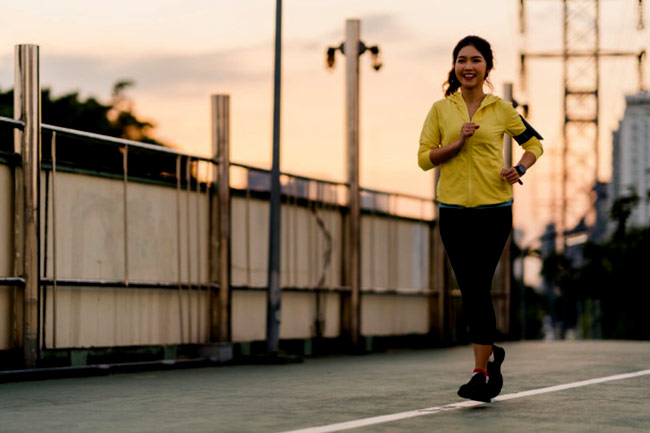 Do not get into resting mode after you get back pain. Doing so wouldn't help faster healing. Instead, get moving and try to move yourself as much as you can without stressing or pulling your muscles. Flexibility of muscles and keeping them working helps in strengthening them to survive against most problems
Lose weight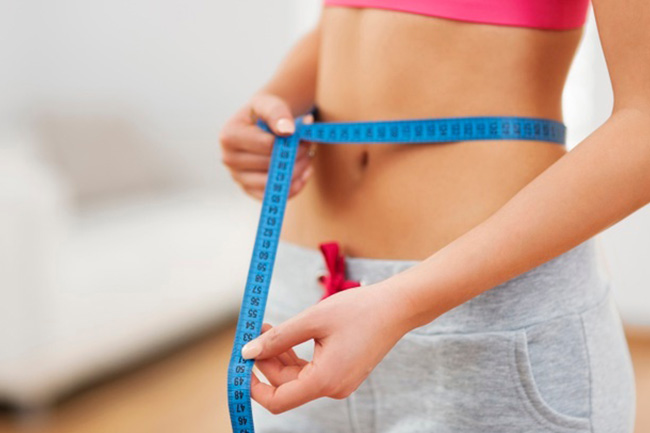 If you are obese then you are highly susceptible to back pain because of the visceral fat around your body. This makes your muscles weak and easy to pull. Thus, lose weight and maintain a healthy BMI to ward off all the pain and ache problems. This is a long-term solution to get relief from back pain.
Exercise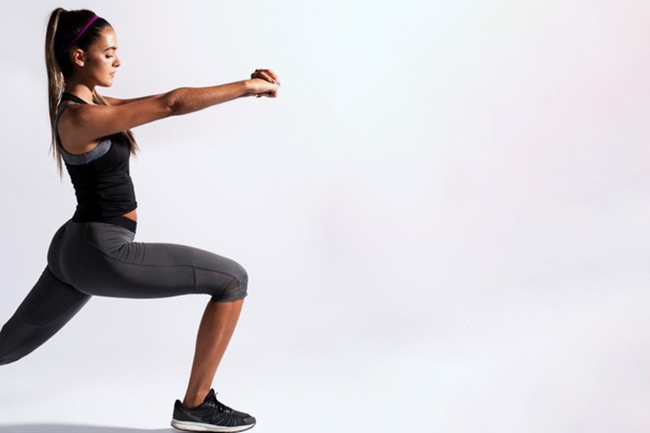 This might sound weird as you are not supposed to work out if you are experiencing pain but in reality, doing certain exercises and yoga asanas can actually help in easing the pain. There are several exercises that are specially designed for back pain issues and help in resolving them.
Massage Therapy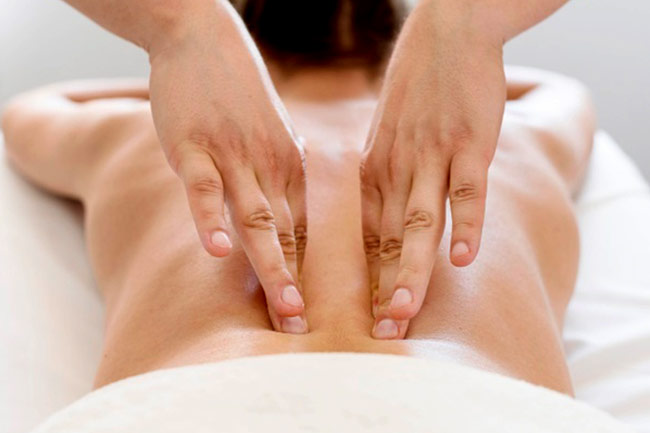 This is one of the most effective ways to relieve lower back pain. Getting a good massage helps in opening the muscles and soft tissues to make them more flexible. If you get massage with a certified person, you would find your back pain going in no time. 
Acupuncture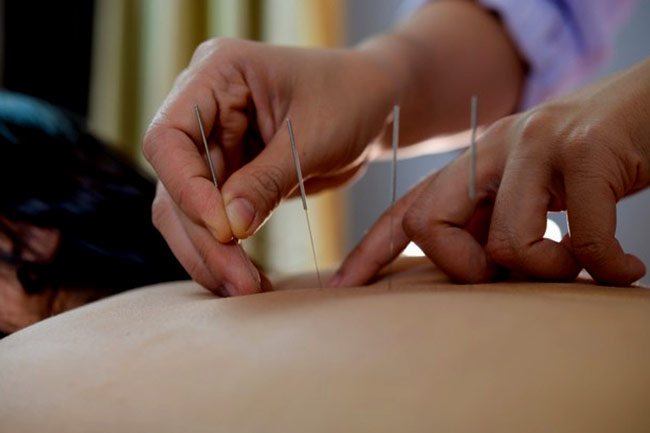 This is a therapy wherein an acupuncture expert insert needles to the body. These are acupuncture points that help in targetting the problem and releasing pressure from that part. However, this cannot be done alone or by self. You need to get this done by an acupuncture specialist only.
Swimming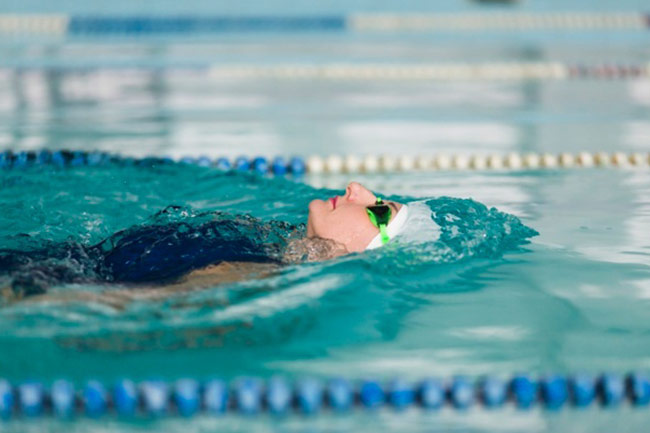 Swimming is one of the best low impact aerobic exercises that eases stiff muscles and helps in improving their strength. If you know swimming, you must do it even if you are suffering from back pain. This would really help you in getting relief lower from back pain.
Chiropractic care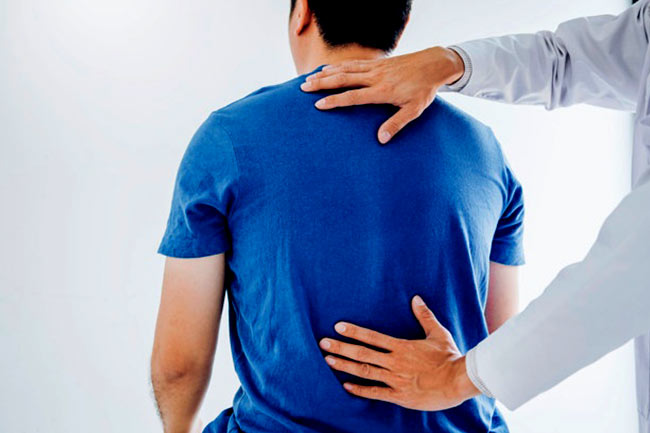 This is a professional treatment for lower back pain. It can be best described as spinal manipulation. This is regarded as a great alternative therapy for muscular pains at different body parts but particularly spine. The chiropractor uses his hands to aid back pain and helps to reduce it. All images source- freepik.com