Don't go hungry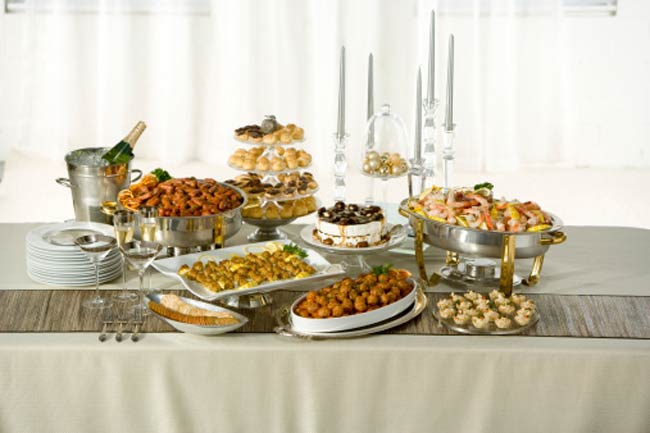 If you 'save up' for a buffet meal, the damage to your body will be substantial. If the buffet is late in the evening, don't skip breakfast or lunch. If you give these two important meals a miss, you will end up overcompensating by binge-eating.
Know what to put in your plate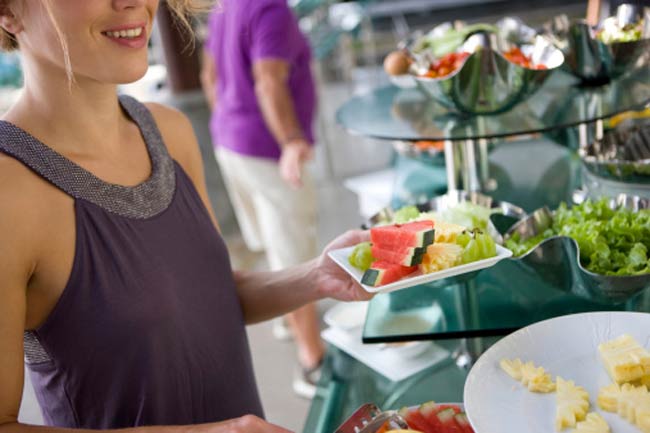 When you are at the buffet, pick your dish wisely. Starting with vegetables and fruits will leave little room for high-calorie foods. If you go the other way around, you will lose control in the beginning itself.
Taste portions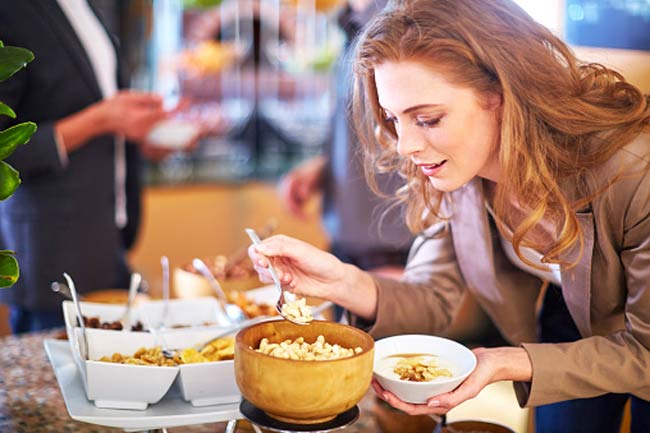 You may taste all you want. But, ensure that you do not  take all in massive portions. Regular-sized portions will be ddamaging too. The best strategy to go for is mini-tasting portions.
Give a miss for your favourite one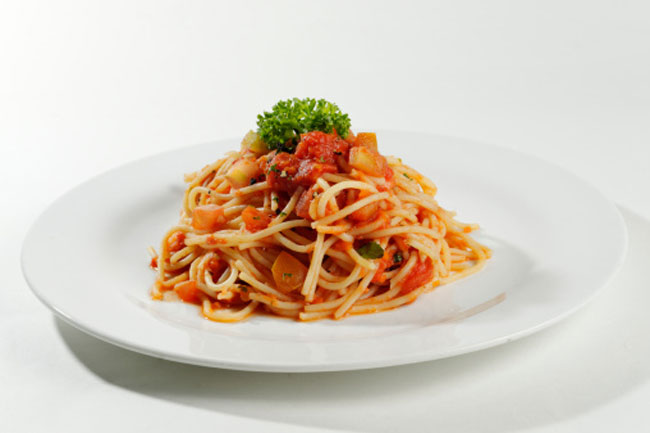 When you have found your favourie food from the many delicious delicacies, go back and take a slightly bigger portion and enjoy it to your heart's content. You could also leave a few other items to compensate. Keep your health at the back of your head.
Lean proteins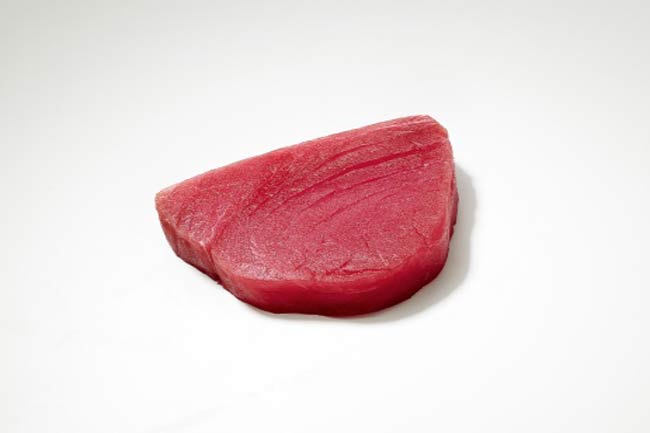 Non-animal sources of protein such as beans, lentils, nuts and whole grains should be preferred over animal proteins. You should look for grilled fish or lean chicken.
Know the dangers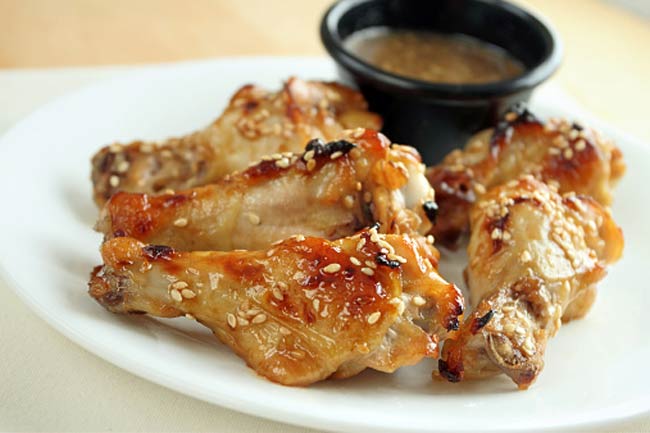 There are a few foods you shouldn't go near. If it's a Chinese buffet, avoid rice or noodles prepared with sauces. Also keep deep fried foods away. By doing otherwise, you will do more harm than good to yourself.
Avoid empty calorie sodas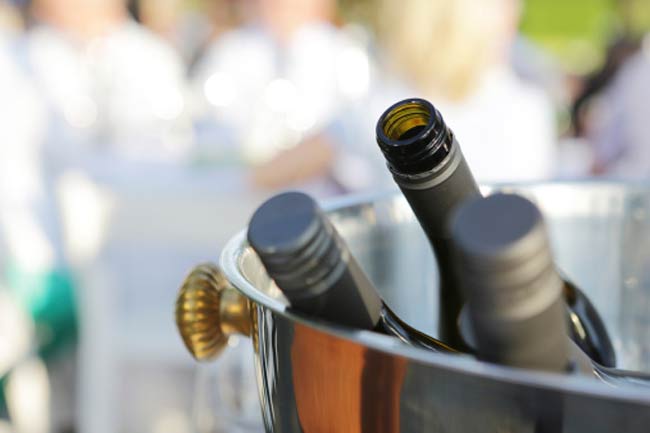 Sugary drinks are a no-no! Keep away from empty calorie beverages, diet soda, beer, vine or coffee. Water is the best drink for the occasion.
Have fruit for dessert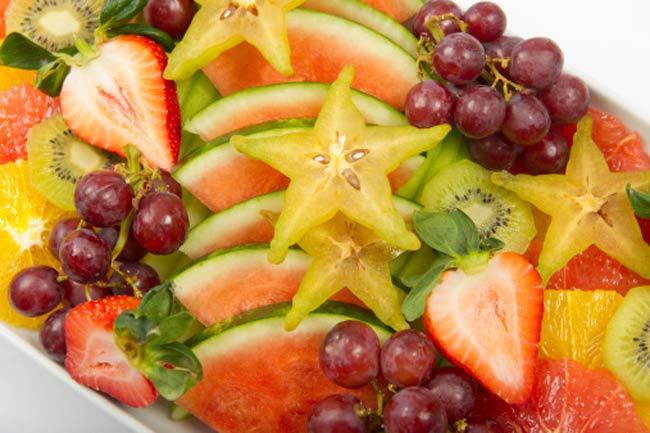 There are a plenty of dessert options on display and only a few are healthy. To satisfy your sweet tooth after the meal, a good option to try would be something made out of fresh fruits. Fruits are full of fibre and other nutrients, which aids the digestive process.