How to Avoid Water Retention in Body by Home Remedies
Water retention and bloating can be caused due to dehydration, hormonal imbalance, digestive disorders or a bad diet. Retention makes the high cellular water level unavailable to the systems thereby leading to chronic diseases.
Home Remedies
By : Meenakshi Chaudhary , Onlymyhealth Editorial Team /
Date : Apr 11, 2014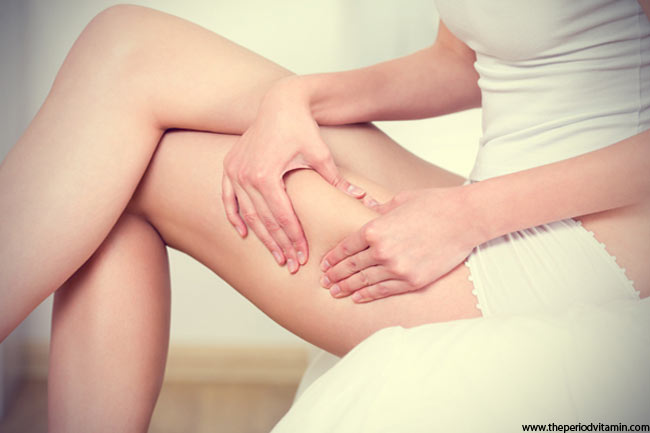 Water Retention
Water retention occurs due to presence of excess fluids in the body that results in bloating, swelling or puffiness. It has become a very common problem these days due to our wrong habits and lifestyles. It's always better to be alert before things get out of control. Here are some natural ways that will help you avoid water retention.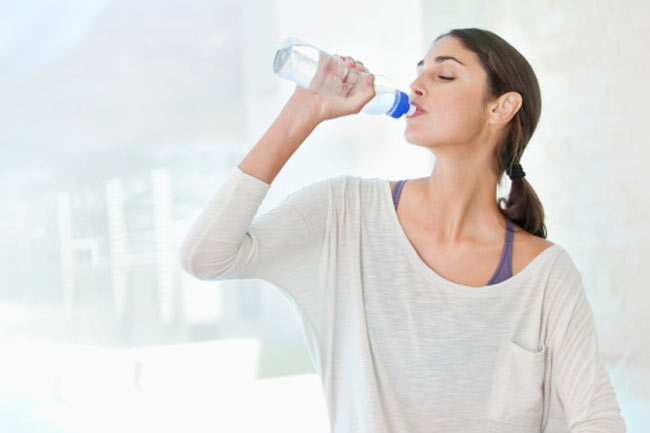 Drink Plenty of Water
Drinking more water logically seems to be contradicting to the idea when you already have excess of water in your body. Then why is it important to drink more water to counter water retention. Well, our body gets dehydrated due to lack of water and starts reserving water so that it can be used later. Cutting down water supply would only worsen your bloating and your body will swell due to water retention. Water helps in converting the fat into energy which can be used. Image Courtesy : Getty Images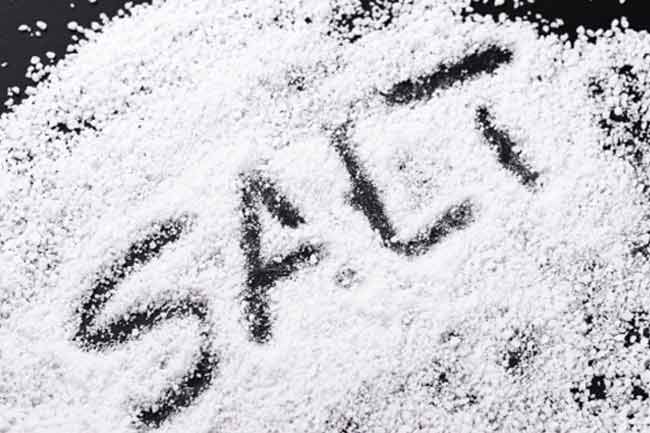 Reduce Salt Intake
Major cause for water retention in the body is Salt. When you consume foods that have high content of salt, you may feel puffy and bloated. High intake of salt leads to retention of the sodium and thereby water in the body. When you consume salt, your body tries to dilute it by holding water around the cells supplying more water to your blood stream. This tends to increase the water weight in the body and leads to other complications. Therefore, it's wise to reduce the intake of salt to cure water retention.
Image Courtesy: Getty Images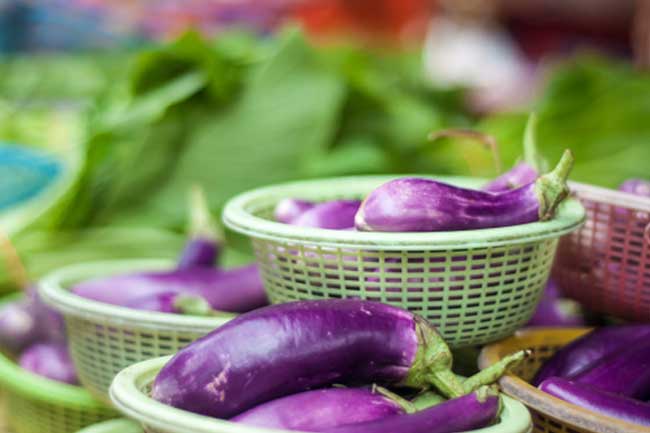 Eat Diuretic Foods
Consuming more diuretic foods help your body releases more urine. When you urinate more frequently your body tends to release extra water, flush off the toxins and help lower the blood pressure by resuming water sodium balance. Diuretic foods include cranberries, watermelon, lemon, pineapple and eggplant. Image Courtesy : Getty Images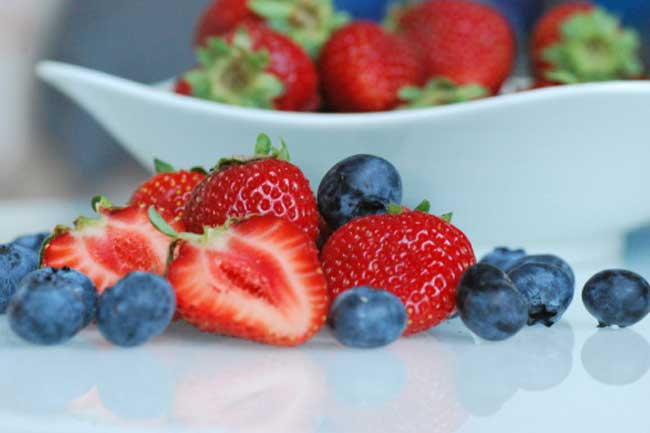 Consume Potassium Rich Foods
Another cause for water retention in the body is lack of potassium. It is one of the important minerals that are required to for proper functioning of the body cells, tissues and organs. Potassium is an electrolyte that along with the sodium not only maintains normal water balance of the body but it also stimulates the kidneys to flush off waste along with excessive salt out of the body. Its deficiency may lead to water retention causing edema, swelling and weight gain. Foods rich in potassium include banana, apricot, blackberries, strawberries, apples and spinach. Image Courtesy: Getty Images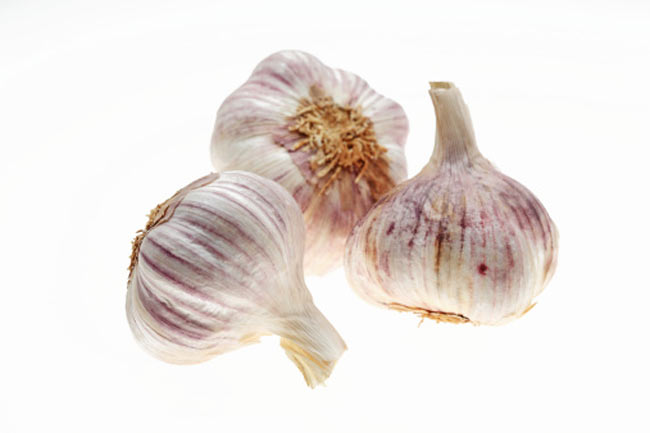 Garlic
Garlic is a common herb that is used in cooking. Garlic has been used for many years not only for its medicinal values but also as it an excellent diuretic. It is known to release water as well as the toxins out your body. Besides, it also breaks down body fat thereby help you lose weight. If you have not been using garlic in your dishes then start adding it as it cures the water retention in the body. Image Courtesy : Getty Images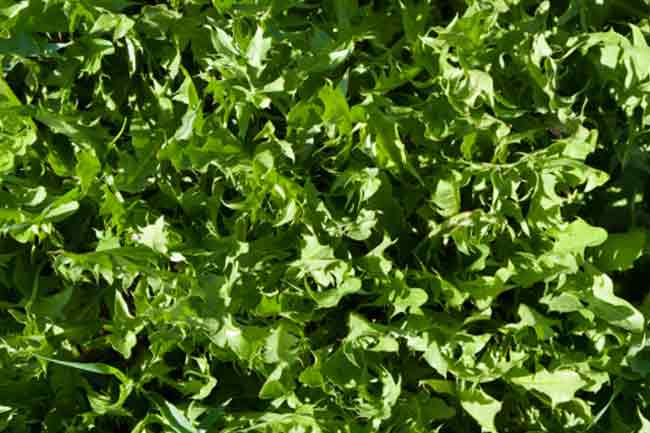 Dandelion Leaves
Dandelion herb is known for its medicinal values for liver and kidney disorders as well as the heart burn and digestive disorders. It acts as a natural diuretic and helps the kidney to increase the volume of urine that flushes out the extra salt from the body. Dandelion is also high in calcium, magnesium, iron, magnesium, iron, manganese and potassium that make it good curing water retention. You can prepare a tea from fresh or dried dandelion leaves and drink it to eliminate water retention. Image Courtesy : Getty Images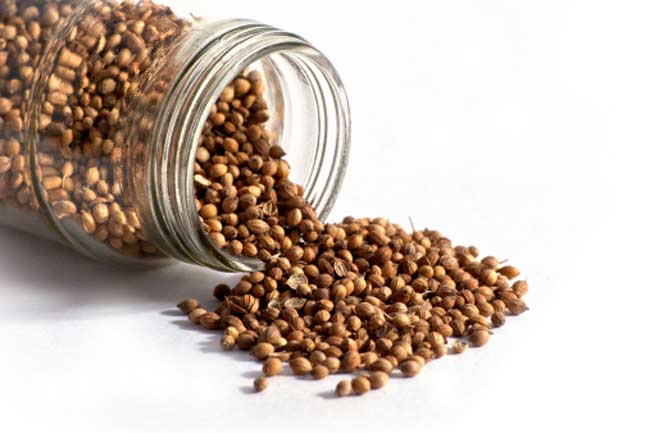 Coriander Seeds
Coriander seeds are also diuretic in nature and can be very helpful in eliminating water retention. It contains potassium that further makes it wonderful for fluid retention. Other components of coriander seeds are vitamin A, C and K, thiamin, riboflavin, folic acid, calcium, iron, magnesium, niacin, vitamin B6, Phosphorous and Zinc. Images Courtesy : Images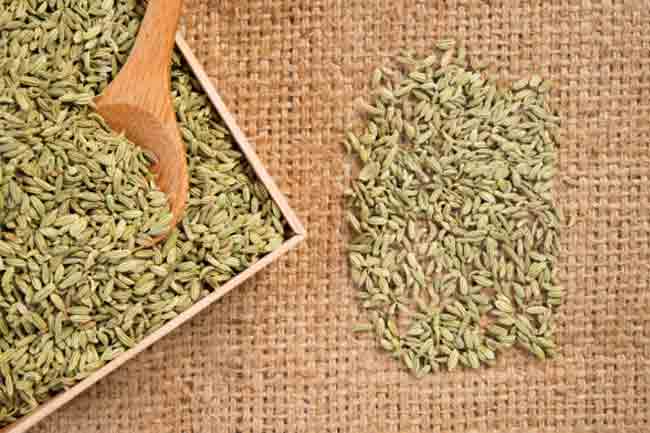 Fennel Seeds
Fennel seeds are not only known for spicy aroma but also for curing water retention. Fennel seeds have anethole, compound which give them anise flavor and is responsible for most of its medicinal values. You can drink tea prepared from fennel seeds to cure water retention due to the diuretic properties. Image Courtesy : Getty Images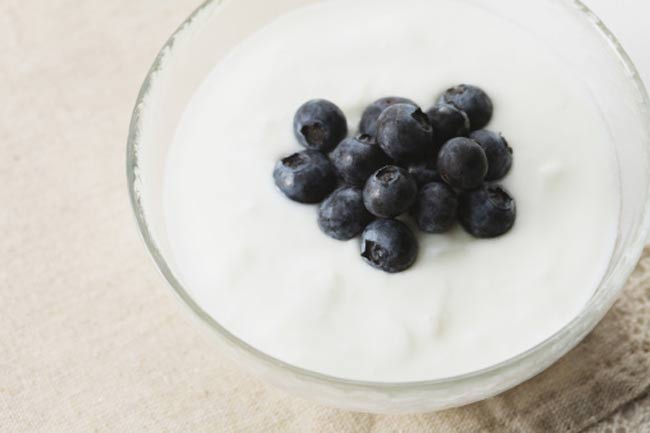 Yogurt
Lack of protein can also cause water retention in the body. And yogurt is an excellent source of protein that aids in holding water and salt inside the blood vessels so that fluid does not leak out in the tissues. Image Courtesy : Getty Images
Disclaimer
All possible measures have been taken to ensure accuracy, reliability, timeliness and authenticity of the information; however Onlymyhealth.com does not take any liability for the same. Using any information provided by the website is solely at the viewers' discretion. In case of any medical exigencies/ persistent health issues, we advise you to seek a qualified medical practitioner before putting to use any advice/tips given by our team or any third party in form of answers/comments on the above mentioned website.
More For You