Medicinal Neem
Neem is one of the best medicinal plants that you can find. Ayurveda has mentioned neem and its efficacy in treating countless issues. This tree is local to India and you can find a neem tree at every nook and corner which makes it accessible for one and all. There are only a few trees whose all parts hold healing properties and Neem is one of them. From leaves to bark to fruit, every byproduct of neem tree is capable of curing some problem. No wonder why we prefer neem for almost all daily life problems including skin issues to pain relief to healthy hair to infection relief. There are hundreds of active compounds present in neem leaves to make your life easy. Scroll down and check other slides to know what all you can aid with neem.
Antibacterial Neem oil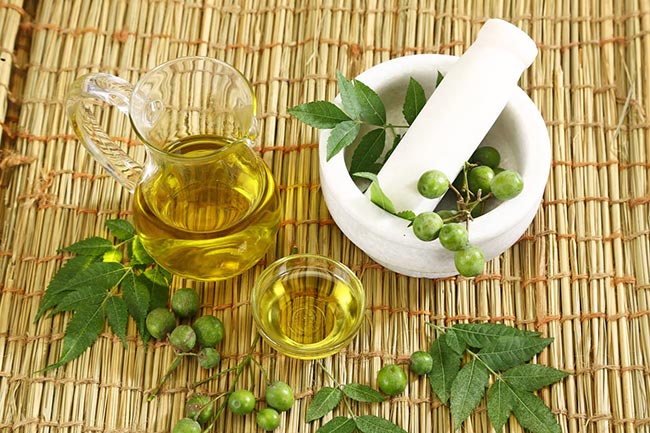 Do you know neem is antibacterial, antifungal and also anti-inflammatory in nature? All the parts of the tree have these properties and there are different ways to use them for myriad conditions. Neem oil is derived from neem leaves and fruit which is why it is loaded with the essential properties to kill germs and bacteria that are causing you trouble. Additionally, neem leaves are high in calcium along with several other minerals. Chewing neem leaves is not a good idea(because of the extremely bitter taste) but you can use it otherwise in the form of neem oil. If you have joint pain issues due to poor bone strength, massage neem oil to the areas with weaker bones such as hands, legs, joints, etc. for stronger bones. Neem oil is also widely used by arthritis patients for inflammation reduction and pain management.
Oral health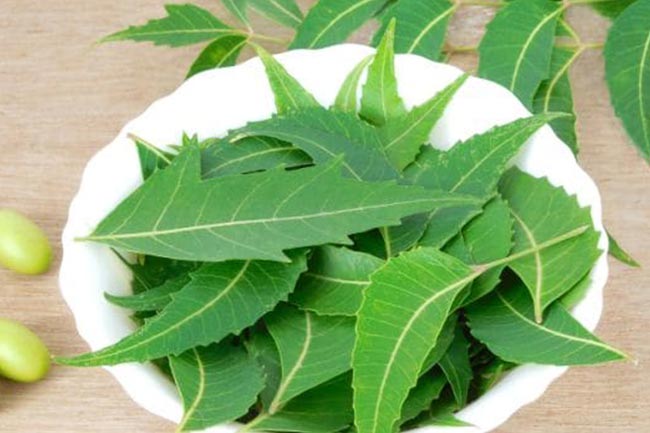 Oral health is often neglected which leads to dental issues in the long run. It is very important to take care of your tooth equally as you do for other parts of the body. An infection in the tooth may spread to the body causing extreme discomfort. Neem can come to your rescue if you are dealing with any tooth problem such as tooth pain, swollen gums, etc. Besides, regular use of neem can keep oral problems at bay. For best results, it is suggested that you chew fresh neem leaves daily. These are proven to prevent tooth and gum infections. If not chew them, you can get an organic neem mouthwash that doesn't have any preservatives. If you use it regularly, you can overcome bad breath, tooth decay, etc. problems as neem eliminate bacteria from the mouth that cause most problems.
Homemade toothbrush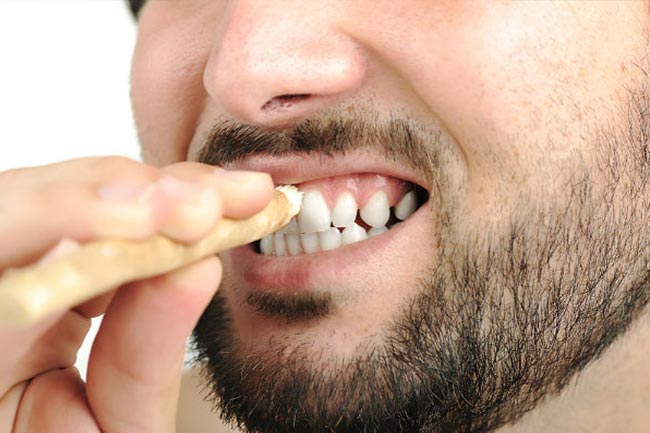 People in rural areas still use neem twig for brushing, can you believe that? Yes, they do not use any kind of toothbrush but a thin neem branch or neem twig to brush and clean their teeth. No wonder why they have stronger teeth that can chew the hardest things without cracking their teeth! It is been decades that people are using neem for cleaning their teeth even when we have numberless toothpaste and toothbrush options before us. Simple living or minimalist people still use neem twigs for cleaning their teeth. There is another benefit of this procedure. When you brush, neem kills all the germs and bacteria present inside the mouth to make it safe. However, it is a personal choice to use neem as a toothbrush. Alternatively, you can opt for neem-based toothpaste these days. They are easily available and don't taste bitter because they come with menthol or mint flavour for a cooling sensation.
Boost immunity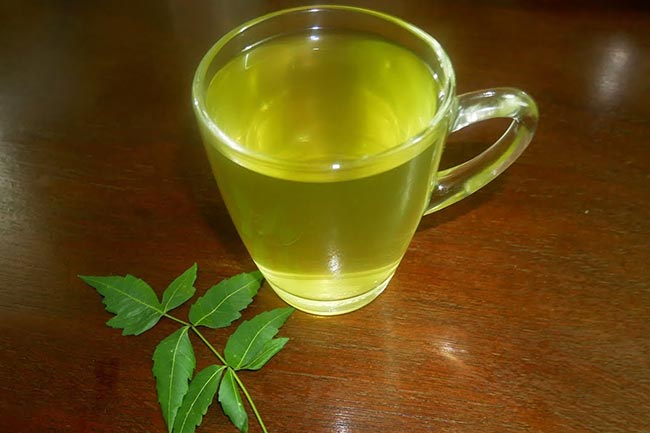 Have you ever tried neem tea? This might sound bizarre to some people as thinking about neem makes their palates feel bitter. But neem tea does exist. Although we admit that it doesn't have a palatable taste but you might want to try it after knowing about its benefits. Drinking neem tea is great for immunity. All of us are struggling for immunity these days and trying anything and everything that is believed to boost immunity. Neem tea is a great alternative to milk tea which isn't useful to health in any manner. If you consume a cup of neem tea daily, it will prepare your immune defense. You are less likely to get common cold, cough or other seasonal viral infections. In the long run, this habit would strengthen your immunity so much that you would live nearly a disease-free life. But for people who cannot drink bitter neem tea, neem capsules are also an option to reinforce immunity.
Neem for Skin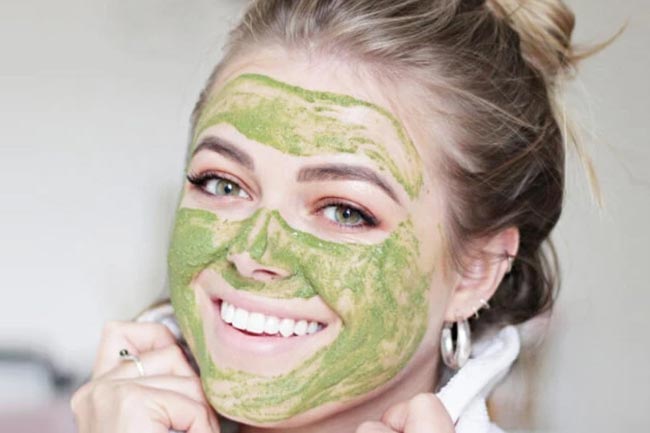 Do we need to tell you that neem is very beneficial for skin? Particularly, if we talk about acne, pimples or breakouts, there is no home remedy better than neem to get relief. Stores are filled with neem-based skincare products ranging from face washes to face packs. This is because of the impeccable benefits of neem. It has antibacterial and anti-inflammatory properties that treat inflammation including acne and breakouts. Besides, it also treats itchy skin and dryness with its soothing and medicinal properties. You can use neem leaves or neem bark to make a face mask paste and apply it all over your face. Keep it for 10 minutes and wash it off. Alternatively, you can also use neem oil on acne-prone skin to get relief from acne and pimples. Make sure that you dilute the neem oil before use as it might cause a tingling sensation otherwise.
Natural Insecticide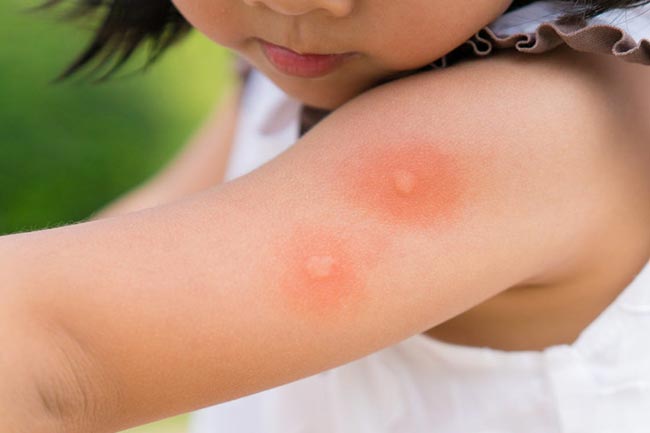 Neem leaves are not just good for skin and other health benefits but also for insect protection. These come in handy in keeping pesky mosquitoes at bay. During the monsoon season when mosquitoes are in full swing, they sneakily enter the house through all possible entries. Even mosquito coils and repellents cannot provide full coverage protection against them. Well, we have a solution for you that is going to help you get rid of mosquitoes and other insects. Get some neem leaves and slightly dry them in sunlight. Burn these leaves inside and outside the house to kill mosquitoes and keep them away. This is an excellent trick that helps in keeping these insects away from residents. You can also get neem-based mosquito repellents and coils that are available in the market for the same. Read More Articles in Home Remedies