Swollen jaw home remedies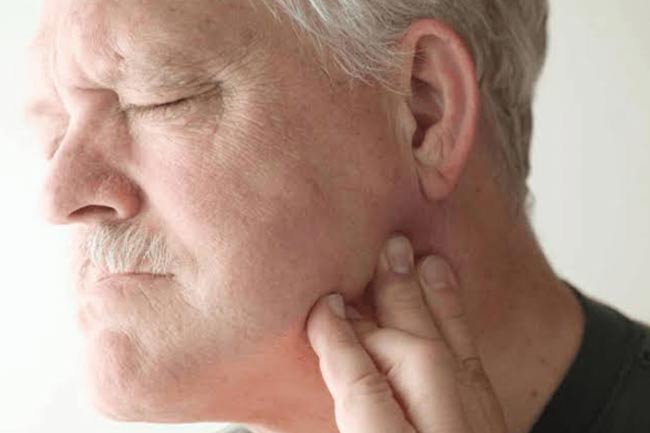 A swollen jaw can be caused by a lump or swelling on or near your jaw, which can make your face look swollen from the jaw area. On the basis of the cause, your jaw can also feel stiff or there can be other symptoms including being fragile and pain in the jaw, neck, or face. There are several factors behind a swollen jaw, such as swollen glands in the neck or jaw due to a virus such as common cold, to more severe diseases, such as mumps. Basically, the jaw consists of two bones, the maxilla, or upper bone, and the mandible, or lower bone. The temporomandibular joint connects the lower bone to the skull and helps with the chewing movement of the jaw. Any abnormalities or traumas of the jaw bones or the temporomandibular joint can result in swelling. Issues with the teeth, gums, or the glands that produce saliva can also lead to swelling on or in the area of the jaw. In rare cases, cancer can also cause a swollen jaw. Some people might experience swelling as a symptom of a severe allergic reaction known as anaphylaxis that requires immediate  medical attention. Read further to know about the home remedies to treat swollen jaw.
Ice pack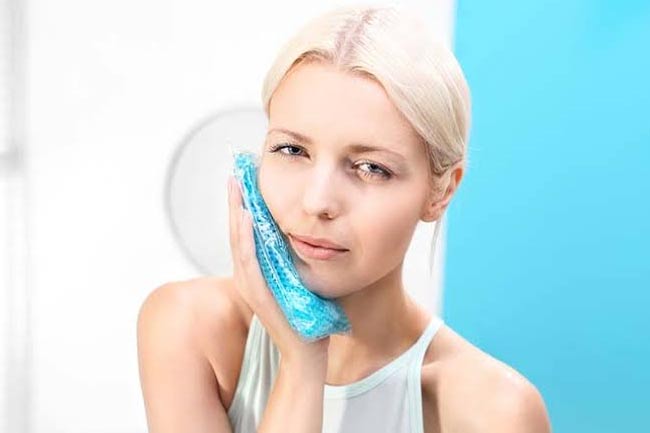 The most simple, economical and common natural remedy to treat most swelling problems is applying ice or a cold compression over it. Well, it can do wonders for a swollen jaw as well. When someone is having a swollen jaw, they  can place an ice pack or some ice cubes on the affected area to reduce inflammation and pain, if there's any. It is easily available in the markets and is affordable too. An ice pack is used as a cold compression to reduce jaw swelling. If you recently had a tooth extraction or any other type of dental intervention, then you should apply an ice pack for around 15-20 minutes at a time, for a week. One can also apply a cold clean cloth on the affected area in such cases. You should also drink plenty of water to stay hydrated. An ice pack is one of the most effective home remedies to treat swollen jaw.
Essential oils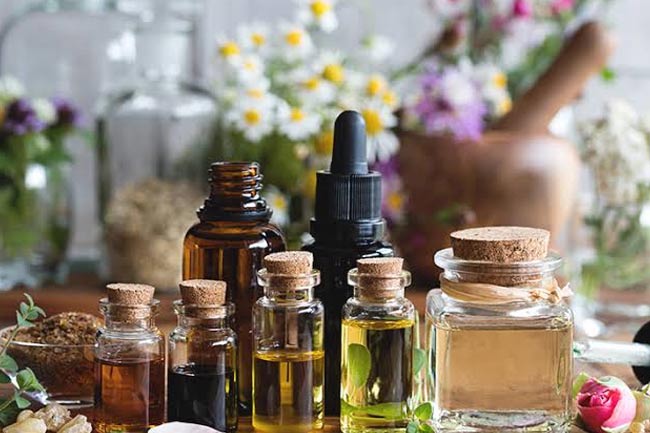 Essential oils are a popular conventional treatment for many condition and are also helpful in alleviating different types of pains. An oil massage is good for us in relaxing and opening up the body. Basically, essential oils are the extraction of liquid essence of plants. This essence is made up of the smell and taste elements of a plant. A few examples of effective essential oils for swollen jaw are basil oil, ginger oil, clove oil, tea tree oil, etc. One of the best essential oils for this purpose is clove oil. You can apply clove oil on the swollen area and massage using your fingers very gently. Let it stay for sometime. You can also use clove oil mixed with black pepper to reduce the inflammation and pain. Many experts also suggest chewing cloves to reduce the pain.
Warm compression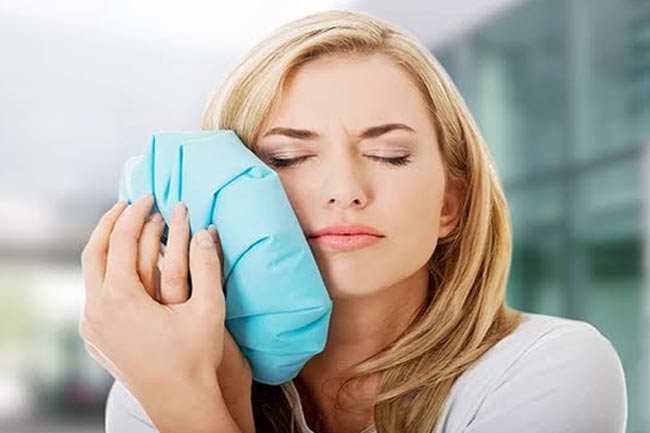 Similar to cold compression, warm compression can also help in getting rid of  the discomfort, inflammation and pain due to jaw swelling. Easy and light warm compression on the affected area can help in getting rid of the symptoms of swollen jaw. It will heal the jaw and the surrounding areas as well. Basically, the warm compress will soften the tissue, without even applying anything else for that. Dip a soft cloth in hot water and wring it to remove the extra water. When you feel it is not too hot, place the cloth on your jaw. Compress it gently for more effective healing. Do this atleast 4-5 times a day, and you will see significant improvement in a few hours. One can also use hot water bottle or hot electric bag for this purpose. You can even talk to your doctor about warm compression or any other home remedies to cure swollen jaw.
Jaw exercises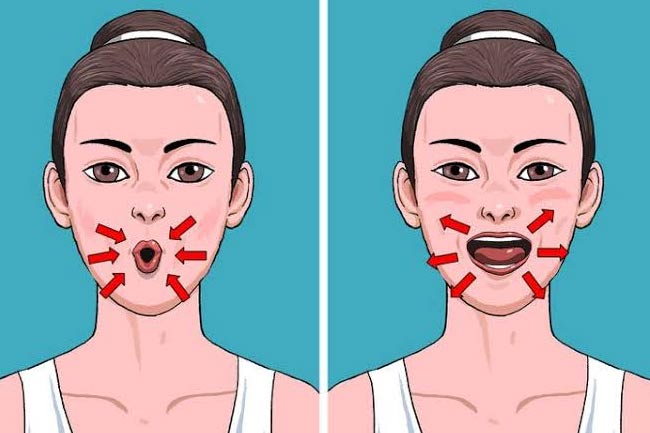 There are some jaw exercises that can help in treating swollen jaw. Place your tongue on the roof of your mouth, keep one finger on your jaw and another finger on your chin. Drop your lower jaw  completely, and then closed back. If you want to make a few changes in this exercise, then keep one finger on each side of your jaw as you completely drop your lower jaw and then back again. Repeat this exercise atleast 5-6 times to complete each set. Jaw pain can have causes such as chewing gum, eating hard foods, trauma, grinding teeth and opening the mouth too wide. All these causes can be given treatment by doing some jaw exercises. You should talk to an expert for the same and prefer doing it under his/her supervision. In fact, you should do all facial exercises including the jaw everyday, to keep it safe and moving.
Teabags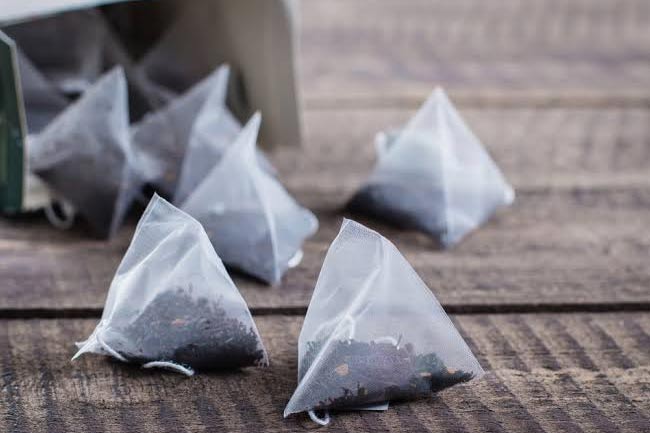 Do not throw those used teabags, as they can help in treating pains! Most of the teas, including green tea contain plant compounds known as tannins. According to research, tannins are helpful in reducing jaw pain. Green, hibiscus, and black teas also have a good amount of tannins in them. These compounds are responsible for the puckering feeling in the mouth after drinking a cup of strong tea or a glass of red wine. Some teas also have beneficial ingredients present in them, that can help in reducing inflammation, such as ginger and chamomile. To ease the pain in swollen jaw, dip a tea bag in boiled water for a few minutes, and then take it out. Then, let it cool down a little bit. While the bag is still warm, place  it directly on the swollen area of the jaw for atleast 5-10 minutes.
Eat soft foods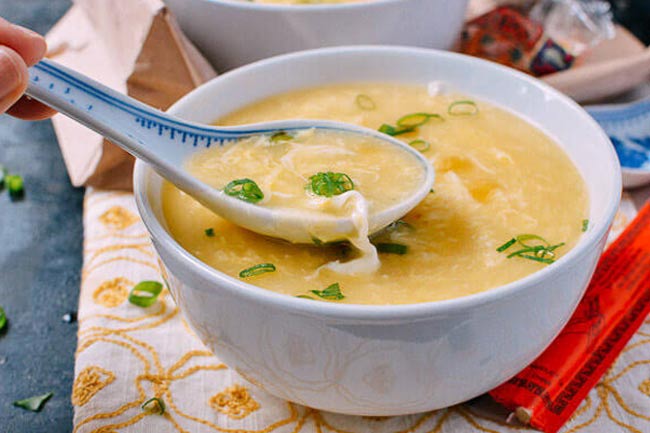 Eating hard foods is almost impossible if you have a swollen jaw. It can cause unnecessary discomfort and pain, and can even worsen the swelling. To reduce the swelling in and around your jaw, you have to adapt yourself to eat soft foods for a few days. A soft food diet mostly comprises of properly cooked food, generally vegetables. You can also have soft to chew fruits, eggs, soups, juices, yogurt and smoothies. However, make sure to eat only healthy soft foods as unhealthy food will not contribute any useful nutrients. When you are following a soft food diet, then it is important to make sure that you are still consuming a good amount of essential vitamins, fiber, protein and other nutrients. After eating soft foods till the jaw is swollen, you can ask your doctor as to when you can resume the consumption of other food items.